Textbook — Comedy Plays: $16.95
Textbook — Drama Plays: $16.95

Package pricing available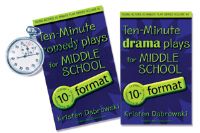 These unique books contain much more than just a dozen age-appropriate plays — they are also a great source of supplemental material to facilitate any middle school group interested in scene work. In each book, each of the 12 ten-minute plays is divided into two scenes. Each scene clearly identifies two meaty monologues for different characters. Altogether, each book contains 12 plays, or 24 scenes or 48 monologues, so it's sure to meet every need you have! Each play also includes a cast breakdown of male and female roles (with several gender flexible roles), setting information, a tip for the actors and an idea for writers. The "Talk Back!" section at the end of each play provides additional ideas and interesting subjects to discuss to spark students to use their imaginations and create their own code of ethics. You'll also find a character questionnaire for actors, a playwright's checklist, a scene elements worksheet and exploration games in the appendix of each book. Chock-full of activities and worksheets to add dimension and depth to the plays while appealing to various learning styles, you'll love how versatile these books are!

Ten-Minute Comedy Plays for Middle School
Pricing: $16.95 (253 pages, 5½ x 8½, paperback)

Ten-Minute Drama Plays for Middle School
Pricing: $16.95 (255 pages, 5½ x 8½, paperback)

SPECIAL OFFER! Save over 10% when you buy both books for $29.95!

Additional products available: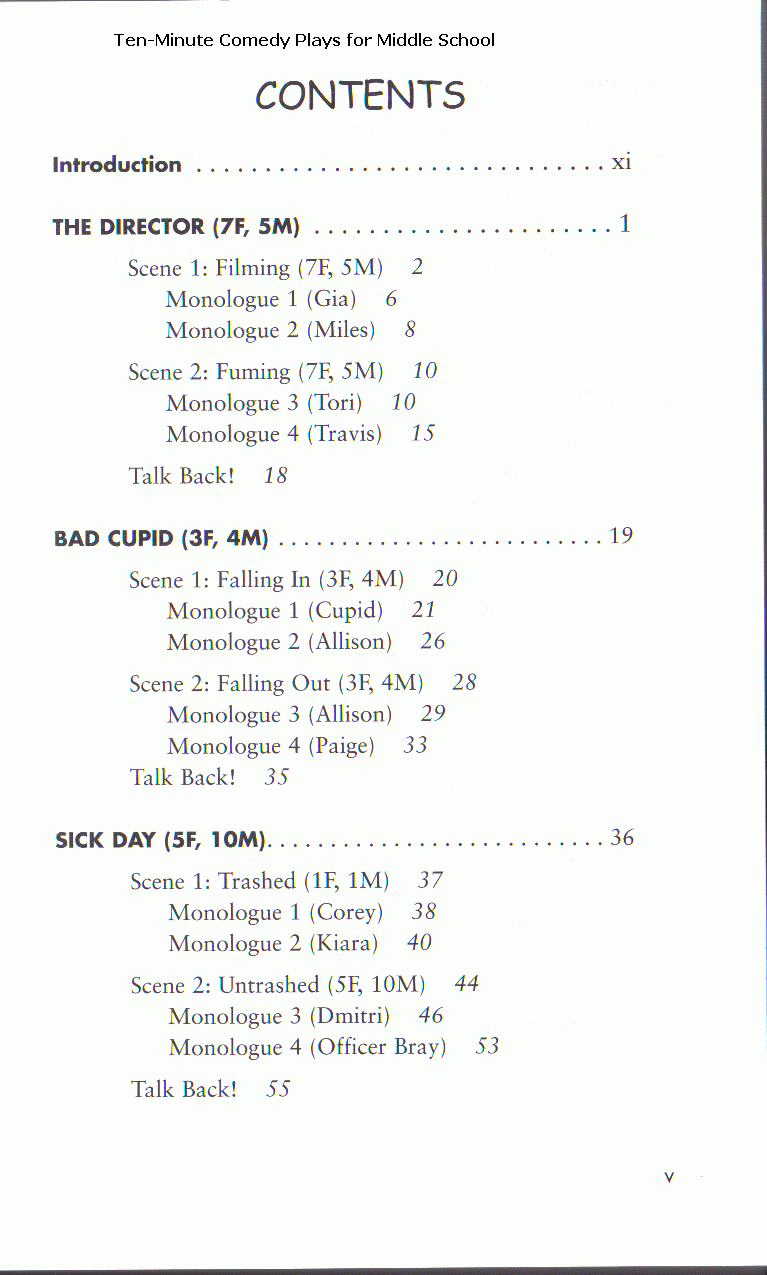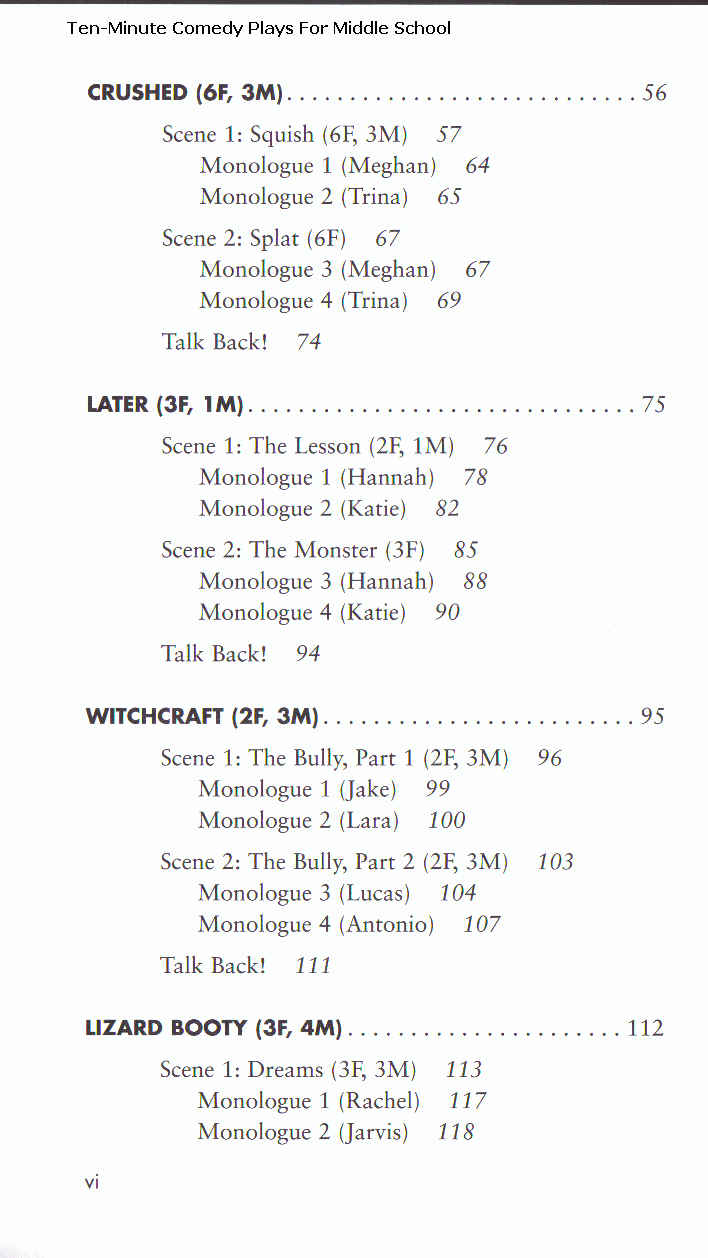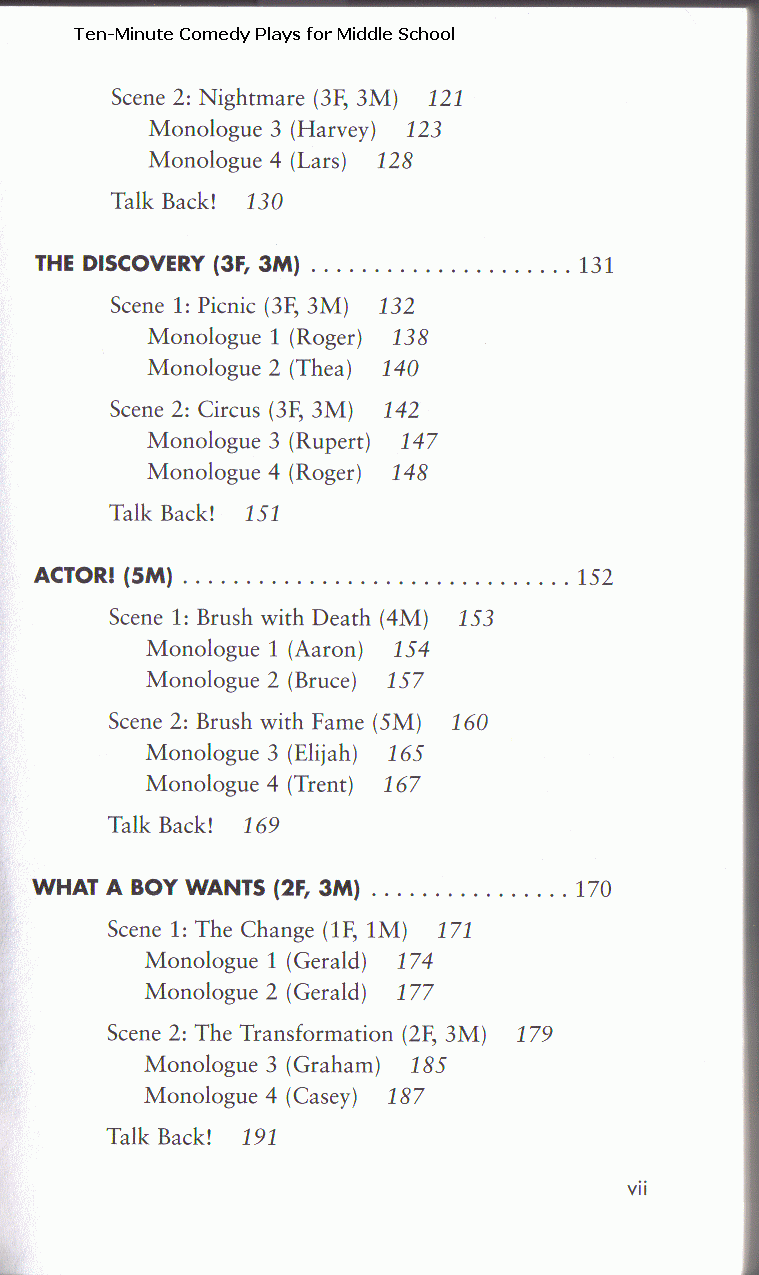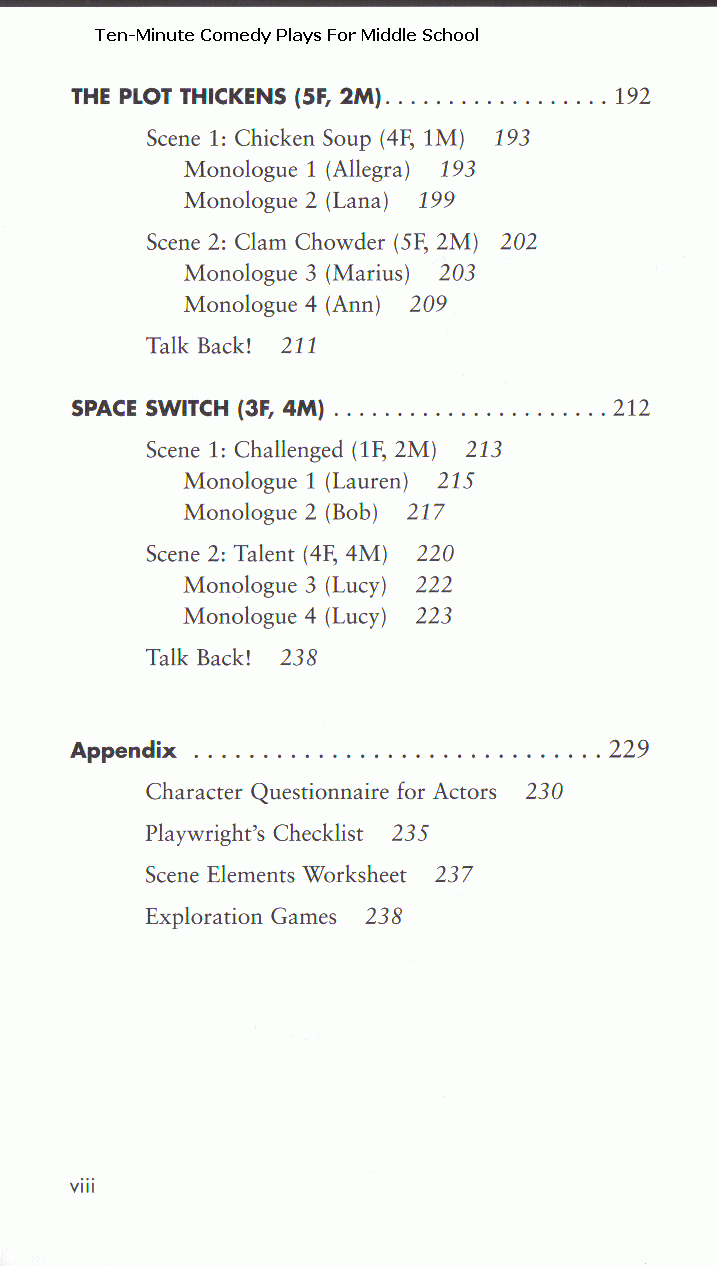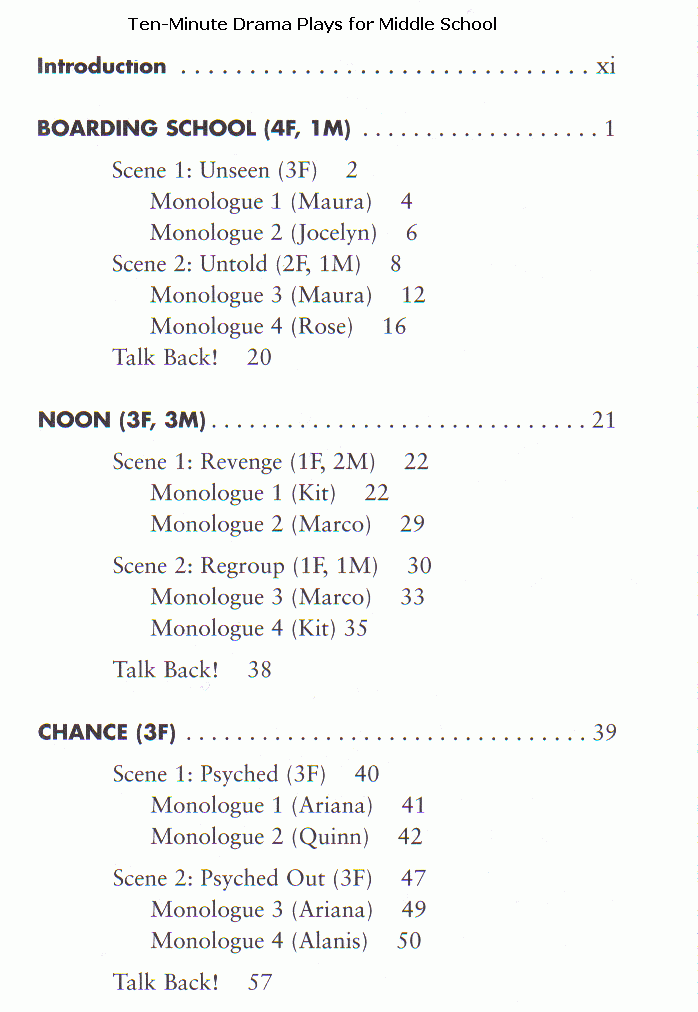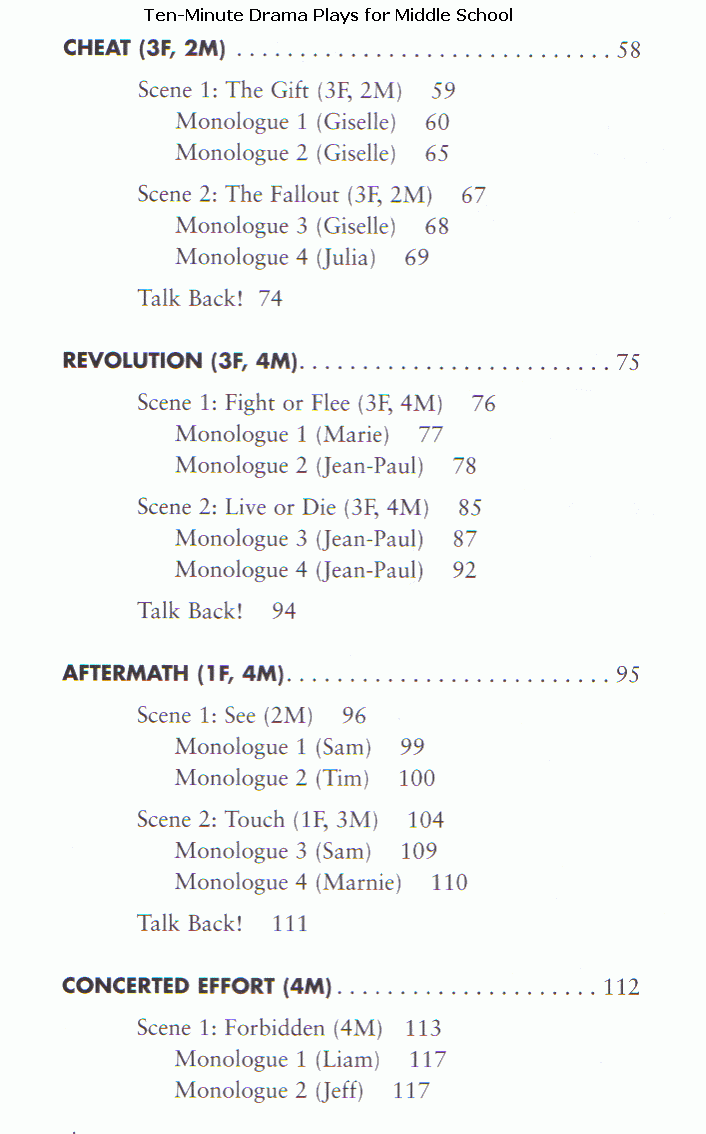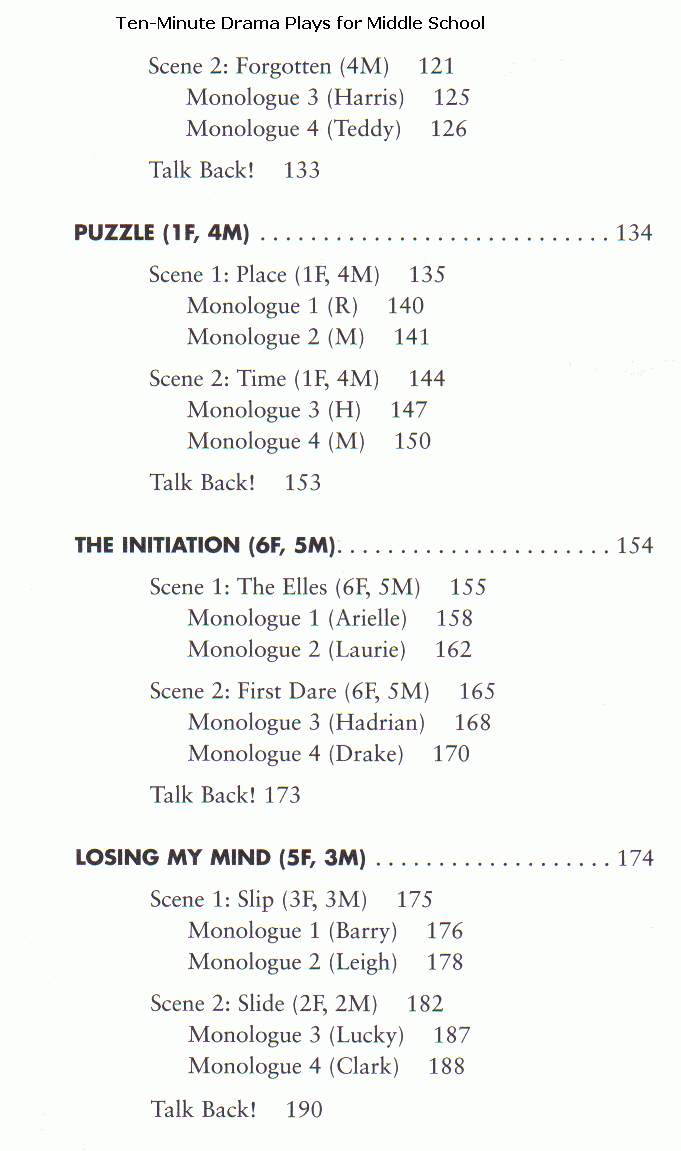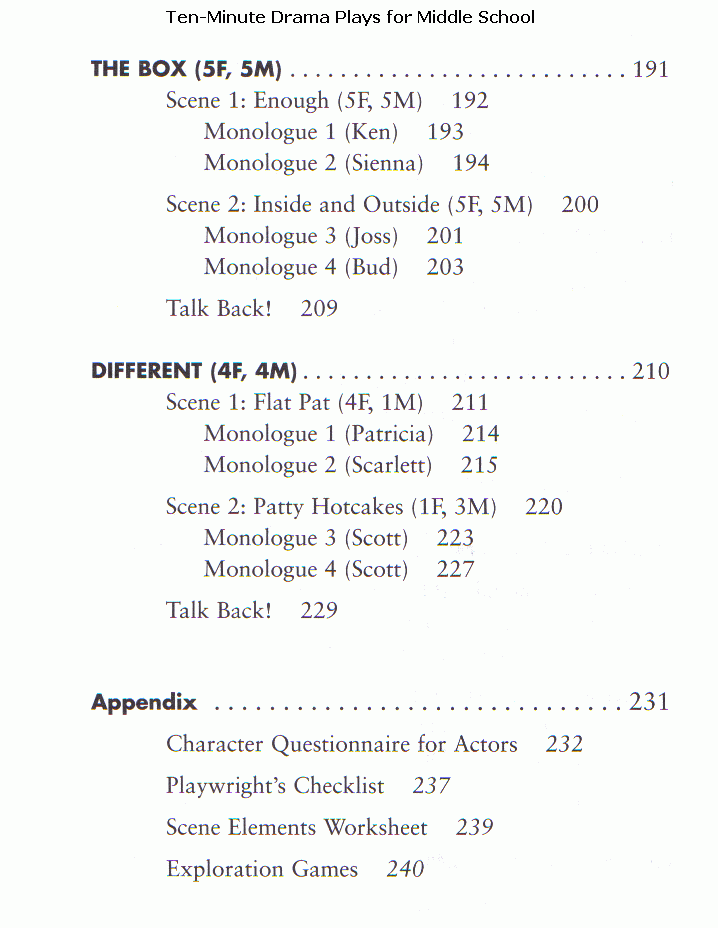 Close
Other products you might be interested in: