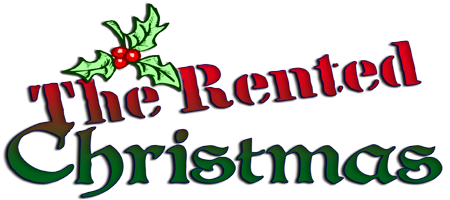 By Norman C. Ahern, Jr. and Yvonne Ahern
CAST: 4M, 7F, plus carolers
SET: Simple interior set
TIME: About 60 minutes

Script: $6.50 DVD of amateur performance: $10.00


ROYALTY:
$50 First Performance
$50 Each Additional Performance

John Dale hasn't enjoyed a 'real Christmas' for years. So, on the spur of the moment, he decides to 'rent' a Christmas from Anne Weston, who owns the local rent shop. Anne is at first flustered with the requirements: a tree with presents, Christmas carols and also a wife and five children. Anne feels she has solved the problem of a Christmas family by calling the actors' guild. But the young actors come down with the measles so she turns to the local orphanage. When the guild can't locate a 'mother,' Anne steps in to play the role herself. Based on the short story by J. Lillian Vandervere, the story of how John Dale's rented Christmas turns into a new life for all concerned makes this a warm story for the holiday season.
Additional products available:
DVD of amateur performance: $10.00

Video Clips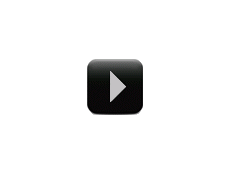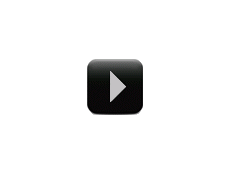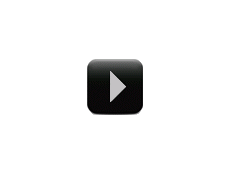 Use this script sample — including the cast list, production notes and several pages of the actual script — to help you select your next show. It is open in a new browser tab or window. To open it again, please click here.
Close
JARROD NARACON
MARLETTE, MI
LITHONIA MIDDLE SCHOOL
LITHONIA, GA
GRAINGER HIGH SCHOOL
RUTLEDGE, TN
GOOD NEIGHBORS THEATRE INC
BYRDSTOWN, TN
RED CARPET COMMUNITY THEATRE
ELK CITY, OK
ELIZABETH SWARENS
CORYDON, IN
IMMANUEL LUTHERAN SCHOOL
MANKATO, MN
DEBORAH HERICH
HEBRON, KY
WALTON HIGH SCHOOL
DEFUNIAK SPRINGS, FL
TAMMY JENKINS
CHARLESTON, WV
FT. MORGAN HIGH SCHOOL
FORT MORGAN, CO
A MAGICAL JOURNEY THRU STAGES
ROCHESTER, NY
MONICA SPRAYBERRY
PROVO, UT
SUSAN SMITH
ROCK HILL, SC
YAKIMA VALLEY OPERA
YAKIMA, WA
MARION CIVIC THEATRE
MARION, IN
HOLLAND CIVIC THEATRE
HOLLAND, MI
WHITE OAK BAPTIST CHURCH
LILBURN, GA
PURCHASE LINE CHURCH
CLYMER, PA
BENZIE CENTRAL MIDDLE SCHOOL
BENZONIA, MI
FRANKFORT COMMUNITY HIGH SCH
WEST FRANKFORT, IL
AFTON COMMUNITY THEATRE
AFTON, NY
HOLY FAMILY SCHOOL
PHOENIXVILLE, PA
DUTCH COUNTRY PLAYERS
TELFORD, PA
STUTTGART HIGH SCHOOL
STUTTGART, AR
CEDAR PARK CHURCH
BOTHELL, WA
HOLLAND CIVIC THEATRE
HOLLAND, MI
ARVADA FESTIVAL PLAYHOUSE
ARVADA, CO
GREY WELLINGTON THEATRE GUILD
HARRISTON, ON, CANADA
HANCOCK CENTRAL SCHOOL DIST
HANCOCK, NY
BLUE MOON PRODUCTIONS
LAWTON, OK
SETON CATHOLIC CENTRAL
PLATTSBURGH, NY
CROSSROADS UMC
WASHINGTON, IL
RANDOLPH YOUTH THEATRE COMPANY
ASHEBORO, NC
WEST MICHIGAN LUTHERAN HS
WYOMING, MI
GWINNETT CHRISTIAN ACADEMY
SNELLVILLE, GA
JOHN 3:16 CHRISTIAN CENTER
VERBANK, NY
HANCEVILLE HIGH SCHOOL
HANCEVILLE, AL
SOUTHWEST AREA CMNTY THEATRE
MANGUM, OK
EVANGEL CHRISTIAN CENTER
ALBUQUERQUE, NM
IMMANUEL LUTHERAN CHURCH
LOS ALTOS, CA
OXFORD HILLS CHRISTIAN ACADEMY
SOUTH PARIS, ME
CHRISTIAN LIFE CENTER
MERCED, CA
THE PITTSFIELD PLAYERS
PITTSFIELD, NH
Close
Different versions of the
same or similar story:
Other titles
you may like:
Other products you might be interested in:
Scene Design
The author gives many tips that will save materials and hours of work: choosing among different kinds of sets, constructing flats, making a realistic model, working with colors and much more.
Hear what directors and critics are saying:
It's a heartwarming, feel-good, wish-you-had-this Christmas story.

J.R. Mylander, Fort Morgan High School, Fort Morgan, CO
I have loved Rented Christmas for many years now. There is a heart and soul to this show that speaks eloquently to me and is precious to me. Monica Sprayberry, Brigham Young University, Provo, UT
A touching storyline that promotes an opportunity for giving during the Christmas season.
The Rented Christmas is a wonderful heartfelt play that blessed and encouraged both the students and the audience. It's always so exciting to see characters come to life through our students' interpretation. Dianne Padgett, Allegiant Christian School, Riverside, CA