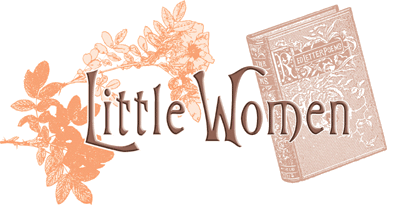 Adapted from the Louisa May Alcott classic book

By Scott Davidson
Share this timeless and enduring classic about the March sisters' journey from childhood to maturity during the American Civil War. Audiences of all generations will enjoy acquainting — or reacquainting — themselves with the sisters: Meg, the eldest; Jo, the high-spirited tomboy; Amy, the self-centered beauty; and gentle Beth, as well as their beloved Marmee and Father. Together the March family learns to endure both good times and bad as they share the joys and pains of growing up. This adaptation skillfully compresses the novel while still including milestones such as Meg's declaration of independence from the tyranny of Aunt March, Amy's trip to Europe and even Beth's death. Read more...
Additional products available:
Director's book: $20.00
DVD of amateur performance: $10.00

Production Photos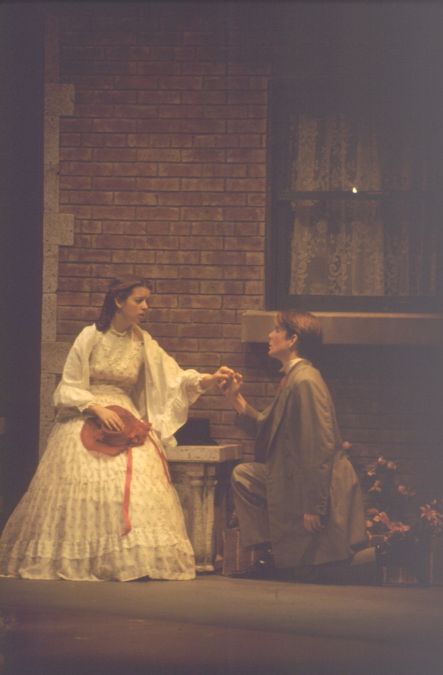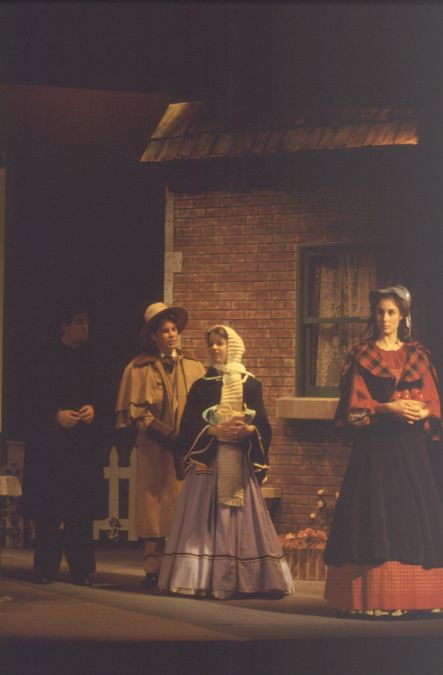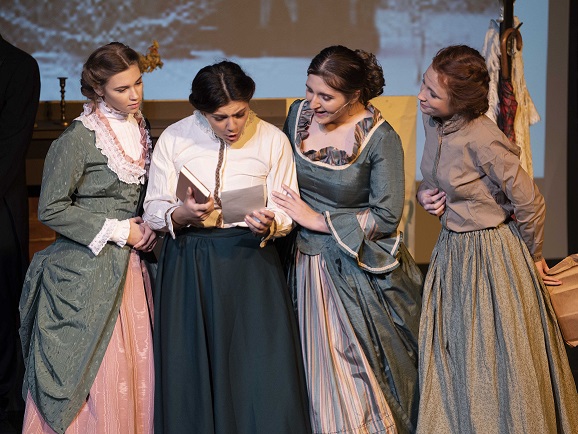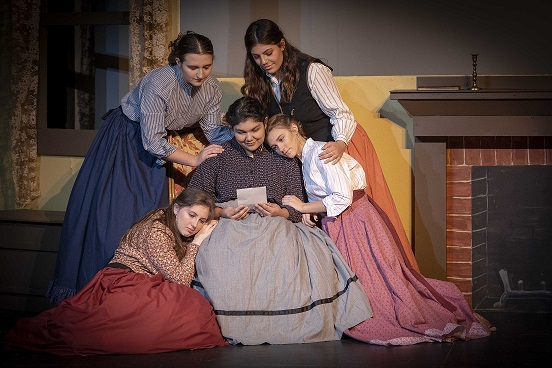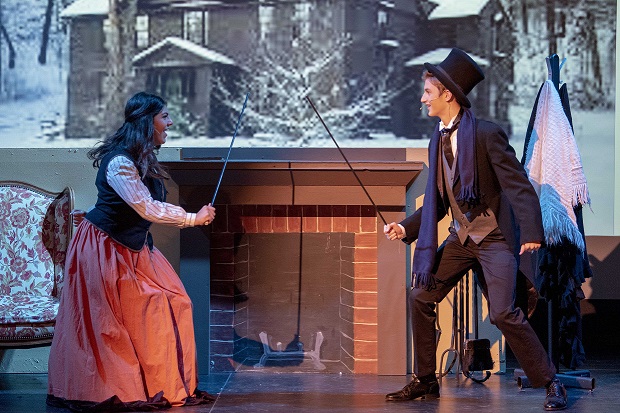 Use this script sample — including the cast list, production notes and several pages of the actual script — to help you select your next show. It is open in a new browser tab or window. To open it again, please click here.
Close
ABIGAIL SWANSON
SLATER, IA
CINDY COVER
LEWISBURG, PA
ARCHBISHOP O'LEARY HIGH SCHOOL
EDMONTON, AB CANADA
SAINTS PETER & PAUL CATH SCHL
WATERLOO, IL
EAST HALL HIGH SCHOOL
GAINESVILLE, GA
SKYPAC
BOWLING GREEN, KY
CHESTER CNTY HIGH SCHOOL
HENDERSON, TN
TRILLIUM ACADEMY
TAYLOR, MI
MILFORD HIGH SCHOOL
MILFORD, DE
ADEN BOWMAN COLLEGIATE INST
SASKATOON, SK CANADA
TROY HOWARD MIDDLE SCHOOL
BELFAST, ME
CARTHAGE CENTRAL HIGH SCHOOL
CARTHAGE, NY
TIMOTHY CHRISTIAN SCHOOL
PISCATAWAY, NJ
CLEARWATER MIDDLE SCHOOL
WACONIA, MN
NEW WASHINGTON MIDDLE HIGH SCH
NEW WASHINGTON, IN
MILLWOOD HIGH SCHOOL
LOWER SACKVILLE, NS, CANADA
ST ANNE'S CATHOLIC SCHOOL
HOUSTON, TX
CLARKSTON JR. HIGH SCHOOL
CLARKSTON, MI
EAST TENNESSEE STATE UNIV
JOHNSON CITY, TN
HOPE LUTHERAN HIGH SCHOOL
WINONA, MN
CLARK JUNIOR HIGH SCHOOL
PRINCETON, TX
MERCED HIGH SCHOOL
MERCED, CA
SOMERSET CHRISTIAN SCHOOL
SOMERSET, KY
THEATRE ARTS FOR CHILDREN
SPOKANE, WA
NEWFANE HIGH SCHOOL
NEWFANE, NY
NORTH GEORGIA CHRISTIAN SCHOOL
GAINESVILLE, GA
CARROLLTON PARKS & RECREATION
CARROLLTON, GA
HOPKINTON MIDDLE SCHOOL
HOPKINTON, MA
FRIENDSWOOD HIGH SCHOOL
FRIENDSWOOD, TX
PETERSON CONSERVATORY OF
MOUNT VERNON, WA
BEREAN ACADEMY
HIXSON, TN
F J REITZ HIGH SCHOOL
EVANSVILLE, IN
GWENDOLYN BROOKS MIDDLE SCHOOL
OAK PARK, IL
IMMACULATE CONCEPTION HIGH SCH
LODI, NJ
MANDAN HIGH SCHOOL
MANDAN, ND
GINGERBREAD PLAYERS OF TGV
VALDOSTA, GA
SAINT MARY OF THE WOODS
SAINT MARY OF WOODS, IN
BORLAND CENTER
PALM BEACH GARDENS, FL
HASTINGS COMMUNITY THEATRE
HASTINGS, NE
MOGADORE CHRISTIAN ACADEMY
AKRON, OH
WICHITA HIGH SCHOOL NORTH
WICHITA, KS
FRENCH ART COLONY
GALLIPOLIS, OH
COLUMBIA MIDDLE SCHOOL
BERKELEY HEIGHTS, NJ
TALLAHATCHIE RIVER PLAYERS
NEW ALBANY, MS
SAMUEL ROBERTSON TECHNICAL
MAPLE RIDGE, BC, CANADA
CITY OF FAIRFAX THEATRE CO
FAIRFAX, VA
OLD SAYBROOK HIGH SCHOOL
OLD SAYBROOK, CT
RIMBEY JR/SR HIGH SCHOOL
RIMBEY, AB, CANADA
Close
Other titles
you may like:
Other products you might be interested in:
Starting with Shakespeare
In this book of activities, you have everything you need to introduce elementary students to four popular plays:
A Midsummer Night's Dream, Macbeth, Hamlet
and
Romeo and Juliet
.
Hear what directors and critics are saying:
In the male dominated field of dramatic literature, here is a tale about women and girls. This cast has 11 females and only 3 males. It is a completely different dynamic!

Amy Thornton, Friendswood High School, Friendswood, TX
I read several scripts of the story before choosing this one. It is closest to the book and the only one I could find that contained the full story. One of my favorite plays in my directing history.
it worked beautifully in our black box space.