Book by Martin A. Follose
Music and lyrics by Bill Francoeur
Gangway, Pirates of the Caribbean — here comes The Lady Pirates of Captain Bree! When his crew jumps ship upon sighting the pirates in the distance, Captain Jennings is left with a makeshift crew of motley prisoners and Fergus, a sailor who can't swim, to protect his wealthy passengers, the Prescots, from the inevitable attack. As the lady pirates take over the defenseless Kayla May, you're in for swashbuckling musical comedy with a host of hysterical characters on deck and a spectacular Bill Francoeur score. Read more...
Additional products available:
Director's book: $20.00
Piano score: $25.00
Vocal score: $8.00
Production-rehearsal CD set: $65.00
CD sampler L: $4.00
DVD of amateur performance: $10.00
Orchestral Parts [Flute/tenor sax, Trumpet I & II, Trombone, Bass, Percussion]: $6.00

Production Photos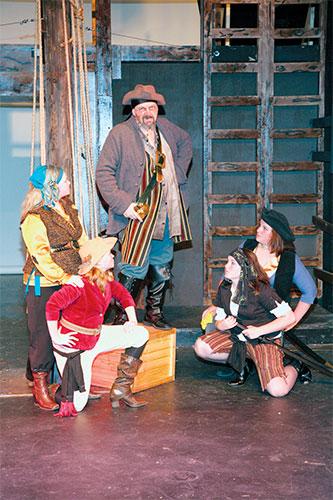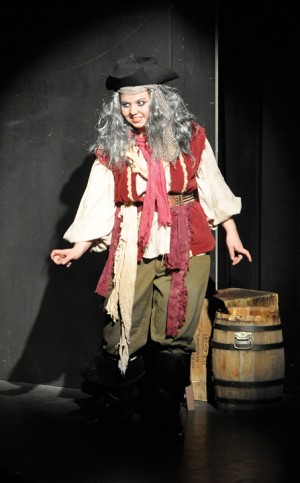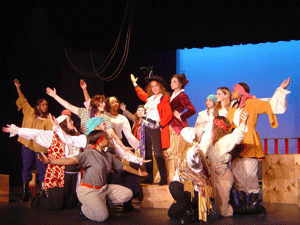 Video Clips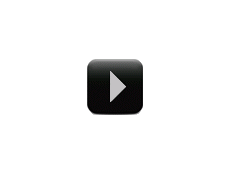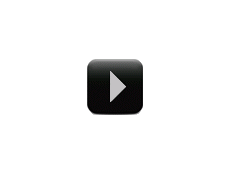 Use this script sample — including the cast list, production notes and several pages of the actual script — to help you select your next show. It is open in a new browser tab or window. To open it again, please click here.
Close
ST MARYS DSG SR PRIMARY SCHOOL
KWAZULU NATAL SOUTH AFRICA
DOWNIEVILLE SCHOOL
DOWNIEVILLE, CA
FILER HIGH SCHOOL
FILER, ID
BRADFORD CENTRAL SCHOOL DIST
BRADFORD, NY
CORNERSTONE PREP ACADEMY
ACWORTH, GA
ANN GONYEA
THOMPSON'S STATION, TN
CENTRAL CATHOLIC HIGH SCHOOL
WEST POINT, NE
FORBUSH MIDDLE SCHOOL
EAST BEND, NC
BRIAR WOODS HIGH SCHOOL
ASHBURN, VA
STUART R PADDOCK ELEMENTARY
PALATINE, IL
W F WEST HIGH SCHOOL
CHEHALIS, WA
WENDI DICKEN
LAKE SAINT LOUIS, MO
WADENA DEER CREEK PS ISD #2155
WADENA, MN
ATU WESLEY FOUNDATION
RUSSELLVILLE, AR
FRIENDS OF NATICK DRAMA WORKSH
NATICK, MA
WILLIAMSBURG ELEMENTARY SCH
WILLIAMSBURG, MO
WITTENBERG HIGH SCHOOL
WITTENBERG, WI
ARNOLD HALL COMMUNITY CENTER
LACKLAND AFB, TX
HIGH DESERT COMMUNITY THEATRE
CULVER, OR
TERRACE MILL FOUNDATION
GLENWOOD, MN
G C HUSTON PUBLIC SCHOOL
SOUTHAMPTON, ON CANADA
PIED PIPER KIDSHOWS
HAILEYBURY, ON CANADA
CHETCO LIBRARY
BROOKINGS, OR
BRUCE PENINSULA DISTRICT SCHL
LION'S HEAD, ON CANADA
WOODCREST PUBLIC SCHOOL
THUNDER BAY, ON CANADA
G C HUSTON PUBLIC SCHOOL
SOUTHAMPTON, ON, CANADA
HOLY FAMILY SCHOOL
ROCKLAND, MA
GREGORY HIGH SCHOOL
GREGORY, SD
THURGOOD MARSHALL MS
OLYMPIA, WA
MAGIC STORYBOOK & CREATIVE ART
BETHANY, CT
ST. MARY'S SCHOOL
WAPPINGERS FALLS, NY
TRINITY UNITED CHURCH
PREECEVILLE, SK, CANADA
ST JOHN'S CATHOLIC SCHOOL
BRUNSWICK, ME
MASTERS SCHOOL
WEST SIMSBURY, CT
WORLAND MIDDLE SCHOOL
WORLAND, WY
WILLIAM CAREY ACADEMY
MIDLAND, MI
CASTLE SOUTH MIDDLE SCHOOL
NEWBURGH, IN
CHRISTIAN FAMILY THEATRE
DALLAS, GA
COMMUNITY ARTS COUNCIL
COUNCIL GROVE, KS
IONIA HIGH SCHOOL
IONIA, MI
ST MONICA SCHOOL
SUNBURY, PA
HOLY FAMILY ACADEMY
HAZLETON, PA
BOROUGH OF NEW PROVIDENCE
NEW PROVIDENCE, NJ
NORTH PINES MIDDLE SCHOOL
SPOKANE VALLEY, WA
KATY VISUAL & PERFORMING ARTS
KATY, TX
TOWLE INSTITUTE
HOCKESSIN, DE
MORGANTON DAY SCHOOL
MORGANTON, NC
GILBOA CENTRAL SCHOOL
GILBOA, NY
POYNTER MIDDLE SCHOOL
HILLSBORO, OR
ST THOMAS MORE SCHOOL
CHAPEL HILL, NC
TRINITY LONE OAK LUTHERAN SCH
EAGAN, MN
ST ANTONINUS SCHOOL
CINCINNATI, OH
BALDWIN SCHOOL
QUINCY, IL
ROYAL OAK MIDDLE SCHOOL
COVINA, CA
EASY THEATRE
BASTROP, TX
HILTON HEAD CHRISTIAN ACADEMY
HILTON HEAD ISLAND, SC
Close
Different versions of the
same or similar story:
Other titles
you may like:
Other products you might be interested in:
Sword Fighting
This text provides guidelines on how to train with historical weapons, as well as showing how authentic European fighting styles from the past can be adapted for the purpose of directing combats.
Listen to a clip of every song from the show
Click on a song title to play that sound clip. Click again to pause, or simply click another title to switch songs.
Can't hear the song samples? Click here for a different song format.
Hear what directors and critics are saying:
Music and theme were so appropriate for young teens... I needed to nearly double the cast from the script and there were many options for expanding the script.
Really a fun production — LOVED the group songs!
Good score, empowered females, Bill Francoeur, appropriate for middle schoolers but edgier than other plays because of powerful females and cross dressing males.
I loved the depth of plot and the music. It gave my young actors a bit more range of acting and emotion as compared with most of the comedies that I do. The sound track is great.