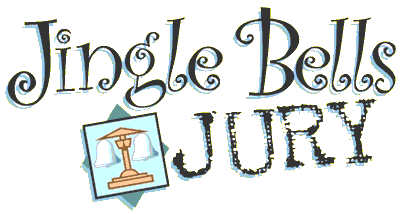 By Jay Moriarty
CAST: Flexible cast of about 30, optional extras, doubling
SET: Simple interior set
TIME: About 30 minutes

Script: $6.00 Director's book: $17.50


ROYALTY:
$40 First Performance
$40 Each Additional Performance

A trial is being conducted in Candy Cane Courthouse and your audience is the jury! To the shock of everyone, young Jim Dandy has called Christmas spirit "a lot of nonsense." Facing a Christmas court of justice, Jim intends to defend himself. He has his task cut out for him as a colorful parade of Christmas personalities try to prove him wrong, including reindeer-in-training, an angel from atop a Christmas tree, wise men and holiday shoppers. Even Mrs. Cratchit and Tiny Tim make an appearance. It's up to the Toy Maker to discover why Jim is acting so strangely. The answer involves a teddy bear and some bad kids who aren't so bad after all. You'll be surprised at how the verdict is reached. Read more...
Additional products available:
Director's book: $17.50

Production Photos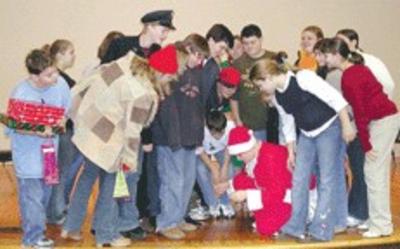 Video Clips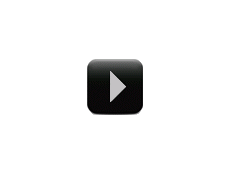 Use this script sample — including the cast list, production notes and several pages of the actual script — to help you select your next show. It is open in a new browser tab or window. To open it again, please click here.
Close
J E TERRY ELEMENTARY SCHOOL
PLANTERSVILLE, AL
SACRED HEART SCHOOL
HARTSDALE, NY
RONALD SNETHEN
WINNER, SD
MORGAN CITY JR HIGH
MORGAN CITY, LA
CAVE CITY INT/MIDDLE SCHOOL
CAVE CITY, AR
RIVERFRONT SCHOOL
FLORENCE, NJ
ST JOSEPH CATHOLIC SCHOOL
FAYETTEVILLE, AR
SOUTHSIDE HIGH SCHOOL
SOUTHSIDE, AL
ST JOSEPH CATHOLIC SCHOOL
FARMINGTON, MO
MACON COUNTY HIGH SCHOOL
LAFAYETTE, TN
ST. MARY'S ELEMENTARY SCHOOL
WESTFIELD, MA
FRIENDSWOOD JUNIOR HIGH SCHOOL
FRIENDSWOOD, TX
GREENFIELD CENTRAL JR HIGH
GREENFIELD, IN
QUINCY VALLEY SCHOOL
QUINCY, WA
CHAPEL HILL ELEMENTARY
DOUGLASVILLE, GA
BOYS & GIRLS CLUB OF SAN LUIS
ALAMOSA, CO
MCCORMICK SCHOOL
TROY, MT
PARKRIDGE ELEMENTARY
PEORIA, AZ
GUY-PERKINS SCHOOL DISTRICT
GUY, AR
CRUM MIDDLE SCHOOL
CRUM, WV
DUTCH CREEK ELEMENTARY SCHOOL
LITTLETON, CO
MARGARETTA HIGH SCHOOL
CASTALIA, OH
MDA CENTRAL CASTING STUDIO
FAYETTEVILLE, AR
PINECREST PREP MIDDLE-HIGH SCH
MIAMI, FL
GRAND ISLE SCHOOL
GRAND ISLE, LA
BENNETT MIDDLE SCHOOL
BENNETT, CO
ROCK SPRINGS MIDDLE SCHOOL
SMYRNA, TN
FAIRFOREST MIDDLE SCHOOL
SPARTANBURG, SC
SOUTH SIDE HIGH SCHOOL
BEE BRANCH, AR
STEEL VALLEY MIDDLE SCHOOL
MUNHALL, PA
COMMUNITY THEATRE OF CLAY CO
BRAZIL, IN
COLLIERVILLE MIDDLE SCHOOL
COLLIERVILLE, TN
TURKEY CREEK MIDDLE SCHOOL
PLANT CITY, FL
ST. SCHOLASTICA CHURCH
WOODRIDGE, IL
THE BISHOPS SCHOOL
LA JOLLA, CA
ST MARY OF THE HILLS
MILTON, MA
JUNIATA VALLEY ELEM SCHOOL
ALEXANDRIA, PA
KENAI MIDDLE SCHOOL
KENAI, AK
SUPERIOR COLLEGIATE AND
THUNDER BAY, ON, CANADA
PIED PIPER PLAYHOUSE
SALTILLO, MS
ST WALTER SCHOOL
ROSELLE, IL
LIGHT HOUSE ACADEMY
PEORIA, IL
ODENVILLE MIDDLE SCHOOL
ODENVILLE, AL
LILIAN SCHICK SCHOOL
BON ACCORD, AB, CANADA
WHITE HOUSE HERITAGE SCHOOL
WHITE HOUSE, TN
SKAMANIA SCHOOL
SKAMANIA, WA
SOUTH DEARBORN MIDDLE SCHOOL
AURORA, IN
BAY MINETTE MIDDLE SCHOOL
BAY MINETTE, AL
Close
Other titles
you may like:
Other products you might be interested in:
Around the World in 21 Plays
This international anthology for young adults is jam-packed with comedic and dramatic material, drawn from classic, modern and contemporary times.
The Physical Comedy Handbook
This is a one-of-a-kind resource for students, actors, teachers and directors interested in physical comedy — from slapstick pratfalls to the theatre of the absurd.