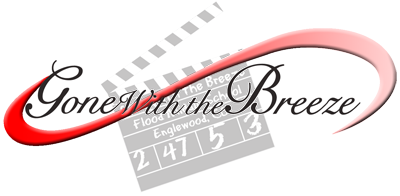 Book by Tim Kelly
Music and lyrics by Bill Francoeur
The whole country is talking non-stop about Lucy Belle Bankhead's sensational new novel, "Gone With The Breeze." The heroine is spunky 18-year-old Jezebel O'Toole. She makes Scarlett O'Hara seem like soggy grits-and-a-half. When the nation hears that Hollywood's Lone Pine Films, the movie maker that emphasizes youth, is planning "Breeze" as its next picture, hundreds of aspiring young actresses descend on the studio. (Its last film was a bike flick, "Gasoline Opera," starring the brash young Monty Missouri.) Of course, the studio already knows they'll cast Peggy Tempest for Jezebel's part. She's the most powerful star in town and will guarantee a hit, but she's also the most temperamental one. To keep her in line, producers Ruth Wintersole and Huckleberry Jones pretend they want an "unknown" for the part. The scheme appears to work. The "unknown" selected, Vicki Rawlins, is ideal. The press builds her up big. Then it's discovered Ruth and Huckleberry don't have the film rights to the novel, and Peggy starts suing everyone in sight. How the problem is resolved will have your audience doubled over in laughter. Fun roles include wild tour guides, frantic studio personnel, would-be actors, agents, columnists and an army of loony lawyers on the march. Very simple to produce and the songs are "sock-o": "Ya Gotta Hand It To Youth," "Fax Me A Kiss," "Give A Lawyer A Hug," and, of course, "Gone with the Breeze." With great songs, characters and crazy business, this riotously funny musical comedy will be the smash of any theatre season!
Additional products available:
Director's book: $22.50
Piano score: $25.00
Vocal score: $10.00
Production-rehearsal CD set: $75.00
CD sampler K: $4.00
DVD of amateur performance: $10.00
Orchestral Parts [Alto sax, Trumpet I, Trumpet II, Trombone, Bass, Percussion, Keyboard]: $6.00

Production Photos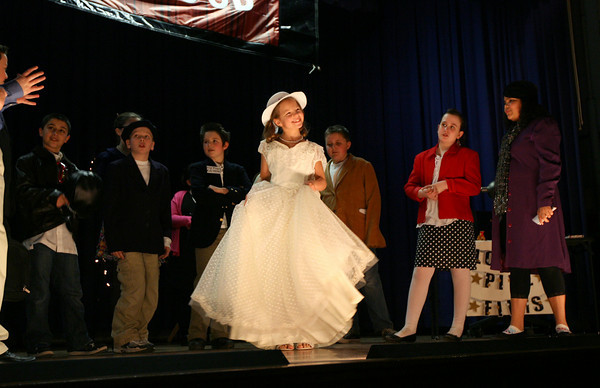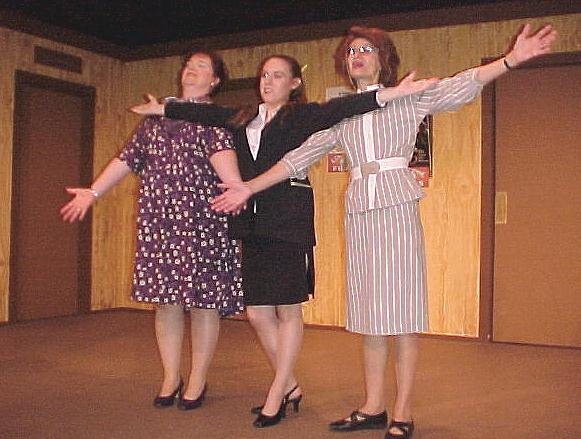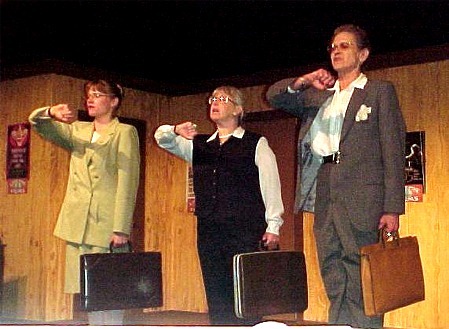 Video Clips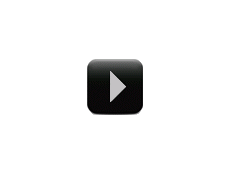 Use this script sample — including the cast list, production notes and several pages of the actual script — to help you select your next show. It is open in a new browser tab or window. To open it again, please click here.
Close
ROSEVILLE AREA MIDDLE SCHOOL
LITTLE CANADA, MN
INDEPENDENCE SCHOOL DISTRICT
INDEPENDENCE, OH
FREDERICKTOWN LOCAL SCHOOL
FREDERICKTOWN, OH
BARNHART SCHOOL
ARCADIA, CA
JEFFERSON CITY PARKS & REC
JEFFERSON CITY, MO
PRAIRIE CITY/MONROE MIDDLE SCH
PRAIRIE CITY, IA
MONICA MINOGUE
LOCKPORT, IL
SEQUIM SCHOOL DISTRICT #323
SEQUIM, WA
CHRISTOPHER KEEN
BIRMINGHAM, MI
SHILEAH COREY
MOUNTLAKE TERRACE, WA
ST MATTHEWS SCHOOL
EDISON, NJ
HST CULTURAL ARTS
ROCKVILLE, MD
JACKIE DRISCOLL
CATERHAM, SURREY ENGLAND
EAST NOBLE MIDDLE SCHOOL
KENDALLVILLE, IN
KIT AND KABOODLE PROD
SUFFIELD, CT
PITTSBURG COMMUNITY MS
PITTSBURG, KS
JOHN GLENN MIDDLE SCHOOL
BEDFORD, MA
MC CLURE MIDDLE SCHOOL
SEATTLE, WA
DELPHOS JEFFERSON SENIOR HS
DELPHOS, OH
GOOD HOPE MIDDLE SCHOOL
MECHANICSBURG, PA
ENRICO FERMI HIGH SCHOOL
ENFIELD, CT
BLOSSOM HILL ELEMENTARY SCHOOL
LOS GATOS, CA
IMMANUEL CHRISTIAN SCHOOL
EL PASO, TX
SAND CREEK MIDDLE SCHOOL
ALBANY, NY
HUTTONS HAMLET SCHOOL OF MUSIC
OAKDALE, CA
SHILOH SCHOOL
HUME, IL
YOUNG ACTORS STUDIO CHICAGO
LAKE ZURICH, IL
CALEDONIA MIDDLE SCHOOL
CALEDONIA, MI
WESTBROOK MIDDLE SCHOOL
WESTBROOK, CT
CAPE ANN BUSINESS INCUBATOR
GLOUCESTER, MA
REDWOOD ADVENTIST ACADEMY
SANTA ROSA, CA
HOLY SEPULCHER SCHOOL
BUTLER, PA
NATIONAL TRAIL HIGH SCHOOL
NEW PARIS, OH
ELMWOOD ELEMENTARY SCHOOL
ELMWOOD, NE
CLAXTON ELEMENTARY SCHOOL
ASHEVILLE, NC
INDIAN TRAILS MIDDLE SCHOOL
WINTER SPRINGS, FL
LC HUNT MIDDLE SCHOOL
BURLINGTON, VT
TROY HIGH SCHOOL
TROY, MT
NORTH BROWARD PREP SCHOOL
COCONUT CREEK, FL
SCHMUCKER MIDDLE SCHOOL
MISHAWAKA, IN
PEANUT GALLERY PLAYERS
ROCHESTER HILLS, MI
WAURIKA HIGH SCHOOL
WAURIKA, OK
ASPEN CREEK K-8
BROOMFIELD, CO
SPARTA HIGH SCHOOL
SPARTA, IL
ST JOHN'S CATHOLIC SCHOOL
BRUNSWICK, ME
WINONA MIDDLE SCHOOL
WINONA, MN
Close
Different versions of the
same or similar story:
Other titles
you may like:
Other products you might be interested in:
Just Deal With It!
This collection of humorous skits takes real-life settings and characters and pokes gentle fun at those annoying, irritating, embarrassing moments that are part of growing up.
Listen to a clip of every song from the show
Click on a song title to play that sound clip. Click again to pause, or simply click another title to switch songs.
Can't hear the song samples? Click here for a different song format.