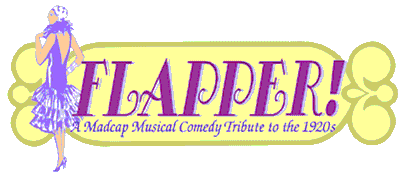 Book by Tim Kelly
Music and lyrics by Bill Francoeur
The Roaring Twenties was such a colorful decade that the unbeatable team of playwright Tim Kelly and musician Bill Francoeur couldn't resist it! Come celebrate the era with them and meet Polly Pepper, a young flapper who really knows how to live in the time of Stutz Bearcat automobiles, Ziegfield girls, raccoon coats, ukuleles, beauty contests, goldfish swallowers and gangsters. Polly's about to turn 18 and will then inherit a fabulous diamond necklace called the 'Ice Garden.' She's planning a madcap birthday party and inviting all her pals. However, with a friend like Susan Stuyvesant-Fish, she doesn't need any enemies! Read more...
Additional products available:
Director's book: $20.00
Piano score: $25.00
Vocal score: $8.00
Production-rehearsal CD set: $65.00
CD sampler J: $4.00
DVD of amateur performance: $10.00
Orchestral Parts [Clarinet, Trumpet, Trombone, Tuba/bass, Banjo, Percussion]: $6.00

Video Clips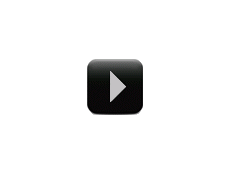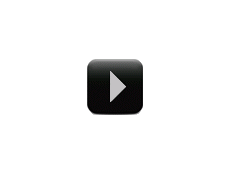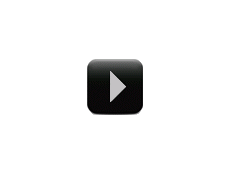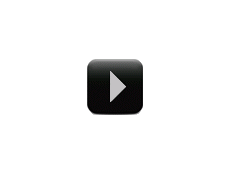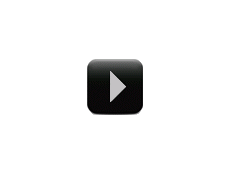 Use this script sample — including the cast list, production notes and several pages of the actual script — to help you select your next show. It is open in a new browser tab or window. To open it again, please click here.
Close
JEWISH ACADEMY OF ORLANDO
MAITLAND, FL
MARICOPA HIGH SCHOOL
MARICOPA, AZ
LEWIS CENTER FOR EDUCATIONAL
APPLE VALLEY, CA
HANKINSON PUBLIC SCHOOL
HANKINSON, ND
FLOOD BROOK UNION SCHOOL
LONDONDERRY, VT
ALL SAINTS CATHOLIC ACADEMY
NAPERVILLE, IL
ST FRANCIS OF ASSISI SCHOOL
ROCHESTER, MN
MONOCACY VALLEY MONTESSORI
FREDERICK, MD
HACKETT CATHOLIC CENTRAL HS
KALAMAZOO, MI
CENTURA PUBLIC SCHOOLS
CAIRO, NE
EAST RIDGE MIDDLE SCHOOL
RIDGEFIELD, CT
MEMORIAL PARKWAY JR HIGH SCH
KATY, TX
CASTLE SOUTH MIDDLE SCHOOL
NEWBURGH, IN
BENNETT HIGH SCHOOL
BENNETT, CO
PIKE VALLEY HIGH SCHOOL
SCANDIA, KS
CENTRAL LAFOURCHE HIGH SCHOOL
RACELAND, LA
POLLYANNA DEMITRO
BOULDER, CO
EL DORADO HIGH SCHOOL
ALBUQUERQUE, NM
HARBOR SPRINGS HIGH SCHOOL
HARBOR SPRINGS, MI
CANTON HIGH SCHOOL
CANTON, SD
TITUSVILLE COUNCIL ON THE ARTS
TITUSVILLE, PA
TACTICC
SYKESVILLE, MD
PEMBERVILLE PUBLIC LIBRARY
PEMBERVILLE, OH
FRIONA FINE ARTS COUNCIL
FRIONA, TX
PERFORMING ARTS SAN ANTONIO
SAN ANTONIO, TX
MEMORIAL OPERA HOUSE
VALPARAISO, IN
SAINT CYRIL ACADEMY
DANVILLE, PA
SPOTLIGHT STILL GOT IT PLAYERS
CANTON, MI
KELLOGG HIGH SCHOOL
KELLOGG, ID
LAKELAND HIGH SCHOOL
SUFFOLK, VA
ST MARY MAGDALEN SCHOOL
WILMINGTON, DE
DAVID'S STAR LUTHERAN SCHOOL
JACKSON, WI
LONGVIEW CHRISTIAN SCHOOL
LONGVIEW, TX
ALMADEN COUNTRY SCHOOL
SAN JOSE, CA
ST PATRICK SCHOOL
KENT, OH
HILLSDALE ELEMENTARY
HILLSDALE, ON, CANADA
ST PATRICK SCHOOL
LOUISVILLE, KY
ST MARGARET MARY SCHOOL
OMAHA, NE
ST MARY OF THE LAKES SCHOOL
MEDFORD, NJ
FRANKLIN COMMUNITY MIDDLE SCH
FRANKLIN, IN
GREEN VALLEY CHRISTIAN SCHOOL
WATSONVILLE, CA
BEULAH HIGH SCHOOL
BEULAH, ND
MARANATHA CHRISTIAN SCHOOL
WILLIAMS LAKE, BC, CANADA
TOWANDA HIGH SCHOOL
TOWANDA, PA
ALLENDALE CIVIC THEATRE
ALLENDALE, MI
NORTHAM THEATRE GROUP
NORTHAM, WA, AUSTRALIA
EUCLID MIDDLE SCHOOL
LITTLETON, CO
EVERETT INC
MIDDLETOWN, DE
JAMES FOWLER HIGH SCHOOL
CALGARY, AB, CANADA
DOWNIEVILLE SCHOOL
DOWNIEVILLE, CA
ST DOMINIC SCHOOL
CINCINNATI, OH
MONTESANO JR/SR HIGH SCHOOL
MONTESANO, WA
LEWISTON MIDDLE SCHOOL
LEWISTON, ME
ST MARY CATHOLIC SCHOOL
ELGIN, IL
Close
Different versions of the
same or similar story:
Other titles
you may like:
Other products you might be interested in:
Duets: Musical Theatre Anthology for Teens
This collection of 30 songs has enough variety to keep any pair of teens singing for months. With almost all of the selections being for one male and one female, you'll find songs from classic shows.
Neil Simon Monologues
Neil Simon holds the distinction of being the only playwright in history to have four plays running simultaneously on Broadway.
Listen to a clip of every song from the show
Click on a song title to play that sound clip. Click again to pause, or simply click another title to switch songs.
Can't hear the song samples? Click here for a different song format.
Hear what directors and critics are saying:
Our favorite Pioneer Drama show thus far was Flapper! It was a great hit with the kids, and they really embraced the entire 20's aesthetic. What a great farce! Betsy Falk, On Stage & Off, Inc., Lansdale, PA
Because I loved the era, the songs and the story were great fun. It all seemed to flow seamlessly and the characters were really good. Also, there were enough characters for our school so that I didn't have to add more or halve parts etc.
This musical is a hidden gem. It would be a wonderful choice for schools, with a predominantly youthful cast and lovely roles for young women.

Stage Whispers magazine
This is an exceptionally fun musical with a large cast. You won't be disappointed.

Pam Ostwinkle, Edgewood Colesburg High School, Edgewood, IA