Thirty-five 8-10 minute original comedic plays

By Barbara Lhota and Janet B. Milstein
Textbook: $16.95

Package pricing available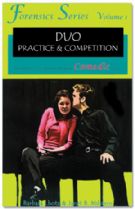 Do you spend more time trying to find and cut a selection for duo competition for forensics or acting than you spend rehearsing it? Then you'll love this gold mine, perfect for forensics and acting students and their teachers! You'll find 35 original comedic duets (For dramatic duets, see Duo Practice & Performance), all written for one male and one female, with unique characters, hilarious situations and fresh material sure to make even the toughest judges split a gut... or at least crack a smile! Since these plays were specifically written for competition, no props are necessary, and they can be done with or without blocking. And best of all, every selection in the book fits within the eight to ten minute time limit! The language is acceptable for competition, but please note that several selections contain adult situations which some groups might feel are inappropriate for them. Still, those of high school age and older will find the subject matter refreshingly mature and true to life.

(288 pages, 5½ x 8½, paperback)

SPECIAL OFFER! Save 10% when you buy both Duo Practice & Competition and Duo Practice & Performance for $29.95!
Additional products available: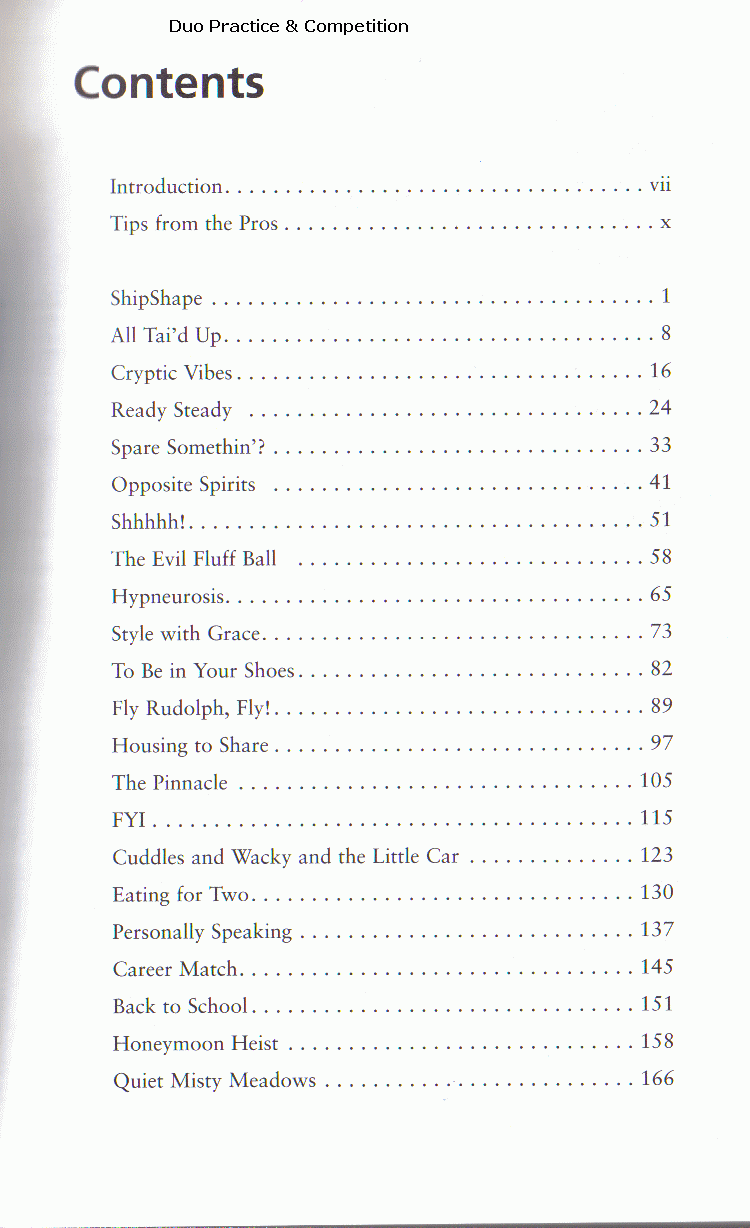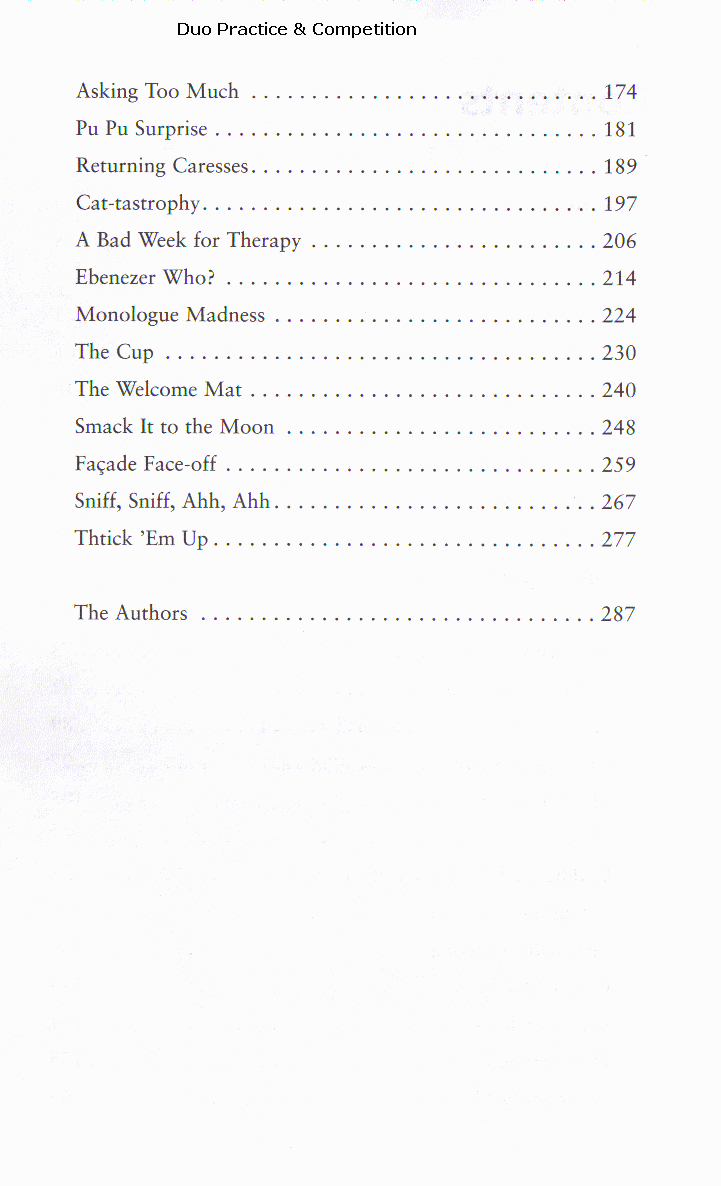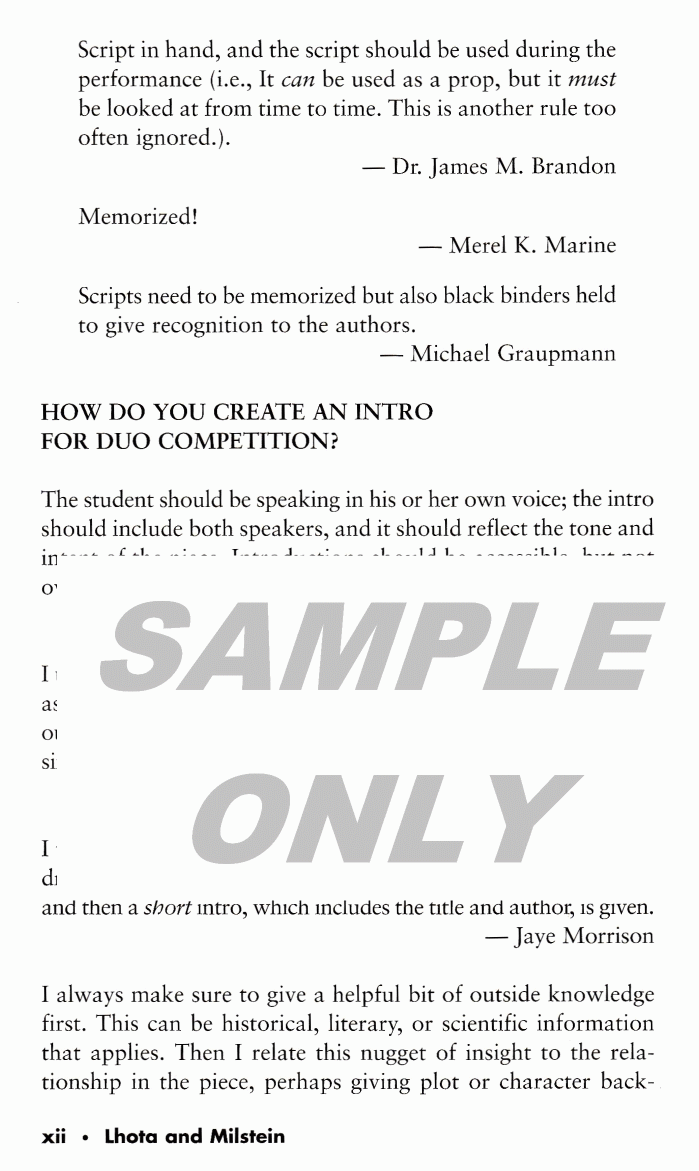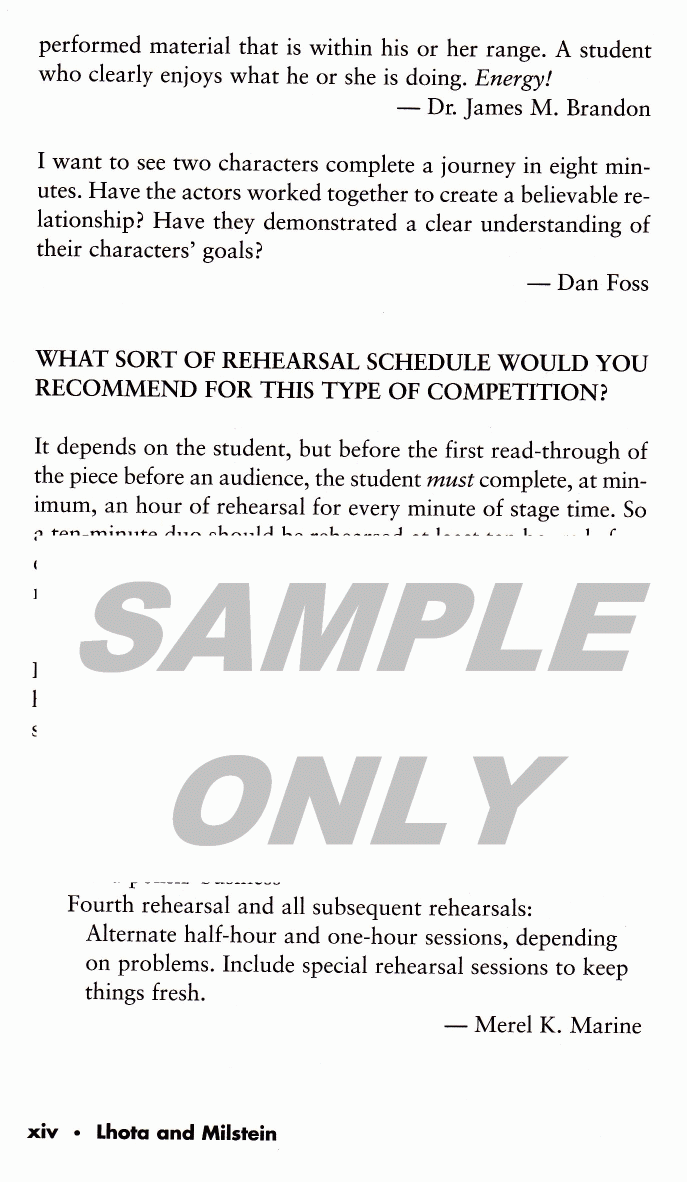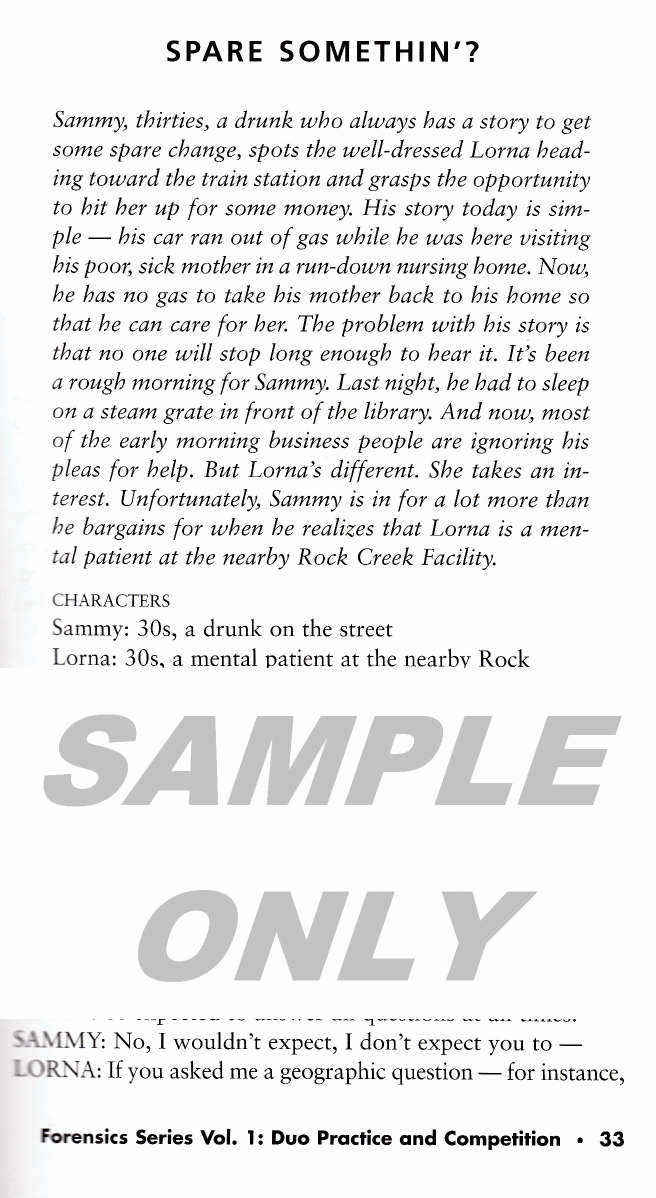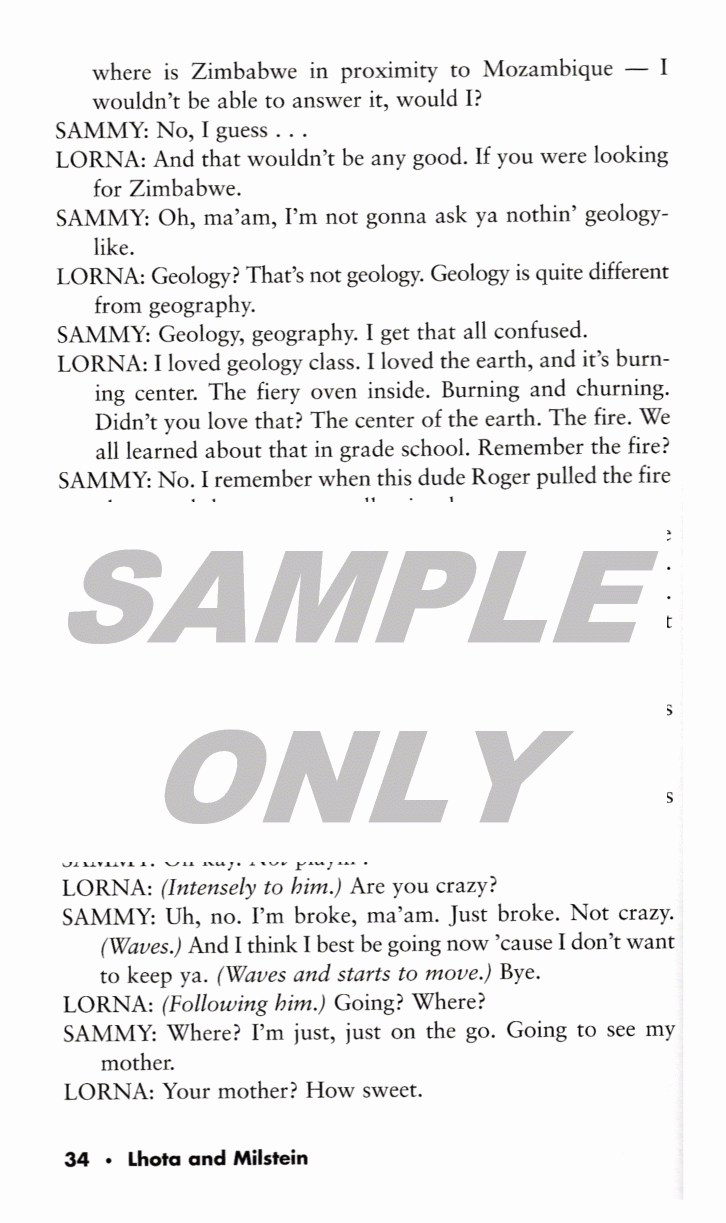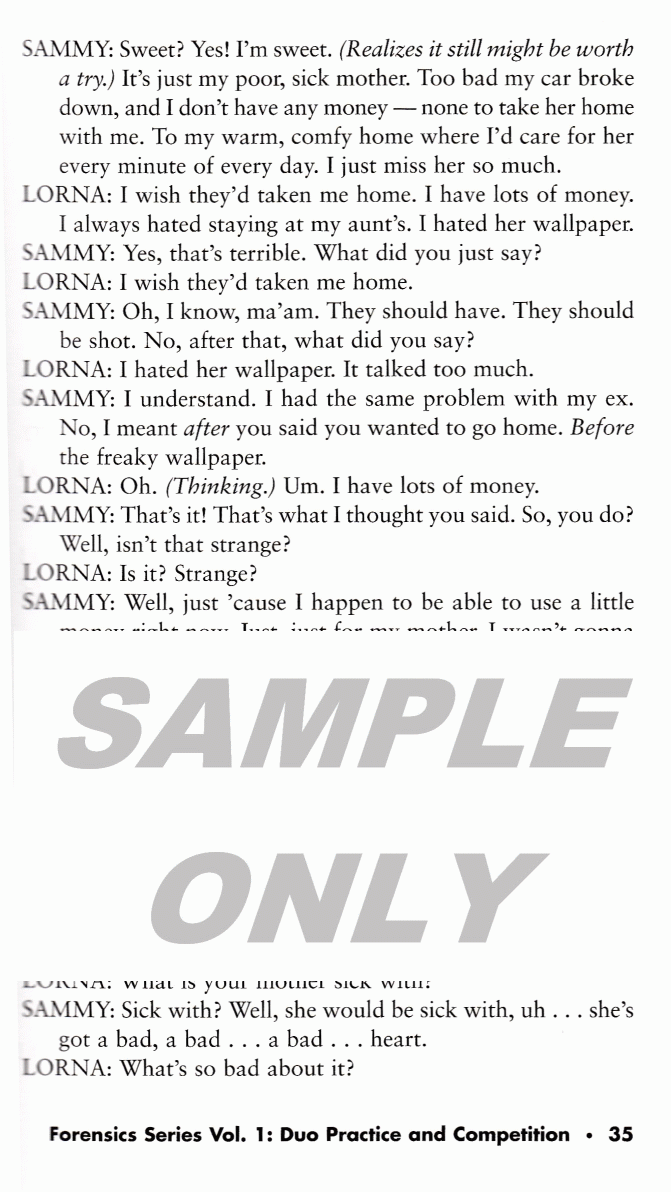 Close
Other products you might be interested in:
Duo Practice & Performance
Perfect for forensics and acting students and their teachers and coaches, this book has 35 original dramatic duets.
Hear what directors and critics are saying:
Lhota and Milstein's plays are a forensic coach's and drama teacher's dream: intelligent, well-crafted and most importantly, original

Dan Foss, forensic judge and former assistant coach, Sandwich High School, Sandwich, IL
Every play is championship material. I am going to order the entire series and fully expect to have a state duet acting powerhouse team.

Cody Duncan, Head of Speech & Theatre, Borger High School, Borger, TX