A 50s Musical!

By Charlie Lovett
Music and lyrics by Bill Francoeur
It's the 1950s, hula-hoops are in high demand, and so is Little Red Riding Hood! Wise Prince Jason (winner of the Math Olympics and the Nobel Prize), Strong Prince Justin (who can bench press his own mother) and ordinary Loud Prince Frank all want to woo Red Riding Hood. So the king and queen hire the Fairy Godmother to set three tasks for the princes. Only the prince who can find the missing girl, defeat the dragon and awaken a castle visitor from her slumber earns the right to woo Wed Widing Hood... that is, Red Riding Hood! Alas, Little Red's couch-potato parents don't want to lose their little girl. How else will they get their cookies delivered to Grandmother? So they hire the evil queen to thwart the Fairy Godmother's contest. Read more...
Additional products available:
Director's book: $17.50
Piano score: $20.00
Vocal score: $8.00
Production-rehearsal CD set: $65.00
CD sampler H: $4.00

Production Photos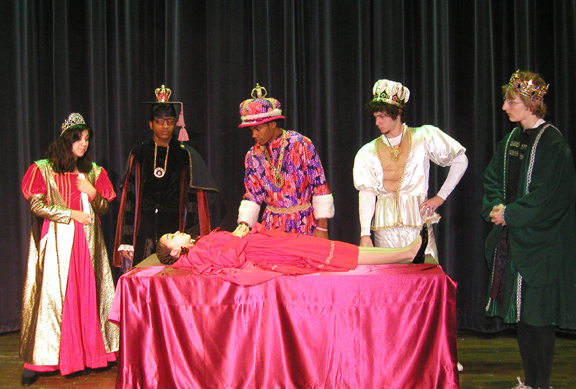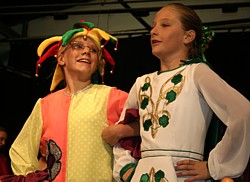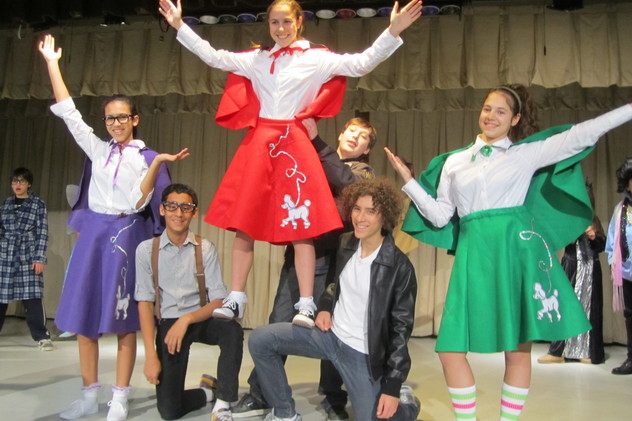 Production Slide Shows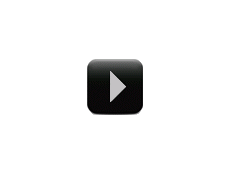 Video Clips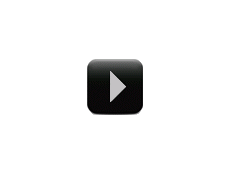 Use this script sample — including the cast list, production notes and several pages of the actual script — to help you select your next show. It is open in a new browser tab or window. To open it again, please click here.
Close
NEW DAY CHILDRENS THEATRE
COLLIERVILLE, TN
PINEWOOD PLAYERS
GLENDALE, AZ
MURRAY CITY CULTURAL ARTS
MURRAY, UT
ST HENRYS SR SCHOOL
MELVILLE, SK CANADA
GEORGETOWN MIDDLE SCHOOL
GEORGETOWN, SC
ST MATTHEW SCHOOL
OAKVILLE, ON CANADA
OUR LADY OF ASSUMPTION SCHOOL
FAIRFIELD, CT
ST TERESA CATHOLIC SCHOOL
BELLEVILLE, IL
HEATHER HILLS ELEMENTARY
BOWIE, MD
ST. JOSEPH CATHOLIC SCHOOL
DES MOINES, IA
MARY HOGAN ELEMENTARY SCHOOL
MIDDLEBURY, VT
BUSBEE CREATIVE ARTS ACADEMY
CAYCE, SC
CHERRY HILL ELEMENTARY SCHOOL
MISSION, BC CANADA
FELLOWSHIP ACADEMY
KENNEDALE, TX
BRIMMER AND MAY SCHOOL
CHESTNUT HILL, MA
RIVER RIDGE ELEMENTARY
EVANS, GA
ANNA C SCOTT SCHOOL
LEONIA, NJ
ST THOMAS MORE SCHOOL
CINCINNATI, OH
THEATRE WITH A TWIST
ACTON, MA
DUNBAR MIDDLE SCHOOL
MOBILE, AL
KIDS ACTING OUT WEST
NEWBURY PARK, CA
BERRIGAN PUBLIC SCHOOL
BERRIGAN, NSW AUSTRALIA
ST CHARLES SCHOOL
SAN CARLOS, CA
HAPPY VALLEY ELEM SCHOOL
ANDERSON, CA
ROANE COUNTY PURCHASING DEPT
KINGSTON, TN
WALSH ART CENTER
WALSH, CO
GRAND MARAIS PLAYHOUSE
GRAND MARAIS, MN
IMAGINE SCHOOL AT PALMER RANCH
SARASOTA, FL
ISSAQUAH SCHOOL DIST #411
ISSAQUAH, WA
NORTH CANTON PLAYHOUSE
NORTH CANTON, OH
HAWAII PREPARATORY ACADEMY
KAMUELA, HI
CENTER STAGE PRODUCTIONS
ASTON, PA
OROVILLE YMCA
OROVILLE, CA
FIFTH ROW CENTER
FLOWERY BRANCH, GA
RHYTHM DYNAMIX DANCE
OSHAWA, ON CANADA
TWIN LAKES PLAYHOUSE
MOUNTAIN HOME, AR
FOOTHILLS THEATRE
ELKIN, NC
PLK CAMOES TAN SIU LIN SCHOOL
KOWLOON, HONG KONG
MILLENIUM REPERTORY COMPANY
MANCHESTER, TN
HILL COUNTRY ARTS FOUNDATION
INGRAM, TX
MADISON CENTRAL SCHOOL
MADISON, NY
SCHUYLERVILLE CMNTY THEATER
SCHUYLERVILLE, NY
CAROUSEL ARTS CONSULTANTS
KENNETT SQUARE, PA
MADMEAT PRODUCTIONS
LAS VEGAS, NV
DISCOVERY CANYON CAMPUS
COLORADO SPRINGS, CO
ST MICHAEL SCHOOL
BETHLEHEM, PA
INDIAN HILL SCHOOL
HOLMDEL, NJ
ALEXANDRIA COUNTRY DAY SCHOOL
ALEXANDRIA, VA
SIEGFRIED ELEMENTARY SCHOOL
NORTHAMPTON, PA
MADISON ELEMENTARY SCHOOL
RUTHER GLEN, VA
ST MATTHEWS SCHOOL
EDISON, NJ
J.O. COMBS UNIFIED SD #44
SAN TAN VALLEY, AZ
KRIDER PERFORMING ARTS CENTER
PARIS, TN
HOLY TRINITY SCHOOL
ST ANN, MO
OZARK ARTS COUNCIL
HARRISON, AR
PHIPPS CENTER FOR THE ARTS
HUDSON, WI
CONN ELEMENTARY SCHOOL
RALEIGH, NC
ST FRANCIS OF ASSISI SCHOOL
ROCHESTER, MN
Close
Different versions of the
same or similar story:
Other titles
you may like:
Other products you might be interested in:
The Physical Comedy Handbook
This is a one-of-a-kind resource for students, actors, teachers and directors interested in physical comedy — from slapstick pratfalls to the theatre of the absurd.
Listen to a clip of every song from the show
Click on a song title to play that sound clip. Click again to pause, or simply click another title to switch songs.
Can't hear the song samples? Click here for a different song format.
Hear what directors and critics are saying:
It was perfect for my 6th graders. Loved the variety of characters,storyline, humor and music.
Doo Wop Wed Widing Hood: The music was infectious and had enough parts for our large cast. We found/created a couple dozen poodle skirts. The "poodle" matched the character (dragons and cats), the princes' t-shirts had stenciled images of a light bulb (Wise), a heavy weight (Strong) and an exclamation point (Loud) which matched the princesses' poodle skirts. Paula Nemes, Marshall Area Stage Company, Marshall, MN
There are plenty of laughs, catchy musical numbers and beautiful costumes.

Deb Smith, Twin Lakes Playhouse, Mountain Home, AR
I like the music and how it seems to fit the characters. These types of plays are greatly suited for younger audiences and draw them to our HS and MS programs in the future when they reach our level.