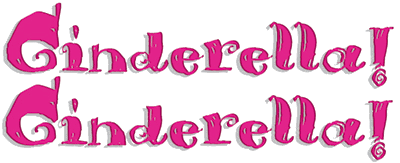 By Edith Weiss
CAST: 3M, 5F
SET: Simple interior and exterior sets
TIME: About 50 minutes
Script: $6.50

ROYALTY:
$45 First Performance
$45 Each Additional Performance

Throw out your fairy-tale ideas of a Cinderella with dainty glass slippers and hideous stepsisters — this unique and hilarious adaptation has a new twist! In an English village in 1342, Cinderella, a plain looking girl with big feet, has to compete with her two mean-spirited but stunningly gorgeous stepsisters for the hand of the kind and sincere prince. With the help of her faithful feline companion, Tom, and a lovable but vision-impaired Fairy Godmother who's always using the wrong wand, Cinderella finally learns that magic isn't the answer to her problems. Courage, kindness and self-confidence trump superficial beauty and an expensive wardrobe. From Tom's slapstick shenanigans to Lady Lotta Bonbon's cat allergies to cupcakes in the face at the ball, everyone laughs their way through the valuable lessons learned — even the hateful stepsisters see that a kind heart is what emanates true beauty. A comic delight for all ages!

---
Cinderella! Cinderella!, penned by the multi-talented Edith Weiss, is a marvel. While allowing the youngsters to paste new personas over their memories of the characters from the Charles Perrault fairy tale, Weiss includes a wonderful lesson. No matter how good-looking the face and wardrobe of a bully may be, a thoughtful and kind person will win the prince's heart every time. — David Marlowe, Theatre 411
Additional products available:

Production Photos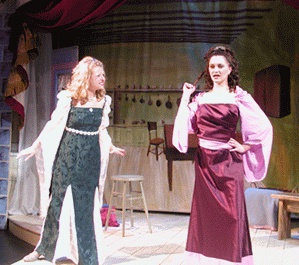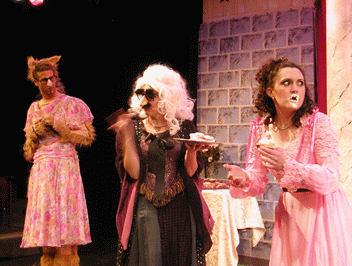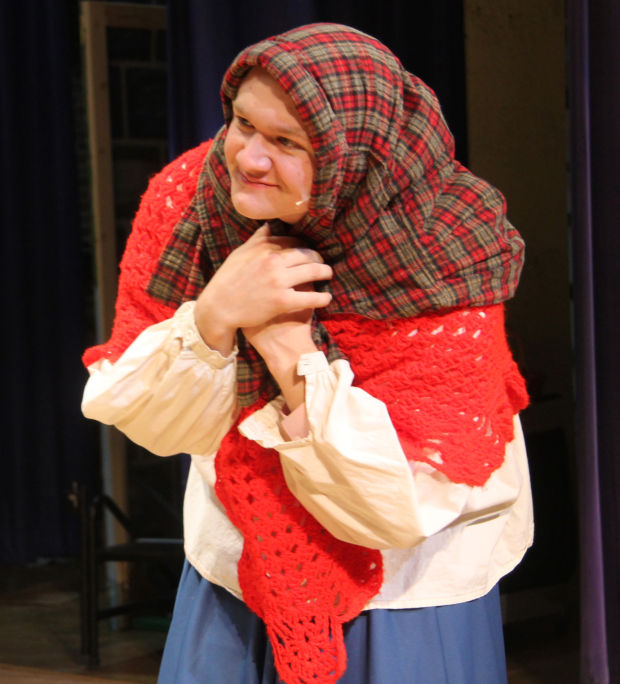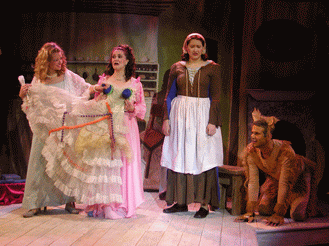 Use this script sample — including the cast list, production notes and several pages of the actual script — to help you select your next show. It is open in a new browser tab or window. To open it again, please click here.
Close
YMCA OF GREATER BRANDYWINE
WEST CHESTER, PA
GOOD HOPE COUNTRY DAY SCHOOL
KINGSHILL, VI
COMMUNITY BIBLE CHURCH
ALIQUIPPA, PA
EUREKA HIGH SCHOOL
EUREKA, IL
MERIDIAN JT SCHOOL DIST #2
MERIDIAN, ID
DELTA COLLEGE
UNIVERSITY CENTER, MI
BROADHOLLOW PLAYERS LTD.
EAST ISLIP, NY
MASTER ARTS THEATRE
GRAND RAPIDS, MI
CROWDER COLLEGE
NEOSHO, MO
BENNINGTON JUNIOR HIGH SCHOOL
BENNINGTON, KS
CHIPPEWA FALLS HIGH SCHOOL
CHIPPEWA FALLS, WI
OSWEGO HIGH SCHOOL
OSWEGO, IL
BRIMHALL ELEM SCHOOL
ROSEVILLE, MN
PAISLEY SCHOOL DISTRICT
PAISLEY, OR
WARSAW COMMUNITY HIGH SCHOOL
WARSAW, IN
SALT RIVER PIMA MARICOPA
SCOTTSDALE, AZ
CGILL ENTERTAINMENT LLC
MORRISTOWN, NJ
CARROLL COMMUNITY COLLEGE
WESTMINSTER, MD
CUMBERLAND ARTS CENTRE
CLARKSVILLE, TN
SACRED HEART SCHOOL
SHAWANO, WI
ELBERT SCHOOL DISTRICT #200
ELBERT, CO
SHARON BELOBRAIDICH
PLYMOUTH, MI
BELVOIR CHRISTIAN ACADEMY
CHATTANOOGA, TN
MOUNTAINVIEW HIGH SCHOOL
VANCOUVER, WA
SUSAN MORAN
HERNDON, VA
ALPHA PSI OMEGA/NW MSU
MARYVILLE, MO
WINDSOR CMNTY SD #1
WINDSOR, IL
ANNETTE RICCHIAZZI
PASADENA, CA
CHERRY CREEK SCHOOL DIST #5
AURORA, CO
JESSICA WEBB
MADISON, FL
ADAMS MIDDLE SCHOOL
BRENTWOOD, CA
UNIV OF OREGON/THTRE ARTS DEPT
EUGENE, OR
COLLEGE PARK ELEMENTARY
GAUTIER, MS
FPK WHITNEY PUBLIC SCHOOL
PORCUPINE, ON, CANADA
RINCON VALLEY CHRISTIAN SCHOOL
SANTA ROSA, CA
COR JESU ACADEMY
SAINT LOUIS, MO
OLDHAM COUNTY SCHOOL ARTS CENT
CRESTWOOD, KY
TWIN LAKES PLAYHOUSE
MOUNTAIN HOME, AR
COLORADO ACTS
ARVADA, CO
HOLMES COMMUNITY COLLEGE
GOODMAN, MS
UNIV OF WISCONSIN-WHITEWATER
WHITEWATER, WI
ROUND LAKE AREA PARK DIST
ROUND LAKE, IL
CROWN THEATER PRODUCTIONS
COLUMBIANA, OH
HERITAGE MIDDLE SCHOOL
MERIDIAN, ID
Close
Different versions of the
same or similar story:
Other titles
you may like:
Other products you might be interested in:
My First Monologue Book
This book is truly for young children — the five-to eight-year old set. The monologues provided here are comprehensible, relatable and fun!
Royalty-Free Theme Music
Now you can add the magical music of Bill Francouer to enrich even your non-musical productions!
Hear what directors and critics are saying:
For everyone who has ever wished that Cinderella would just pull herself up out of the ashes and tell her wicked stepsisters to go buckle their own bustles, Edith Weiss has written a charming makeover of the classic Grimm fairytale.

Eugene Weekly
...a lively, cut-down version of the ancient fairy tale with clear messages for young children about standing up of oneself, taking responsibility and not judging others by appearances.

Dorothy Velasco, The Register Guard, Eugene, OR
Edith Weiss brings a lighthearted touch to her version of Cinderella. Her comedic talents shine through, but she stays true to the theme of overcoming oppressions and delivers a happy ending along with many laughs. But there's a more powerful message than magic and happy endings. In between the laughter, Edith brings us a Cinderella who comes to find she doesn't have to let anyone treat her unjustly as long as she's willing to speak up for herself.

Theatre Alliance of Greater Philadelphia
Cinderella! Cinderella! Is a lively, cut-down version of the ancient fairy tale with clear messages for young children about standing up for oneself, taking responsibility and not judging others by appearances. The Register-Guard, Eugene, OR