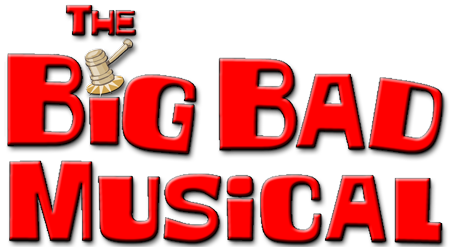 A Howling Courtroom Comedy

By Alec Strum
Music and lyrics by Bill Francoeur

A courtroom has never been more lively and fun than in The Big Bad Musical! This smart and wickedly funny musical is great for actors and audiences of any age. The jury — your audience — must decide the outcome of the biggest trial ever in the fairy-tale world! The notorious Big Bad Wolf is being slapped with a class-action lawsuit by storybooks of quirky characters who want to get even: Little Red Riding Hood, her Grandmother, the Three Little Pigs and the Shepherd in charge of the Boy Who Cried Wolf. With Sydney Grimm as the commentator on live Court TV, the two greatest legal minds in the Enchanted Forest — the Evil Stepmother and the Fairy Godmother — clash in a trial that will be remembered forever after. Read more...
Additional products available:
Director's book: $17.50
Piano score: $20.00
Vocal score: $8.00
Production-rehearsal CD set: $65.00
CD sampler T: $4.00
DVD of amateur performance: $10.00

Production Photos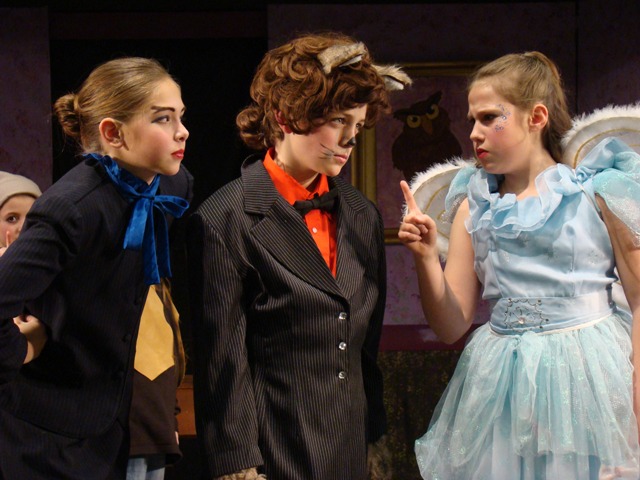 Video Clips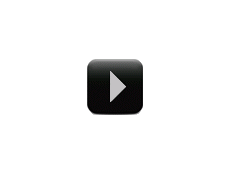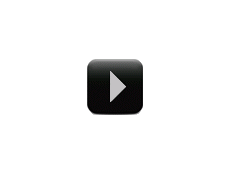 Use this script sample — including the cast list, production notes and several pages of the actual script — to help you select your next show. It is open in a new browser tab or window. To open it again, please click here.
Close
BRECKENRIDGE COMMUNITY SCHOOLS
BRECKENRIDGE, MI
NORTH HARFORD MIDDLE SCHOOL
PYLESVILLE, MD
SOUTHSIDE CHRISTIAN SCHOOL
SPOKANE, WA
SAINT JOSEPH SCHOOL
MARTINSBURG, WV
BEAVERCREEK ELEMENTARY SCHOOL
BEAVERCREEK, OR
BERT BOWES JR. SECONDARY SCHL
FORT ST JOHN, BC CANADA
BELLE VALLEY SCHOOL DIST #119
BELLEVILLE, IL
CEDAR HALL COMMUNITY SCHOOL
EVANSVILLE, IN
CAPE CORAL HIGH SCHOOL
CAPE CORAL, FL
ST AGNUS SCHOOL OF BOHEMIA
CHICAGO, IL
HAMDEN HALL COUNTRY DAY SCHOOL
HAMDEN, CT
WILDE LAKE MIDDLE SCHOOL
COLUMBIA, MD
CANARELLI MIDDLE SCHOOL
LAS VEGAS, NV
THE INT'L SCHOOL OF PANAMA
PANAMA CITY REP. OF PANAMA
FAIRGROUNDS MIDDLE SCHOOL
NASHUA, NH
LAKESIDE HIGH SCHOOL
DOWNS, KS
WEST SIOUX COMMUNITY SCHOOLS
HAWARDEN, IA
ARTS FOR RURAL TEXAS
FAYETTEVILLE, TX
CALIFORNIA TEACHING FELLOW
FRESNO, CA
ST PAUL LUTHERAN SCHOOL
BEVERLY HILLS, FL
COUNCIL ON AGING
WINDSOR, ON CANADA
BANCROFT-ROSALIE CSD #20
BANCROFT, NE
ORANGE CENTER ELEMENTARY
ORLANDO, FL
WESTCLIFFE CNTR FOR PERF ARTS
WESTCLIFFE, CO
FRANKLIN MIDDLE SCHOOL
GREEN BAY, WI
GREENDALE MIDDLE SCHOOL
GREENDALE, WI
TOWN HALL ARTS CENTER
LITTLETON, CO
THE CENTER OF MUSIC AND ART
WINTERSVILLE, OH
LONGMONT THEATRE COMPANY
LONGMONT, CO
ESF INC
BRYN MAWR, PA
LITTLE SCHOOL OF MUSIC
VALENCIA, CA
CAMELOT
BUENA VISTA, VA
ATHENS CREATIVE THEATRE
ATHENS, GA
GASTON DAY SCHOOL
GASTONIA, NC
THEATRE ARTS & DANCE ALLIANCE
LITHIA, FL
PERKINS SCHOOL FOR THE BLIND
WATERTOWN, MA
STEPPING STONES MONTESSORI
CHELSEA, ME
MARIE CLOUTIER
HARDWICK, VT
MT ZION CHURCH
CLARKSTON, MI
SUTTON ELEMENTARY SCHOOL
HOUSTON, TX
LITCHFIELD MIDDLE SCHOOL
LITCHFIELD, NH
JOHN MARSHALL ENTERPRISE SCHOO
OKLAHOMA CITY, OK
CARONDELET LEADERSHIP ACADEMY
ST LOUIS, MO
STURGEON SCHOOL DIVISION
REDWATER, AB CANADA
DONALDA SCHOOL
DONALDA, AB CANADA
MT OLIVE LUTHERAN SCHOOL
DELANO, MN
GRACE CHRISTIAN CHURCH
SHAWNEE, KS
ST BERNADETTE SCHOOL
ORCHARD PARK, NY
IMMACULATE CONCEPTION SCHOOL
COLUMBIA HEIGHTS, MN
LEARNING CENTER CHARTER SCHOOL
MURPHY, NC
ST BRIGID SCHOOL
WEST HARTFORD, CT
CHRIST THE KING SCHOOL
PALM COAST, FL
LUCAS CHRISTIAN ACADEMY
LUCAS, TX
LOS ALAMOS PUBLIC SCHOOLS
LOS ALAMOS, NM
PERCY CENTENNIAL PUBLIC SCHOOL
WARKWORTH, ON CANADA
SOUTH DEARBORN MIDDLE SCHOOL
AURORA, IN
CARBON HIGH SCHOOL
PRICE, UT
CENTRAL LINN HIGH SCHOOL
HALSEY, OR
HOLY TRINITY SCHOOL
ST ANN, MO
POE MAGNET ELEMENTARY SCHOOL
RALEIGH, NC
UNITED FAITH CHRISTIAN ACAD
CHARLOTTE, NC
OVERHILLS ELEMENTARY SCHOOL
SPRING LAKE, NC
CROSSWELL ELEMENTARY SCHOOL
EASLEY, SC
TEXICO MUNICIPAL SCHOOLS
TEXICO, NM
CARDINAL LEGER JUNIOR HIGH
EDMONTON, AB CANADA
INDIAN HILLS ELEMENTARY
ALOHA, OR
PUBLIC ACADEMY FOR PERF ARTS
ALBUQUERQUE, NM
ALLISON SMITH
LUBBOCK, TX
Close
Different versions of the
same or similar story:
Other titles
you may like:
Other products you might be interested in:
Childsplay
Scenes and monologues come from such plays and films as The Diary of Anne Frank, Brighton Beach Memoirs, The Secret Garden and most appropriately, from writings by children themselves.
Listen to a clip of every song from the show
Click on a song title to play that sound clip. Click again to pause, or simply click another title to switch songs.
Can't hear the song samples? Click here for a different song format.
Hear what directors and critics are saying:
We loved Big Bad Musical! The music and lyrics were fabulous and our teenagers loved participating in the show! Sherrie Moody, Executive Director-Charlotte Players, Inc., Port Charlotte, FL
I thought it was witty and had plenty of characters with varying numbers of lines. Some kids want a part but not a 'big' part, so it is nice to have smaller roles. The music was fun and the alternate ending thing was fun too.
...fun play to perform and the kids got a big kick out of it.

Diane Tovar, Little Actors' Theatre, Valdosta, FL
A courtroom has never been more lively and fun!

Dearborn Press & Guide