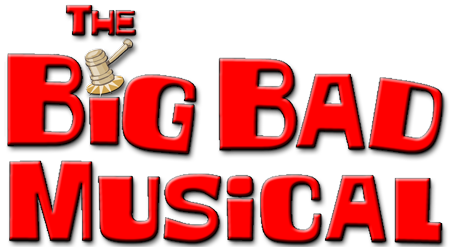 A Howling Courtroom Comedy

By Alec Strum
Music and lyrics by Bill Francoeur

A courtroom has never been more lively and fun than in The Big Bad Musical! This smart and wickedly funny musical is great for actors and audiences of any age. The jury — your audience — must decide the outcome of the biggest trial ever in the fairy-tale world! The notorious Big Bad Wolf is being slapped with a class-action lawsuit by storybooks of quirky characters who want to get even: Little Red Riding Hood, her Grandmother, the Three Little Pigs and the Shepherd in charge of the Boy Who Cried Wolf. With Sydney Grimm as the commentator on live Court TV, the two greatest legal minds in the Enchanted Forest — the Evil Stepmother and the Fairy Godmother — clash in a trial that will be remembered forever after. Read more...
Additional products available:
Director's book: $17.50
Piano score: $20.00
Vocal score: $8.00
Production-rehearsal CD set: $65.00
CD sampler T: $4.00
DVD of amateur performance: $10.00

Production Photos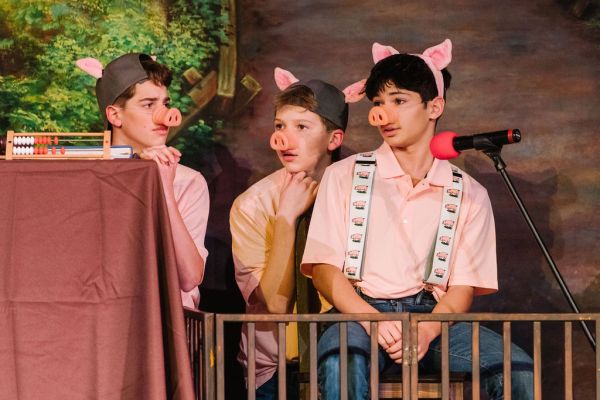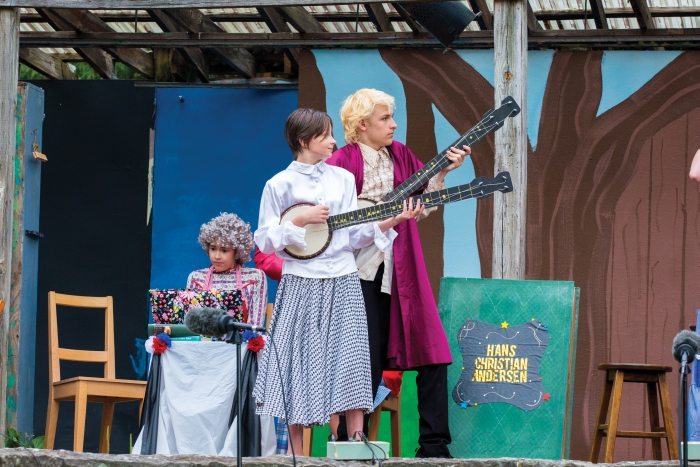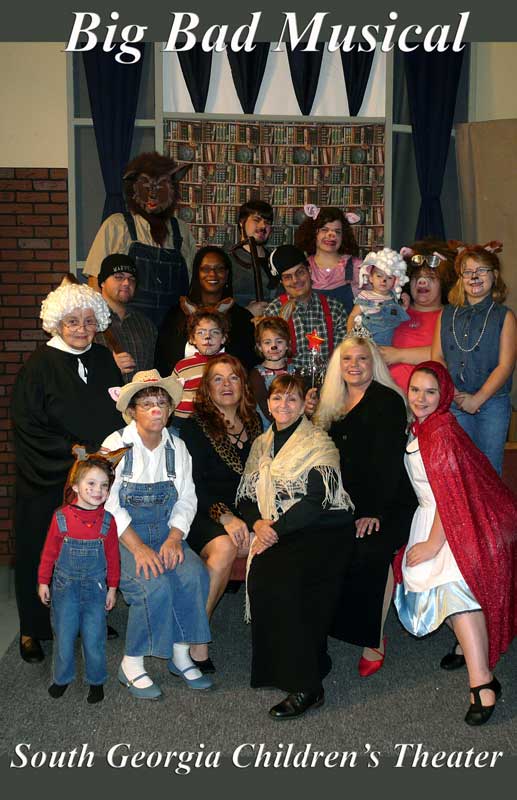 Video Clips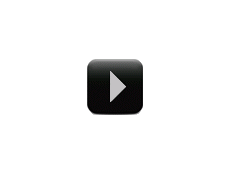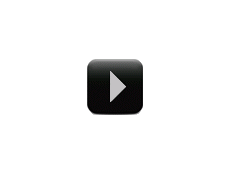 Use this script sample — including the cast list, production notes and several pages of the actual script — to help you select your next show. It is open in a new browser tab or window. To open it again, please click here.
Close
ROCKWELL WHEELER PTO
NEDROW, NY
ANAHEIM CITY ELEM SCHOOL DIST
ANAHEIM, CA
MORRISTOWN BEARD SCHOOL
MORRISTOWN, NJ
CHIARAVALLE MONTESSORI SCHOOL
EVANSTON, IL
KERBY CRISS
POULSBO, WA
PALM POINTE ED RESEARCH CTR
PORT ST LUCIE, FL
ACADEMY OF ARTS, CAREER & TECH
RENO, NV
BOB MANESS
CHICO, CA
VICKERY CREEK MIDDLE SCHOOL
CUMMING, GA
MEREDITH HUGHES
SYKESVILLE, MD
ST PETER ST PAUL ELEMENTARY
STATEN ISLAND, NY
THE DANCE COMPANY
NORTH VERSAILLES, PA
ST ANTHONY CATHOLIC ELEMENTARY
THORNHILL, ON CANADA
KELLER JR HIGH SCHOOL
SCHAUMBURG, IL
CROWLEY'S RIDGE ACADEMY
PARAGOULD, AR
CENTER ELEMENTARY SCHOOL
EAST HAMPTON, CT
WAKE COUNTY PUBLIC SCHOOLS
RALEIGH, NC
LYCOMING CHRISTIAN CHURCH
LINDEN, PA
FOUNDATION CHRISTIAN ACADEMY
VALRICO, FL
BELLEVUE SOCIETY FOR THE ARTS
BELLEVUE, OH
ST ALOYSIUS REGIONAL SCHOOL
SPRINGVILLE, NY
ELK GROVE HIGH SCHOOL
ELK GROVE, CA
NEW RICHMOND ELEMENTARY SCHOOL
NEW RICHMOND, OH
LAKE LEHMAN HIGH SCHOOL
LEHMAN, PA
CLYNMALIRA UNITED METHODIST
PHOENIX, MD
CHARLES E WALTERS ELEMENTARY
YAPHANK, NY
ABBOTT MIDDLE SCHOOL
WAUKEGAN, IL
UNIVERSITY OF DELAWARE
NEWARK, DE
ROLLING MEADOWS ELEMENTARY
WEST VALLEY, UT
ELLIS MIDDLE SCHOOL
AUSTIN, MN
SOUTH BUFFALO CHARTER SCHOOL
BUFFALO, NY
PLAZA PARK MIDDLE SCHOOL
EVANSVILLE, IN
IRON RIDGE JUNIOR CAMPUS
BLACKFALDS, AB CANADA
ALBERT F. FORD MIDDLE SCHOOL
ACUSHNET, MA
RUMSEY HALL SCHOOL
WASHINGTON, CT
KNOLLWOOD SCHOOL
FAIR HAVEN, NJ
SALEM CENTRAL SCHOOL
SALEM, NY
SKYVIEW HIGH SCHOOL
THORNTON, CO
FOUR SEASONS MUSICAL THEATRE
VICTORIA, BC CANADA
IMMACULATE HEART OF MARY SCH
ST. LOUIS, MO
DENIS KWANDA
NAIROBI KENYA
DISCOVERY MIDDLE SCHOOL
FARGO, ND
GREGORY LINCOLN EDUC CENTER
HOUSTON, TX
CODRINGTON SCHOOL
ST JOHN BARBADOS
BOURBON COUNTY MIDDLE SCHOOL
PARIS, KY
ST LUKE SCHOOL
ERIE, PA
HOBBS MUNICIPAL SCHOOLS
HOBBS, NM
MINTO ELEM / MIDDLE SCHOOL
MINTO, NB CANADA
GULF SHORE SCHOOL
NORTH RUSTICO, PE CANADA
WALNUT STREET ELEMENTARY
TOMS RIVER, NJ
HILO HIGH SCHOOL
HILO, HI
STELLAR CHARTER SCHOOL
REDDING, CA
LACE CAMPBELL
CAMBRIDGE, MA
ENGADINE PUBLIC SCHOOL
SYDNEY, NSW AUSTRALIA
FAIRBANKS N STAR BOROUGH SD
FAIRBANKS, AK
WEST WILSON MIDDLE SCHOOL
MOUNT JULIET, TN
JUAN DIEGO CATHOLIC HIGH SCH.
DRAPER, UT
NYSMITH SCHOOL
HERNDON, VA
PIERCE MIDDLE SCHOOL
WATERFORD, MI
CLAYBON ELEMENTARY SCHOOL
FORNEY, TX
LIVE OAK MIDDLE SCHOOL
TULARE, CA
PEABODY-BURNS UN SCH DIST 398
PEABODY, KS
CATHE YOUTH THEATER
BURLINGTON, WI
LACONIA HIGH SCHOOL
ROSENDALE, WI
WARRENSBURG-LATHAM MIDDLE SCH
WARRENSBURG, IL
TRINITY CHRISTIAN ACADEMY
JACKSONVILLE, FL
Close
Different versions of the
same or similar story:
Other titles
you may like:
Other products you might be interested in:
Childsplay
Scenes and monologues come from such plays and films as The Diary of Anne Frank, Brighton Beach Memoirs, The Secret Garden and most appropriately, from writings by children themselves.
Listen to a clip of every song from the show
Click on a song title to play that sound clip. Click again to pause, or simply click another title to switch songs.
Can't hear the song samples? Click here for a different song format.
Hear what directors and critics are saying:
It was fun and witty and the music was good — not too corny.
...fun play to perform and the kids got a big kick out of it.

Diane Tovar, Little Actors' Theatre, Valdosta, FL
I thought it was witty and had plenty of characters with varying numbers of lines. Some kids want a part but not a 'big' part, so it is nice to have smaller roles. The music was fun and the alternate ending thing was fun too.
Big Bad Musical was PERFECT for my smaller cast this past fall. Once all of the characters enter onto the stage, they stay there, creating less traffic backstage (less of a headache for me as the director). Plus the audience gets to decide the fate of the wolf! Mary Carpenter, Pinnacle Charter School, Federal Heights, CO