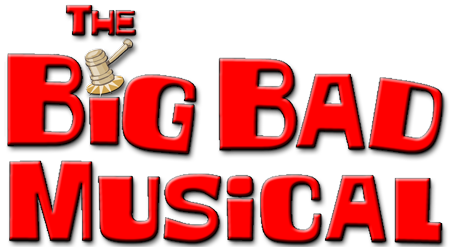 A Howling Courtroom Comedy

By Alec Strum
Music and lyrics by Bill Francoeur

A courtroom has never been more lively and fun than in The Big Bad Musical! This smart and wickedly funny musical is great for actors and audiences of any age. The jury — your audience — must decide the outcome of the biggest trial ever in the fairy-tale world! The notorious Big Bad Wolf is being slapped with a class-action lawsuit by storybooks of quirky characters who want to get even: Little Red Riding Hood, her Grandmother, the Three Little Pigs and the Shepherd in charge of the Boy Who Cried Wolf. With Sydney Grimm as the commentator on live Court TV, the two greatest legal minds in the Enchanted Forest — the Evil Stepmother and the Fairy Godmother — clash in a trial that will be remembered forever after. Read more...
Additional products available:
Director's book: $17.50
Piano score: $20.00
Vocal score: $8.00
Production-rehearsal CD set: $65.00
CD sampler T: $4.00
DVD of amateur performance: $10.00

Production Photos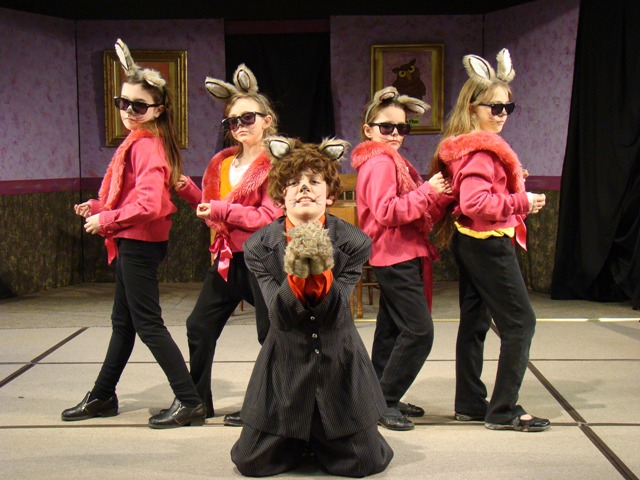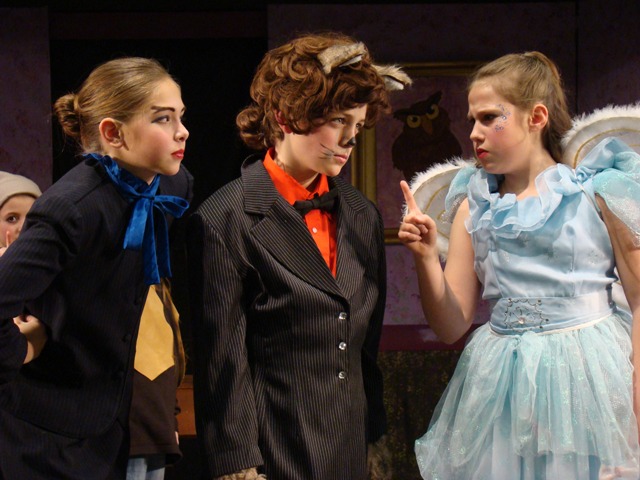 Video Clips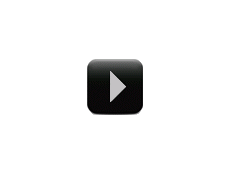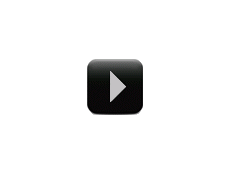 Use this script sample — including the cast list, production notes and several pages of the actual script — to help you select your next show. It is open in a new browser tab or window. To open it again, please click here.
Close
ALLISON SMITH
LUBBOCK, TX
THEATRE FOR CHILDREN
EAST GREENWICH, RI
BRADY PUBLIC SCHOOL
BRADY, NE
STONE HILL MIDDLE SCHOOL
ASHBURN, VA
DECATUR CHRISTIAN SCHOOL
FORSYTHE, IL
CHELSEA SCHOOL
CHELSEA, ME
FLORENCEVILLE ELEMENTARY SCHL
FLORENCEVILLE, NB CANADA
BURLINGTON ELEMENTARY SCHOOL
BURLINGTON, KY
AMERICAN CHRISTIAN ACADEMY
TUSCALOOSA, AL
TRACY STANAWAY
BILLINGS, MT
REID ROSS CLASSICAL SCHOOL
FAYETTEVILLE, NC
ADDLESTONE HEBREW ACADEMY
CHARLESTON, SC
JOHN M LEWIS ELEMENTARY
FORNEY, TX
LUCINDA BOWERS
WEST VALLEY, UT
INA GRADE SCHOOL
INA, IL
LOCKE MIDDLE SCHOOL
BILLERICA, MA
ALPERT FAMILY ALEPH BET JEWISH
ANNAPOLIS, MD
BOGART PUBLIC SCHOOL
NEWMARKET, ON CANADA
NORTH HABERSHAM MIDDLE SCHOOL
CLARKESVILLE, GA
HILLCREST ELEMENTARY SCHOOL
DREXEL HILL, PA
SAINT JEROME SCHOOL
HOUSTON, TX
COVA CONSERVATORY
OAKLAND, CA
SHERIDAN ARTS MAGNET
MINNEAPOLIS, MN
BEARDSTOWN GRAND OPERA HOUSE
BEARDSTOWN, IL
OAK ARBOR CHURCH SCHOOL
ROCHESTER, MI
CHAMPAIGN URBANA JR WMNS CLUB
CHAMPAIGN, IL
DAMES FERRY ELEMENTARY SCHOOL
GRAY, GA
KIMBERLY HIGH SCHOOL
KIMBERLY, WI
INDIAN CREEK UPPER SCHOOL
CROWNSVILLE, MD
LITTLE PEOPLE'S THEATER
HUNTINGTON, NY
EAST LYME MIDDLE SCHOOL
NIANTIC, CT
GOOD SHEPHERD SCHOOL
ORLANDO, FL
SIMPLE ACTS PRODUCTIONS
AVON PARK, FL
INTERNATIONAL SCHOOL OF PARIS
PARIS, ILE DE FRANCE FRANCE
INDEPENDENT SCHOOL DIST #484
PIERZ, MN
VINCENT MASSEY HIGH SCHOOL
BRANDON, MB CANADA
SIMILKAMEEN SECONDARY SCH
KEREMEOS, BC CANADA
LA VISTA ELEMENTARY SCHOOL
LA VISTA, NE
STANSBURY HIGH SCHOOL
STANSBURY PARK, UT
NEWARK CHARTER SCHOOL
NEWARK, DE
TIFFANY SHANNON PRODUCTIONS
CHESTER, MD
E MISSISSIPPI CMNTY COLLEGE
SCOOBA, MS
ECOLE CAMILLE J LEROUGE SCH
RED DEER, AB CANADA
RILEY SCHOOL
GLEN COVE, ME
ST JAMES SCHOOL
LIBERTY, MO
CANYON ISD
CANYON, TX
BRYN ATHYN COMMUNITY THEATRE
BRYN ATHYN, PA
JANET BROCKETT ELEMENTARY
ARLINGTON, TX
STAGEWORX
JOHANESSBURG
GEORGE C BINGHAM MIDDLE SCHOOL
INDEPENDENCE, MO
JOHN F KENNEDY ELEMENTARY SCH
SPRING VALLEY, IL
PRESCOTT MILE HIGH SCHOOL
PRESCOTT, AZ
FOX ELEMENTARY SCHOOL
ARNOLD, MO
NORTH RALEIGH ARTS AND
RALEIGH, NC
MORRIS HILLS HIGH SCHOOL
ROCKAWAY, NJ
ST LOUIS CHURCH
WEBSTER, MA
ZANE BACHERT
NEW RINGGOLD, PA
LAURA ROMANI
SPOTSYLVANIA, VA
APPLAUSE THEATRE COMPANY
HOUSTON, TX
PHOENIX MIDDLE SCHOOL
DELAVAN, WI
STACY TALIANCICH
METAIRIE, LA
EDWARD MACKAY
AMHERST, NS CANADA
MONROE MIDDLE SCHOOL
TAMPA, FL
CARLISLE THEATRE KIDS CO
CARLISLE, PA
SOO THEATRE PROJECT, INC.
SAULT SAINT MARIE, MI
ROCKWELL WHEELER PTO
NEDROW, NY
Close
Different versions of the
same or similar story:
Other titles
you may like:
Other products you might be interested in:
Childsplay
Scenes and monologues come from such plays and films as The Diary of Anne Frank, Brighton Beach Memoirs, The Secret Garden and most appropriately, from writings by children themselves.
Listen to a clip of every song from the show
Click on a song title to play that sound clip. Click again to pause, or simply click another title to switch songs.
Can't hear the song samples? Click here for a different song format.
Hear what directors and critics are saying:
My favorite because it appealed to all ages
Big Bad Musical was PERFECT for my smaller cast this past fall. Once all of the characters enter onto the stage, they stay there, creating less traffic backstage (less of a headache for me as the director). Plus the audience gets to decide the fate of the wolf! Mary Carpenter, Pinnacle Charter School, Federal Heights, CO
I love Big Bad Musical! It was so funny that we had audience members actually laughing so hard and we had to pause to allow for comedic breaks! The kids loved the new spin on their favorite fairytale characters Sarah Willis, Valley Youth Theatre, London Mills, IL
Big Bad Musical rocks! The variety of music styles combined with a book which is smart and clever enough to entertain high school students made our first production a huge hit with the kids and the audience. Give us more like that — with the emphasis on being clever enough for high schoolers. Mary Kinley, Cheney Technical High School, Manchester, CT