CAST: 4M, 7F, plus 5 that can be either, optional extras
SET: Simple exterior set
TIME: About 45 minutes

Script: $6.00 DVD of amateur performance: $10.00


ROYALTY:
$40 First Performance
$40 Each Additional Performance

Based on the popular 13th century legend of St. Francis and the wolf of Gubbio, this easy-to-stage comedy is loaded with outrageous puns, slapstick humor and quirky characters. The townsfolk of Gubbio are howling mad when a lone wolf stalks their medieval village. The cranky canine's siege unleashes havoc, for the entire population is afraid to move about the town conducting their daily business. They face the horrifying prospect of becoming poor, hungry and even stinky since they fear drawing water from the town well to bathe. Unable to make grain, Grindella the miller is stuck between a rock and a hard place, and without flour, Pandarolla the baker can only loaf around. Read more...
Additional products available:
DVD of amateur performance: $10.00

Production Photos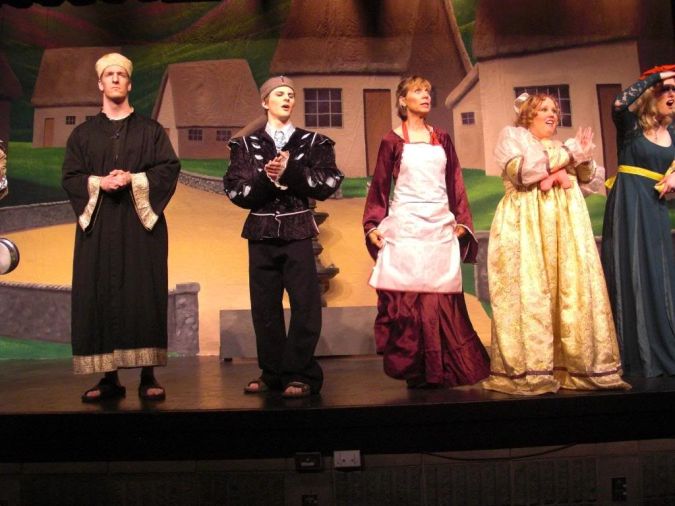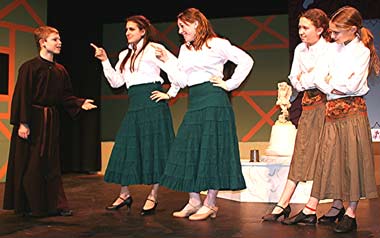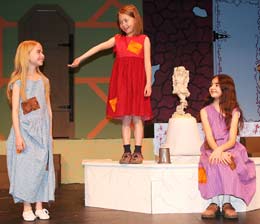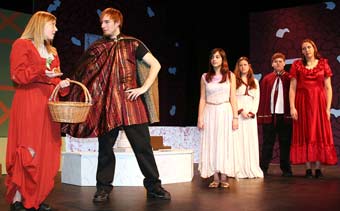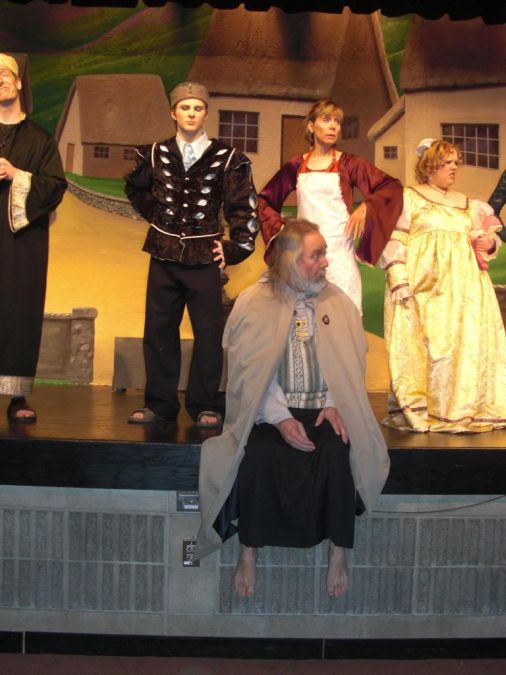 Production Slide Shows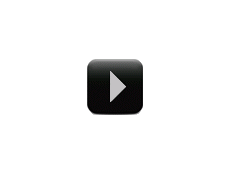 Use this script sample — including the cast list, production notes and several pages of the actual script — to help you select your next show. It is open in a new browser tab or window. To open it again, please click here.
Close
ALEKSANDRA MACIUK
COQUITLAM, BC CANADA
OAK ARBOR CHURCH SCHOOL
ROCHESTER, MI
MICHELLE DEUBELL
LOVELAND, OH
ST MONICA SCHOOL
SAN FRANCISCO, CA
SCREEN PORCH PRODUCTIONS INC
OUTING, MN
CHICAGO PARK SCHOOL
GRASS VALLEY, CA
VOLCANO SCHL OF ARTS & SCIENCE
VOLCANO, HI
ST JAMES CATHOLIC ELEM SCHOOL
WASHINGTON, IA
OPEN HOUSE THEATRE
NEW ATHENS, IL
PARKCENTER CHURCH
BOISE, ID
MARY OF LOURDES MIDDLE SCHOOL
LITTLE FALLS, MN
BENTONVILLE HIGH SCHOOL
BENTONVILLE, AR
GUARDIAN ANGEL CATHOLIC SCH
CLEARWATER, FL
LANDSDOWNE HIGH SCHOOL
BALTIMORE, MD
SUPERIOR COLLEGIATE AND
THUNDER BAY, ON, CANADA
ST LUCIE CMMTY THEATRE
FORT PIERCE, FL
BRIGHTON ACADEMY
GRANTS PASS, OR
WHITE DOVE FELLOWSHIP
HARVEY, LA
STS. PETER & PAUL SCHOOL
SAN FRANCISCO, CA
MESABI/RANGE CMNTY & TECH COLL
VIRGINIA, MN
BELLE CHASSE ACADEMY
BELLE CHASSE, LA
CALVARY BAPTIST CHURCH
BISHOP, CA
PLYMOUTH CMNTY ARTS COUNCIL
PLYMOUTH, MI
LEAN ELEMENTARY SCHOOL
WARREN, MI
BISHOP JOHN CARROLL SCHOOL
OKLAHOMA CITY, OK
CORAM DEO ACADEMY
FLOWER MOUND, TX
MODOC HIGH SCHOOL
ALTURAS, CA
MOTHER OF SORROWS SCHOOL
MURRYSVILLE, PA
TRAVERSE CITY WEST HIGH SCHOOL
TRAVERSE CITY, MI
SEVEN HILLS MIDDLE SCHOOL
CINCINNATI, OH
PORLOCK FIRST SCHOOL SOMERSET
PORLOCK, ENGLAND
GOOD SHEPHERD CATHOLIC SCHOOL
WOONSOCKET, RI
SAINTS PETER AND PAUL CHURCH
GRAND RAPIDS, MI
BEACONS FIELD MIDDLE SCHOOL
SAINT JOHN, NB, CANADA
STUDIO PLAYERS, INC.
MONTCLAIR, NJ
WHITE COUNTY HIGH SCHOOL
SPARTA, TN
THE MARSHALL SCHOOL
DULUTH, MN
OUR LADY OF LOURDES
COLUMBUS, GA
Close
Other titles
you may like:
Other products you might be interested in:
On With the Show!
This straight-forward guide — which is really three books in one — gives you the tools to work more effectively and efficiently toward the final production.