Book by Tim Kelly
Music by Gerald Castle
Lyrics by Michael Vigilant
Laughter is contagious in this tune-filled romp through the wackiest hospital around, Bedside Manor! The silly staff and comical patients are bound to leave your audience almost dying with laughter. Wacky gypsies sing and dance in their own delightful song. A lovable Skid Row Man croons about his life. Dr. Fred tunefully tells about his longing to be the hospital's head honcho. Besides all of this madness, Dr. Huggems may be heading back to his job at the car wash if he can't stop passing out when he sees blood. Read more...
Additional products available:
Director's book: $20.00
Piano score: $25.00
Vocal score: $8.00
Production-rehearsal CD set: $65.00
CD sampler L: $4.00
DVD of amateur performance: $10.00
Orchestral Parts [Bass, Percussion]: $6.00

Production Photos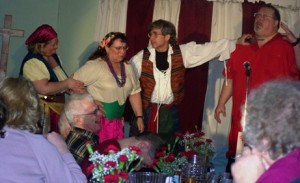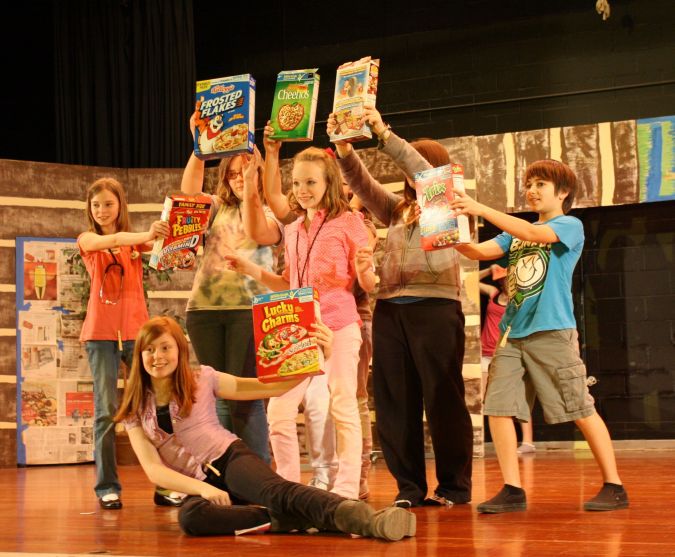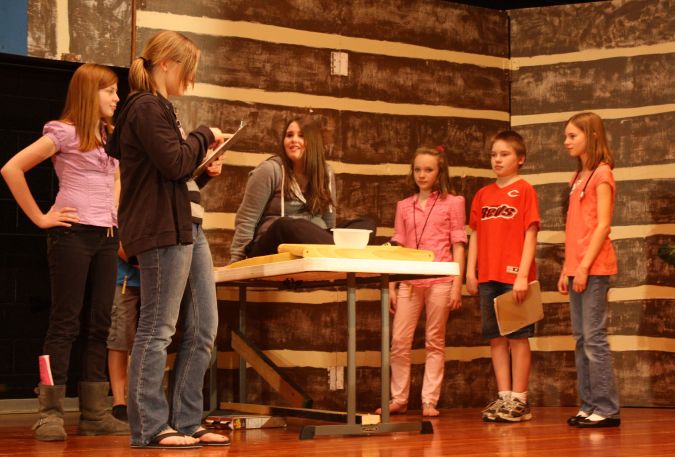 Use this script sample — including the cast list, production notes and several pages of the actual script — to help you select your next show. It is open in a new browser tab or window. To open it again, please click here.
Close
HOLY TRINITY SCHOOL
ST ANN, MO
CONRAD WEISER MIDDLE SCHOOL
ROBESONIA, PA
BOGHT HILLS ELEM SCHOOL
COHOES, NY
HIGHLAND SCHOOL DISTRICT
HIGHLAND, WI
CLARKSTON VILLAGE PLAYERS
CLARKSTON, MI
ELI TERRY JR MIDDLE SCHOOL
TERRYVILLE, CT
ROTHSAY HIGH SCHOOL
ROTHSAY, MN
TREMONT CONSOLIDATED SCHOOL
BASS HARBOR, ME
MARION C. EARLY HIGH SCHOOL
MORRISVILLE, MO
RIDGEWOOD HIGH SCHOOL
NEW PORT RICHEY, FL
COLON ELEMENTARY SCHOOL
COLON, MI
TURKEY RUN HIGH SCHOOL
MARSHALL, IN
ST MATTHEWS SCHOOL
EDISON, NJ
SETON CATHOLIC SCHOOL
FARLEY, IA
FRIENDSHIP SAFEHAVEN INC
MILLINGTON, TN
RUTLAND MIDDLE SCHOOL
MACON, GA
LEXINGTON MIDDLE SCHOOL
LEXINGTON, TN
BETHANY UNITED CHURCH
HALIFAX, NS, CANADA
FORT EDWARD ELEMENTARY SCHOOL
FORT EDWARD, NY
SOUTHERN MISS SCHOOL OF MUSIC
HATTIESBURG, MS
ST TERESA SCHOOL
PAWTUCKET, RI
SHILOH SCHOOL
HUME, IL
HLV COMMUNITY SCHOOL
VICTOR, IA
MATTOON MIDDLE SCHOOL
MATTOON, IL
HARRISON MIDDLE SCHOOL
YARMOUTH, ME
KEYSTONE SCHOOL
SAN ANTONIO, TX
PARKLAND COMPOSITE HIGH SCHOOL
EDSON, AB, CANADA
WINDY RIDGE K-8 SCHOOL
ORLANDO, FL
ALL SAINTS CATHOLIC SCHOOL
ROSSFORD, OH
CLINTON COMMUNITY SCHOOLS
CLINTON, IA
MANVILLE HIGH SCHOOL
MANVILLE, NJ
MILLBURY JUNIOR/SENIOR HIGH
MILLBURY, MA
KIT AND KABOODLE PROD
SUFFIELD, CT
COZAD HIGH SCHOOL
COZAD, NE
HARMONY HALL REGIONAL CENTER
FORT WASHINGTON, MD
ST LAURENCE CATHOLIC SCHOOL
SUGAR LAND, TX
PEQUANNOCK TWNSHP PUBLIC SCH
POMPON PLAINS, NJ
FT SUMNER HIGH SCHOOL
FORT SUMNER, NM
CAROL MATTHEWS
CAPE MAY, NJ
LODI MIDDLE SCHOOL
LODI, CA
Close
Different versions of the
same or similar story:
Other titles
you may like:
Other products you might be interested in:
Scene Design
The author gives many tips that will save materials and hours of work: choosing among different kinds of sets, constructing flats, making a realistic model, working with colors and much more.
Listen to a clip of every song from the show
Click on a song title to play that sound clip. Click again to pause, or simply click another title to switch songs.
Can't hear the song samples? Click here for a different song format.