Book adapted by Rebecca Ryland
Music and lyrics by Bill Francoeur

Come share the magic of this wonderful musical adaptation of everyone's favorite Christmas classic! Bill Francoeur's original music beautifully accompanies this uplifting retelling, enriched with ample female roles. "Bah, Humbug!" Ebenezer sings, dooming himself to visits from three Christmas spirits. With the first ghost, he sees his sister Fanny as they sing "One Last Christmas." Next, Scrooge is taken to the home of his employee, Beth Cratchit, where Tiny Tim sings "God Bless Us, Everyone." Finally, Scrooge watches as the entire town celebrates with "He's Dead and Buried!" Ebenezer's revelation that "Life Was Meant to Live" brings a heart-warming conclusion to Dickens' beloved tale. If desired, female roles can easily revert to traditional male roles.
Additional products available:
Director's book: $20.00
Piano score: $20.00
Vocal score: $8.00
Production-rehearsal CD set: $65.00
CD sampler S: $4.00

Video Clips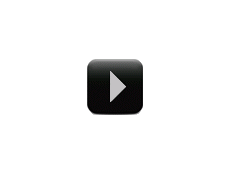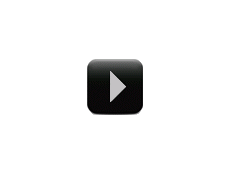 Use this script sample — including the cast list, production notes and several pages of the actual script — to help you select your next show. It is open in a new browser tab or window. To open it again, please click here.
Close
SAN RAMON COMMUNITY THEATRE
SAN RAMON, CA
WHITE COUNTY MIDDLE SCHOOL
SPARTA, TN
SHELBY COUNTY HIGH SCHOOL
SHELBYVILLE, KY
ALYSSA MILES
ENGLEWOOD, CO
CORNERSTONE PLAYHOUSE
SUSSEX, NJ
COLUMBIA STAGE SOCIETY
COLUMBIA, SC
ART CENTER THEATRE
HERNANDO, FL
VINEYARD ELEMENTARY SCHOOL
TEMPLETON, CA
LIMELIGHT TALENT
PETERSBURG, VA
PRINCE ARTHUR COMMUNITY SCHOOL
MOOSE JAW, SK CANADA
CEDAR SPRINGS THEATRE ASSOC
CEDAR SPRINGS, MI
INCARNATE WORD ACADEMY
HOUSTON, TX
BROOKSIDE INTERMEDIATE SCHOOL
FRIENDSWOOD, TX
LEGAL SCHOOL
LEGAL, AB CANADA
ALLARDT ELEMENTARY SCHOOL
ALLARDT, TN
NEW WASHINGTON MIDDLE HIGH SCH
NEW WASHINGTON, IN
PASADENA LITTLE THEATRE
PASADENA, TX
RILEY SCHOOL
GLEN COVE, ME
DON RIGGIO ELEMENTARY
STOCKTON, CA
ST MICHAEL'S SCHOOL
POWAY, CA
TINA WILLIS
FREDERICKSBURG, VA
CLARENVILLE MIDDLE SCHOOL
CLARENVILLE, NL, CANADA
LAKE LEHMAN HIGH SCHOOL
LEHMAN, PA
WEST WARWICK HIGH SCHOOL
WEST WARWICK, RI
RIDGEDALE PLAYERS
TROY, MI
DUTCHESS PARK SECONDARY
PRINCE GEORGE, BC, CANADA
BURNEY HIGH SCHOOL
BURNEY, CA
NORTHLAND BRDWY YOUTH THEATRE
HIBBING, MN
HILTON HEAD ISLAND MIDDLE SCH
HILTON HEAD ISLAND, SC
RUTHERFORD THEATRE COMPANY
RUTHERFORD, NJ
MCCONNELLSBURG SCHOOL
MC CONNELLSBURG, PA
STAR SCHOOL OF FINE ARTS
BAKERSFIELD, CA
ENCORE THEATRICAL ARTS
HAYMARK, VA
ST JOSEPH HIGH SCHOOL
HAMMONTON, NJ
ACCENT ON DANCE
WAUKESHA, WI
WARWICK MIDDLE SCHOOL
LITITZ, PA
GRACE COMMUNITY CHURCH
CHELMSFORD, MA
CHANEY HIGH SCHOOL
YOUNGSTOWN, OH
MUSKEGON CIVIC THEATRE
MUSKEGON, MI
PITMAN HIGH SCHOOL
TURLOCK, CA
FAIRMONT OPERA HOUSE
FAIRMONT, MN
VANESSA BEYERS
NASSAU BAY, TX
ACTORS & ARTISTS OF FAYETTE CO
SCOTTDALE, PA
YOUNG ACTORS STUDIO CHICAGO
LAKE ZURICH, IL
CARIB CHRISTIAN SCHOOL
AGUADILLA, PR
WILLIAM F DAVIDSON ELEMENTARY
SURREY, BC, CANADA
NOBLE HIGH SCHOOL
NOBLE, OK
CLINTON HIGH SCHOOL
CLINTON, TN
COUDERSPORT AREA SCHOOL DIST
COUDERSPORT, PA
GARFIELD ELEMENTARY SCHOOL
CLOVIS, CA
JORDAN JACKSON ELEMENTARY SCH
MANSFIELD, MA
ST. SCHOLASTICA CHURCH
WOODRIDGE, IL
Close
Different versions of the
same or similar story:
Other titles
you may like:
Listen to a clip of every song from the show
Click on a song title to play that sound clip. Click again to pause, or simply click another title to switch songs.
Can't hear the song samples? Click here for a different song format.
Hear what directors and critics are saying:
Well written, great music (I love Bill Francoeur), and lots of substantial characters.
A wonderful adaptation of the classic tale of Scrooge. The music is lively, fairly easy to learn, and the students love it!

Danny Hobson, Hellstern Middle School, Springdale, AR
Great musical and flexible cast for middle school students.
We did it with all children (age range 7 - 13). They did an absolutely fabulous job and it really put everyone in the Christmas spirit!