or... Get a Grip on Yourself

By Billy St. John
CAST: Flexible cast of 16 (roughly 6M, 10F), optional extras
SET: Simple area staging
TIME: About 60 minutes
Script: $6.00

ROYALTY:
$40 First Performance
$40 Each Additional Performance

Wrestling fans are thrilled when local boy Wynn Fairly wins the regional tournament and is set to compete for the state title. Little do they know that Wynn's opponent, Rowdy Ruthless, has an unscrupulous, greedy manager, Tara Boneaparte. She'll stop at nothing to ensure her wrestler's victory! Tara's plan is to have Rowdy's seductive sister, Evileen, entice Wynn so that he falls head over heels for her (figuratively speaking, of course!) and loses his focus on the big match. Tara's plan gets knocked for a loop when Wynn meets and falls in love with Doe Ramey, a jingle singer at Cityville's all-girl radio station. In desperation, Tara and her crooked cohorts kidnap the innocent Doe. To save her, Wynn must lose the championship! Read more...
Additional products available:

Video Clips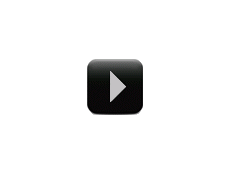 Use this script sample — including the cast list, production notes and several pages of the actual script — to help you select your next show. It is open in a new browser tab or window. To open it again, please click here.
Close
KENASTON CMNTY DINNER THEATRE
KENASTON, SK CANADA
RIVERSIDE CHRISTIAN SCHOOL
YAKIMA, WA
ALLEN COUNTY COMMUNITY COLLEGE
IOLA, KS
WICHITA CO ARTS ALLIANCE
LEOTI, KS
PRAIRIE HEIGHTS HIGH SCHOOL
LAGRANGE, IN
GREYBULL ARTS COUNCIL
GREYBULL, WY
HOPE LUTHERAN SCHOOL
SHAWNEE, KS
PULASKI HIGH SCHOOL
PULASKI, WI
SOUTHWEST FRIENDS OF THE ARTS
HUGOTON, KS
WIN-E-MAC SCHOOL
ERSKINE, MN
CONSORT SCHOOL
CONSORT, AB, CANADA
OAKLEY HIGH SCHOOL
OAKLEY, KS
HOLY FAMILY CATHOLIC CHURCH
LINDSAY, NE
SACRED HEART SCHOOL
RICH FOUNTAIN, MO
DOUBLE R PRIVATE SCHOOL
CHULUOTA, FL
GARBER COMMUNITY THEATRE
ENID, OK
GARDEN COUNTY HIGH SCHOOL
OSHKOSH, NE
MARIES R-1 SCHOOL
VIENNA, MO
KAYCEE SCHOOL
KAYCEE, WY
ST PAUL LUTHERAN CHURCH
PICAYUNE, MS
EVANGELICAL FREE CHURCH OF
HERSHEY, PA
D'EVELYN JR/SR HIGH SCHOOL
DENVER, CO
WHEATLAND MIDDLE SCHOOL
WHEATLAND, WY
POLK MIDDLE SCHOOL
ALBUQUERQUE, NM
KETCHUM HIGH SCHOOL
KETCHUM, OK
LIBERTY HIGH SCHOOL
GLEN DANIEL, WV
BICKLETON SD #203/HS
BICKLETON, WA
CURRY HIGH SCHOOL
JASPER, AL
Close
Other titles
you may like:
Other products you might be interested in:
Melodrama: Beyond the Boos and Hisses
The professional actors on this instructional video will demonstrate for both director and actors all the exclusive aspects that make melodrama a unique form of theatre.