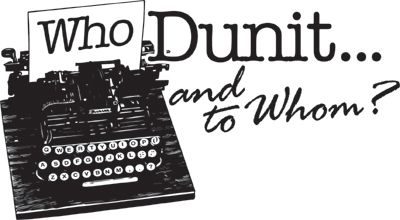 A play within a play within a... in two acts

By Robert Frankel
CAST: Flexible cast of 19 (6M, 9F, plus 4 roles that can be either)
SET: Simple interior set
TIME: About 90 minutes

Script: $7.00 Director's book: $20.00


ROYALTY:
$60 First Performance
$50 Each Additional Performance

Looking for the "Whodunit" to end all "Whodunits"? Then look no further!This hilarious spoof of the classic "gumshoe story" has more twists than a loop of licorice. Henpecked paint salesman Harold Finnegan is trying to pound out his umpteenth third-rate detective story on his typewriter. As he writes, we see the actions played out by actors on stage. And as he corrects his writing, we see the actors forced to revise their actions! Harold's story introduces us to the beautiful Russian painter nicknamed Anytime, and our hero, Detective Grip. As the Russian spins her tale, she faints, and when the "pizza guy" shows up, he believes that Grip has killed her, though he does pause long enough to accept a generous tip. Read more...
Additional products available:
Director's book: $20.00

Production Photos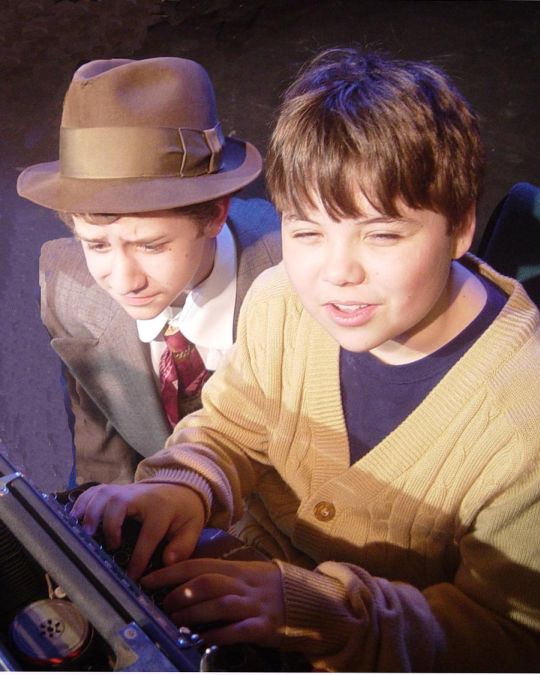 Production Slide Shows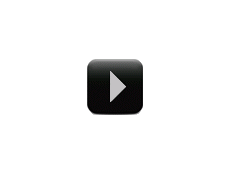 Video Clips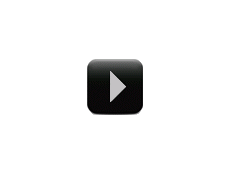 Use this script sample — including the cast list, production notes and several pages of the actual script — to help you select your next show. It is open in a new browser tab or window. To open it again, please click here.
Close
AMERICAN LEADERSHIP ACADEMY
QUEEN CREEK, AZ
FREEBURG HIGH SCHOOL
FREEBURG, IL
GRENFELL HIGH SCHOOL
GRENFELL, SK CANADA
SARASOTA CHRISTIAN SCHOOL
SARASOTA, FL
MORLEY STANWOOD HIGH SCHOOL
MORLEY, MI
IPSWICH SCHOOL
IPSWICH, SUFFOLK ENGLAND, UK
PARKERS PRAIRIE PUBLIC SCHOOL
PARKERS PRAIRIE, MN
CARTERVILLE HIGH SCHOOL
CARTERVILLE, IL
ROCK HILLS HIGH SCHOOL
MANKATO, KS
SOUTH DECATUR JR/SR HIGH SCHL
GREENSBURG, IN
CENTRAL CATHOLIC HIGH SCHOOL
LAFAYETTE, IN
CORN BIBLE ACADEMY
CORN, OK
PIKEVILLE HIGH SCHOOL
PIKEVILLE, KY
UNIVERSITY OF DENVER
DENVER, CO
CORWITH-WESLEY MS/HS
CORWITH, IA
BLANCHESTER HIGH SCHOOL
BLANCHESTER, OH
AUBURN MIDDLE SCHOOL
AUBURN, ME
TECHNICAL ED CNTR OF OSCEOLA
KISSIMMEE, FL
JOHN MUIR MIDDLE SCHOOL
BURBANK, CA
RIDGEVIEW HIGH SCHOOL
COLFAX, IL
MAPLE AVENUE MIDDLE SCHOOL
SARATOGA SPRINGS, NY
SANDIA HIGH SCHOOL
ALBUQUERQUE, NM
CAROLINE CO REC AND PARKS
DENTON, MD
FRANCISCAN ACADEMY
SYLVANIA, OH
HERREID HIGH SCHOOL
HERREID, SD
CHESTER HIGH SCHOOL
CHESTER, SC
LONG ISLAND SCH FOR THE GIFTED
HUNTINGTON STATION, NY
VALLEY HIGH SCHOOL
LAS VEGAS, NV
PRINCETON SCHOOL DIST/HS
PRINCETON, WI
MILFORD TOWNSHIP HIGH SCHOOL
MILFORD, IL
MADISON #1 MIDDLE SCHOOL
PHOENIX, AZ
TIGERT MIDDLE SCHOOL
SODA SPRINGS, ID
SALT LAKE LUTHERAN SCHOOL
SALT LAKE CITY, UT
SHAWNEE HEIGHTS USD #450
TECUMSEH, KS
BLESSED SACRAMENT SCHOOL
DENVER, CO
PARK MEADOWS BAPTIST CHURCH
WAXAHACHIE, TX
WOODBURY CENTRAL CMMTY SCHOOLS
MOVILLE, IA
HOUSTON FAMILY ARTS CENTER
HOUSTON, TX
WEST FARGO PARKS & RECREATION
WEST FARGO, ND
CITY ARTS DRAMA CENTER
GREENSBORO, NC
FLORIDA STATE UNIVERSITY
TALLAHASSEE, FL
COBOURG DCI EAST HIGH SCHOOL
COBOURG, ON, CANADA
GREENVILLE CHRISTIAN SCHOOL
GREENVILLE, MS
BLAIR OAKS R-II SCH DISTRICT
JEFFERSON CITY, MO
PERRY COUNTY HIGH SCHOOL
LINDEN, TN
UNITY SCHOOL DISTRICT
BALSAM LAKE, WI
Close
Other titles
you may like:
Other products you might be interested in:
Theatre Games and Beyond
With over 140 games, this book stimulates creativity in students of all ages. The games progress from Orientation and Trust to more advanced games that develop senses, coordination and spontaneity.