Adapted by Scott Davidson
CAST: 1M, 2F plus 2 that can be either (includes one child)
SET: Single unit set (exterior/interior)
TIME: About 60 minutes
Script: $6.00

ROYALTY:
$45 First Performance
$45 Each Additional Performance

The Velveteen Rabbit is the timeless tale of love and sacrifice as revealed through the story of a small stuffed rabbit given as a gift to a little boy. When Scott Davidson's sparkling adaptation premiered at the Serendipity Theatre Company in Los Angeles, the Los Angeles Times had this to say about it: "...a quality that sets it apart from many children's theatre experiences: a rare and welcome sweetness. The tale of a toy rabbit made real through a child's love is both entertaining and genuinely moving thanks to Scott Davidson's uncloying, graceful adaptation of Margery Williams' poignant children's classic... Read more...
Additional products available:

Production Photos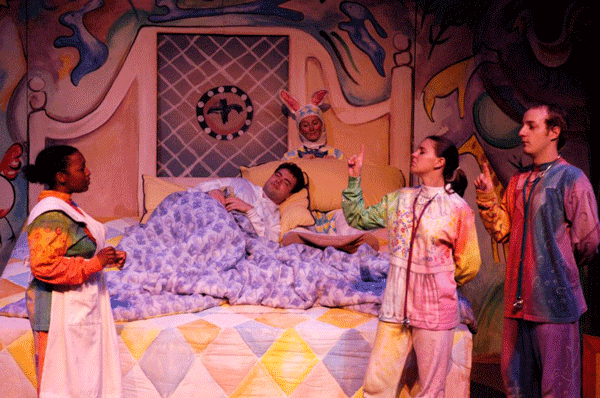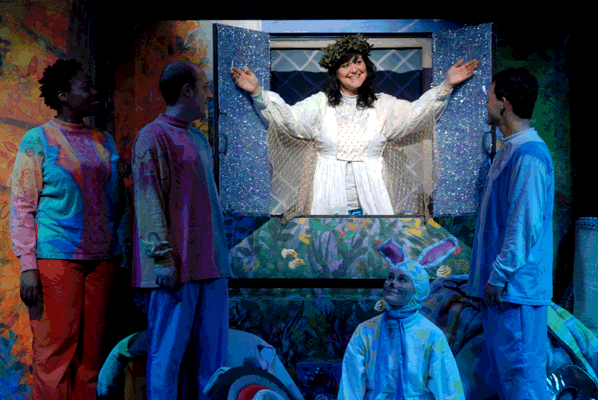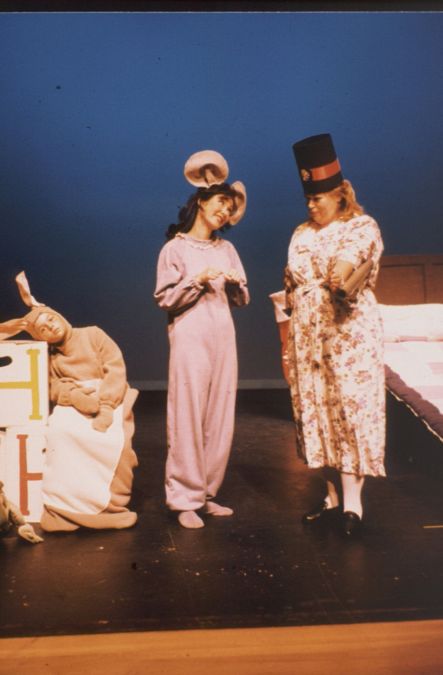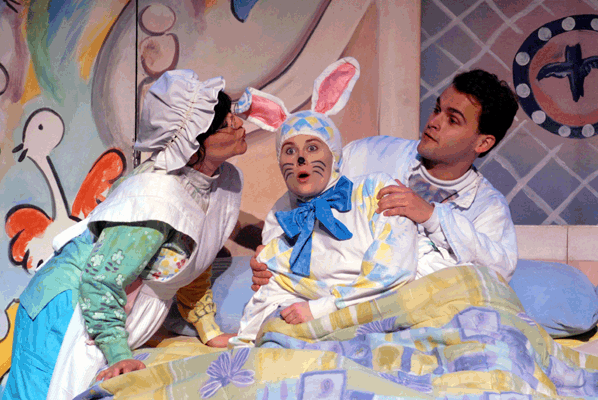 Use this script sample — including the cast list, production notes and several pages of the actual script — to help you select your next show. It is open in a new browser tab or window. To open it again, please click here.
Close
KIRK PLAYERS
MUNDELEIN, IL
UNIVERSITY OF ST THOMAS
HOUSTON, TX
ANDY WALTER
SPRING GLEN, NY
GEORGETOWN COMMUNITY THEATRE
GEORGETOWN, KY
SWEET PEA COTTAGE
SEATTLE, WA
NATL UNIV OF SINGAPORE/DEPT OF
SINGAPORE, SINGAPORE
TIMBER LAKE PLAYHOUSE
MT CARROLL, IL
SUDBURY THEATRE CENTRE
SUDBURY, ON, CANADA
GREENHORN VALLEY PLAYERS
RYE, CO
HANNIBAL SENIOR HIGH SCHOOL
HANNIBAL, MO
CAYUCOS ELEMENTARY SCHOOL
CAYUCOS, CA
MARYLAND ENSEMBLE THEATRE
FREDERICK, MD
GROVE COMMUNITY PLAYMAKERS
GROVE, OK
RIVERSIDE COMMUNITY PLAYERS
RIVERSIDE, CA
MERCY HIGH SCHOOL
BALTIMORE, MD
OFF BROADWAY THEATRICAL PROD
SASKATOON, SK, CANADA
CHILDRENS THEATRE OF CHARLOTTE
CHARLOTTE, NC
CITY OF KALAMAZOO
KALAMAZOO, MI
Close
Different versions of the
same or similar story:
Other titles
you may like:
Other products you might be interested in:
Group Improvisation
This book of games on team-building contains over 40 improv games for developing group chemistry. It helps heighten awareness, break the ice and increase concentration.
The Twelve Plays of Christmas
Here is a joyous pageant of plays by masters through the ages, including Dylan Thomas, Charles Dickens, Thornton Wilder, Langston Hughes and Hans Christian Andersen.