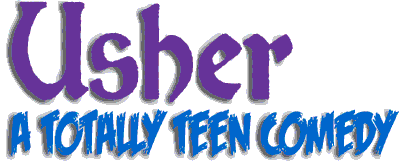 By Flip Kobler and Cindy Marcus
CAST: Flexible cast of 24
SET: One interior set
TIME: About 80 minutes

Script: $6.75 Director's book: $20.00


ROYALTY:
$55 First Performance
$45 Each Additional Performance

The works of Edgar Allan Poe are bone-chilling, dark, depressing — nevermore, quoth the raven! This skillful adaptation takes a grand mix of Poe's writing and characters and weaves them together into a teen-savvy comedy loosely based on "The Fall of the House of Usher" but with more laughs and a much brighter ending. After the bus breaks down on a dark and stormy night, a bunch of high school students on a field trip are forced to spend the night in the spooky house of Usher. But they're not alone! The spirits of Usher ancestors haunt the halls, cursed to stay trapped in the house forever, unless someone helps the last surviving Usher find the will to truly live life. Read more...
Additional products available:
Director's book: $20.00

Production Slide Shows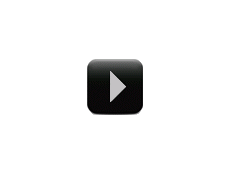 Video Clips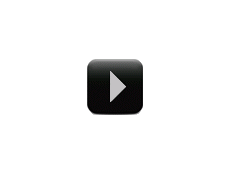 Use this script sample — including the cast list, production notes and several pages of the actual script — to help you select your next show. It is open in a new browser tab or window. To open it again, please click here.
Close
SHERADEE BENTIVOGLIO
MAPLE, ON CANADA
SPRINGFIELD TOWNSHIP MS
ORELAND, PA
HARDEE HIGH SCHOOL
WAUCHULA, FL
KING KEKAULIKE HIGH SCHOOL
PUKALANI, HI
BRIDGEWATER-RAYNHAM REG HS
BRIDGEWATER, MA
DEMOPOLIS HIGH SCHOOL
DEMOPOLIS, AL
HOLY TRINITY ACADEMY
DRAYTON VALLEY, AB CANADA
ARTS IN MOTION
DADE CITY, FL
LUTHER BURBANK HIGH SCHOOL
SACRAMENTO, CA
TRENTON CATHOLIC ACADEMY
HAMILTON, NJ
MCLOUGHLIN HIGH SCHOOL
MILTON FREEWATER, OR
H. E. BOURGOIN SCHOOL
BONNYVILLE, AB CANADA
GREEN MOUNTAIN HIGH SCHOOL
LAKEWOOD, CO
CAMPBELL MIDDLE SCHOOL
HOUSTON, TX
LUCERNE VALLEY JR/SR HIGH SCHL
LUCERNE VALLEY, CA
CANYON SPRINGS HIGH SCHOOL
MORENO VALLEY, CA
SOMIS SCHOOL DISTRICT
SOMIS, CA
WAGNER MIDDLE SCHOOL
WINTERPORT, ME
CEDAR RAPIDS PUBLIC SCHOOL
CEDAR RAPIDS, NE
LISA LAWRENCE
FRANKLINTON, NC
CENTERVILLE MIDDLE SCHOOL
LANCASTER, PA
STAPLES-MOTLEY HIGH SCHOOL
STAPLES, MN
PLEASANT HIGH SCHOOL
MARION, OH
BARREN COUNTY HIGH SCHOOL
GLASGOW, KY
GARRETT MIDDLE SCHOOL
GARRETT, IN
SACRED HEART ACADEMY
TAMPA, FL
ALCOA HIGH SCHOOL
ALCOA, TN
STRAUGHN HIGH SCHOOL
ANDALUSIA, AL
SELVIDGE MIDDLE SCHOOL
BALLWIN, MO
SAVANNAH MIDDLE SCHOOL
SAVANNAH, MO
LAKESIDE MIDDLE SCHOOL
POMPTON LAKES, NJ
COTTON COUNTRY PLAYERS
BASTROP, LA
ST AUGUSTINE FINE ARTS SCHOOL
CALGARY, AB, CANADA
KINGS PARK CENTRAL SCHOOL DIST
KINGS PARK, NY
VALLEY VIEW HIGH SCHOOL
ARCHBALD, PA
LECANTO MIDDLE SCHOOL
LECANTO, FL
CORYDON CENTRAL HS
CORYDON, IN
RHEA COUNTY HIGH SCHOOL
EVENSVILLE, TN
LAREDO MIDDLE SCHOOL
AURORA, CO
EAST SYRACUSE-MINOA CENTRAL
EAST SYRACUSE, NY
THE STAGE DOOR INC
YUKON, OK
WAGONER MIDDLE SCHOOL
WAGONER, OK
PAU-WA-LU MIDDLE SCHOOL
GARDNERVILLE, NV
TIMBERLAKE HIGH SCHOOL
SPIRIT LAKE, ID
Close
Other titles
you may like:
Other products you might be interested in:
The Drama Teacher's Survival Guide
Written specifically for the middle school or high school drama director, this book is about how one person can run a successful extracurricular drama program.
Will Power
Actors need never again be confused about where to begin when developing a Shakespearean role! Clear stepping stones have been laid out before them... by Shakespeare himself!
Hear what directors and critics are saying:
I loved the Poe references and innuendos!
Clever teen farce....

Michael Pulliam, Maui News, Maui, HI
My middle school students have loved Usher: A Totally Teen Comedy! They've gone out of their way to research the Poe references, and they are asking their teachers to assign E. A. Poe works in reading classes. The script allows for students of all acting levels to have parts that are appropriate for them. It's a delightful directing experience, too! Rebecca Rush, Northwood School, Northwood, NH
I loved the subtle (and not) references to Poe/his works. It was a joy to see my cast figure things out along the way!