Adapted by Dave Barton and Matt Bond
Drawing on the beloved novel by Mark Twain, Dave Barton and Matt Bond have brought a fresh simplicity to the well-known story of Tom Sawyer, his friends and the adults in their lives. All the famous adventures are included, climaxing with the life-or-death battle with Injun Joe in the cave. Eight musical numbers, including the show-stopping "Paintin' the Fence," advance the plot and are vastly entertaining. The script comes with extensive and helpful production notes, including casting hints, property list, set description and costume plot; plus concise character descriptions.
Additional products available:
Director's book: $20.00
Piano score: $25.00
Vocal score: $8.00
Production-rehearsal CD set: $65.00
CD sampler E: $4.00
DVD of amateur performance: $10.00
Orchestral Parts [Clarinet I & II, Flute I & II, Trumpet I & II/percucussion, Trombone, String bass]: $6.00

Production Photos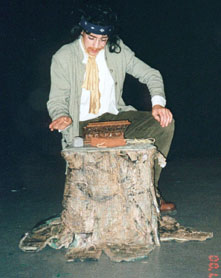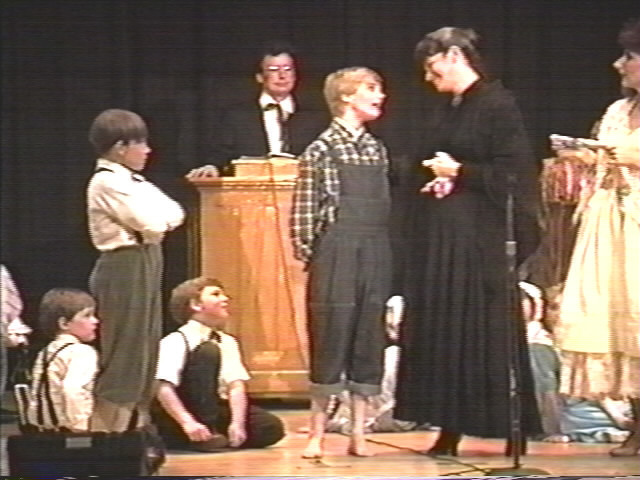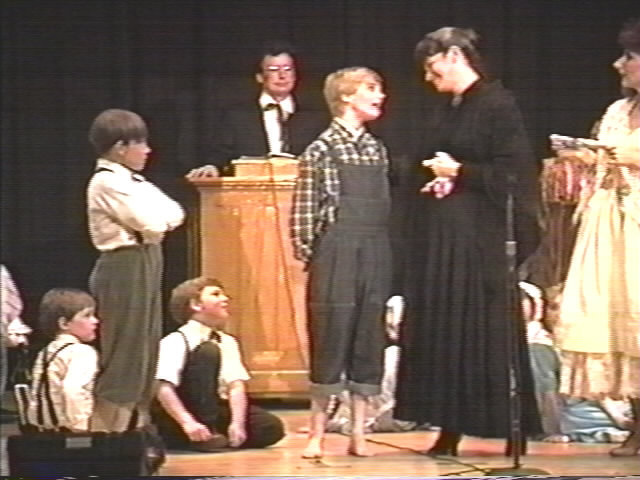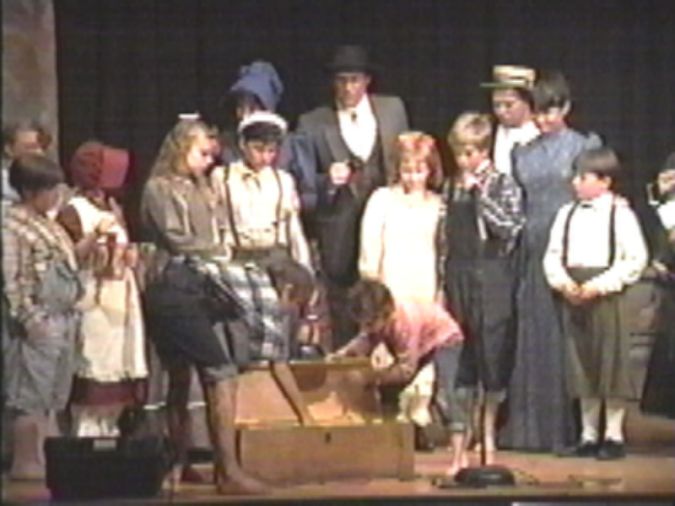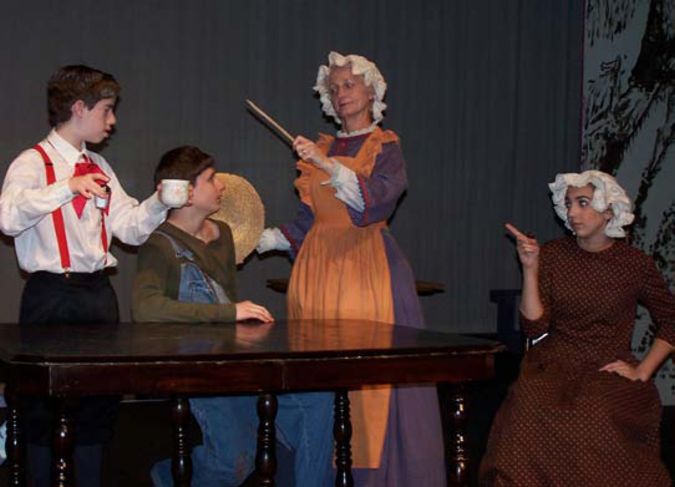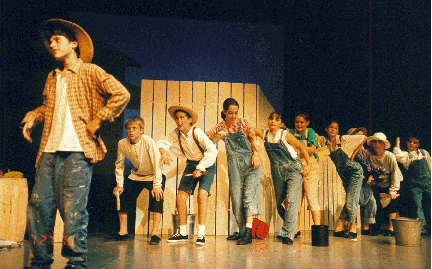 Use this script sample — including the cast list, production notes and several pages of the actual script — to help you select your next show. It is open in a new browser tab or window. To open it again, please click here.
Close
WOODLANDS CHRISTIAN ACADEMY
CONROE, TX
HERITAGE INTERMEDIATE SCHOOL
FONTANA, CA
CAMPBELL CHRISTIAN SCHOOL
CAMPBELL, CA
PINE TREE PLAYHOUSE
WINNSBORO, SC
NORTH FRONTENAC LITTLE THEATRE
SHARBOT LAKE, ON CANADA
MAPLETON JR HIGH
MAPLETON, UT
HARTLAND PLAYERS
HARTLAND, MI
RIVER BEND MIDDLE SCHOOL
CLAREMONT, NC
ST ANDREWS SCHOOL
NEWTOWN, PA
SAND RIDGE JUNIOR HIGH SCHOOL
ROY, UT
WILSON MIDDLE SCHOOL
FISHERSVILLE, VA
CREDO ARTS SERVITE HS
ANAHEIM, CA
ROCKY MOUNTAIN MIDDLE SCHOOL
IDAHO FALLS, ID
HAMILTON ELEMENTARY SCHOOL
HAMILTON, AL
ST ANSELM ABBEY SCHOOL
WASHINGTON, DC
AMERICAN FALLS LITTLE THEATRE
AMERICAN FALLS, ID
STEEL BEAM THEATRE
ST CHARLES, IL
LYME SCHOOL
LYME, NH
MARCELLUS DRIVER MIDDLE SCHOOL
MARCELLUS, NY
IMMACULATE CONCEPTION SCHOOL
UNION, MO
CHELSEA ACADEMY
FRONT ROYAL, VA
MARYMOUNT INTERNATIONAL SCHOOL
NEUILLY SUR SEINE, FR, FRANCE
FORBES MIDDLE SCHOOL
GEORGETOWN, TX
ADAMS MIDDLE SCHOOL
BRENTWOOD, CA
STAFFORD HIGH SCHOOL
STAFFORD SPRINGS, CT
WATERFORD ELEMENTARY SCHOOL
WATERFORD, VA
ETIWANDA INTERMEDIATE SCHOOL
ETIWANDA, CA
PACT CHARTER SCHOOL
RAMSEY, MN
GANDATSETIAGON PUBLIC SCHOOL
PICKERING, ON, CANADA
CONWAY CHRISTIAN HIGH SCHOOL
CONWAY, AR
WILLOW SPRINGS THEATRE GUILD
WILLOW SPRINGS, MO
STARMOUNT HIGH SCHOOL
BOONVILLE, NC
FRIENDS ACADEMY
NORTH DARTMOUTH, MA
DR VICKI WHEELER
TRENTON, MO
VERMONT CHILDREN'S THEATRE
LYNDONVILLE, VT
COMPANY OF FRIENDS PRODUCTIONS
SHARPSBURG, GA
ST ANDREW'S PLAYERS
ARLINGTON, VA
FILLMORE CENTRAL SCHOOL
FILLMORE, NY
OUR LADY OF GRACE CATH ACADEMY
EAST MOLINE, IL
STILLWATER CHILDREN'S THEATRE
STILLWATER, OK
AUGUSTA PREP DAY SCHOOL
MARTINEZ, GA
PERFORMING ARTS ACADEMY
GALESBURG, IL
Close
Different versions of the
same or similar story:
Other titles
you may like:
Listen to a clip of every song from the show
Click on a song title to play that sound clip. Click again to pause, or simply click another title to switch songs.
Can't hear the song samples? Click here for a different song format.