A Wild and Wacky Version of the Classic Story

Book by James DeVita
Music and lyrics by Bill Francoeur
Take a wildly entertaining trip through Alice's looking glass to the beat of a hip-hopping soundtrack by Bill Francoeur. This silly adaptation of Lewis Carroll's Through the Looking Glass depicts the coming-of-age story with fun twists and music audiences of all ages will adore. You'll recognize some of your favorite characters of Wonderland and meet dozens of new ones along Alice's journey. As a pawn from the second square of the chessboard, Alice must travel to the eighth square to accomplish her goal of becoming a queen. Each step of her passage brings her face to face with new characters and adventures as well as celebrations when she achieves each aspiration. Read more...
Additional products available:
Director's book: $20.00
Piano score: $20.00
Vocal score: $8.00
Production-rehearsal CD set: $65.00
CD sampler V: $4.00
DVD of amateur performance: $10.00

Production Photos
Production Slide Shows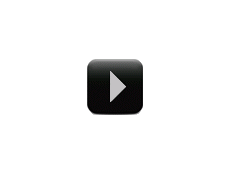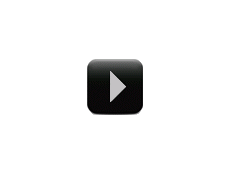 Use this script sample — including the cast list, production notes and several pages of the actual script — to help you select your next show. It is open in a new browser tab or window. To open it again, please click here.
Close
WINDSOR RECREATION CENTER
WINDSOR, CT
UPPER PERKIOMEN VALLEY LIBRARY
RED HILL, PA
KATIE DORAN
FREDERICTON, NB CANADA
LANGDON SCHOOL
LANGDON, AB CANADA
HOLY CROSS SCHOOL
LASALLE, ON CANADA
CELINA MIDDLE SCHOOL
CELINA, TX
GATEWAY ACAD FOR PERF ARTS
RICHMOND, BC CANADA
ST PAULS EPISCOPAL SCHOOL
NEW ORLEANS, LA
CAL YOUNG MIDDLE SCHOOL
EUGENE, OR
HARRISON SCHOOL DISTRICT
WONDER LAKE, IL
POWHATAN SCHOOL
BOYCE, VA
HAPPY VALLEY SCHOOL
SANTA CRUZ, CA
BIG HORN COUNTY SD #2 (LMS)
LOVELL, WY
LITTLE COMPTON CMNTY CENTER
LITTLE COMPTON, RI
PARKER CORE KNOWLEDGE CHARTER
PARKER, CO
WINANS ACADEMY OF PERF ARTS
DETROIT, MI
ALISON RIDDIFORD
BRISTOL ENGLAND
HOLLAND TOWNSHIP SCHOOL
MILFORD, NJ
SPRING INTO MOTION
SPRING GREEN, WI
UNIVERSITY OF REGINA
REGINA, SK CANADA
GOLDEN WINGS THEATRE CO
LANGHORNE, PA
CEDAR RIVER MONTESSORI SCHOOL
RENTON, WA
WINSTON MIDDLE SCHOOL
WINSTON, OR
WINSTON MIDDLE SCHOOL
WINSTON, OR
DR GORDON HIGGINS JR HIGH SCH
CALGARY, AB, CANADA
HAGERSVILLE SECONDARY SCHOOL
HAGERSVILLE, ON CANADA
ST CECILIA CATHOLIC SCHOOL
ERLANGER, KY
CALIFORNIA TEACHING FELLOW
FRESNO, CA
MATER CHRISTI SCHOOL
ALBANY, NY
WINCHESTER ACADEMY
WINCHESTER, VA
GRAND VIEW PUBLIC SCHOOL
SAULT STE MARIE, ON, CANADA
HULSTROM OPTIONS SCHOOL
NORTHGLENN, CO
GEORGETOWN K-8 SCHOOL
SAVANNAH, GA
ABILITY SCHOOL
ENGLEWOOD, NJ
THE FAIRLAWN NEIGHBOURHOOD CTR
TORONTO, ON, CANADA
HOLY FAMILY MIDDLE SCHOOL
ELMIRA, NY
MARVA THEATRE PERF ARTS CNTR
POCOMOKE CITY, MD
GOTTA DANCE! GOTTA SING! THTRE
LITTLETON, CO
HOUSTON FAMILY ARTS CENTER
HOUSTON, TX
NORTHERN POTTER HIGH SCHOOL
ULYSSES, PA
CHRIST THE KING CATHOLIC SCHL
EVANSVILLE, IN
CANE BAY HIGH SCHOOL
SUMMERVILLE, SC
HICKMAN HIGH SCHOOL
COLUMBIA, MO
FIRST BAPTIST CHURCH SCHOOL
SHREVEPORT, LA
E.W. PRATT HIGH SCHOOL
HIGH PRAIRIE, AB, CANADA
HEDGEROW THEATRE
ROSE VALLEY, PA
HUNTINGTON PLAYHOUSE
LAKEWOOD, OH
RISING STARS PRODUCTIONS
GOLDEN, CO
BISHOP MC GUINNESS HIGH SCHOOL
KERNERSVILLE, NC
ST ALOYSIUS SCHOOL
BATON ROUGE, LA
DUNDAS VALLEY MONTESSORI
DUNDAS, ON, CANADA
OPEN WINDOW SCHOOL
BELLEVUE, WA
Close
Different versions of the
same or similar story:
Other titles
you may like:
Other products you might be interested in:
Creative Drama Handbook
This is a basic step-by-step guide for conducting Creative Drama workshops, including over forty activities to assist a drama leader during the initial stages of developing the program.
Listen to a clip of every song from the show
Click on a song title to play that sound clip. Click again to pause, or simply click another title to switch songs.
Can't hear the song samples? Click here for a different song format.