Adapted from the novel by Frances Hodgson Burnett

By Tim Kelly
Music and lyrics by Bill Francoeur
Everyone will love this charming, upbeat adaptation of a literary classic. Mary Lennox ("Such A Difficult Child") is sent to live in England after her parents die in India. Misselthwaite Manor turns out to be a gloomy fortress. Her uncle is rarely home and his young son, Colin, never leaves his room, convinced he's an incurable invalid. Mary discovers a strange walled garden that has been locked up for years. With the gardener's apprentice, Dickon, a lad who can talk to the animals, Mary coaxes the garden back to life. The garden seems to have a wonderful, magical effect on all who come into it, allowing Mary to help restore Colin to health and a reunion with his father. Read more...
Additional products available:
Director's book: $20.00
Piano score: $25.00
Vocal score: $8.00
Production-rehearsal CD set: $65.00
CD sampler F: $4.00
Orchestral Parts [Bass, Percussion]: $6.00

Video Clips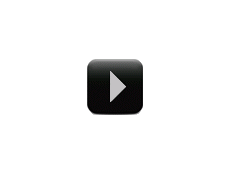 Use this script sample — including the cast list, production notes and several pages of the actual script — to help you select your next show. It is open in a new browser tab or window. To open it again, please click here.
Close
OAKWOOD SCHOOL
ANNANDALE, VA
RISING STARS YOUTH THEATRE
PONTIAC, MI
ALLAN SAUGSTAD
BOWEN ISLAND, BC CANADA
COUDERSPORT AREA JR/SR HS
COUDERSPORT, PA
SAINT ANDREWS SCHOOL
BOCA RATON, FL
SAN RAFAEL YOUNG PERF. THEATRE
SAN RAFAEL, CA
BROOKINGS HARBOR CMNTY THEATRE
BROOKINGS, OR
ST. PETERSBURG LITTLE THEATRE
SAINT PETERSBURG, FL
ST MARK CATHOLIC SCHOOL
HUNTERSVILLE, NC
PINEWOOD SCHOOL MIDDLE CAMPUS
LOS ALTOS, CA
MAGIC CURTAIN PRODUCTIONS
ORLANDO, FL
BEARDSTOWN GRAND OPERA HOUSE
BEARDSTOWN, IL
WEYAUWEGA - FREMONT SD
WEYAUWEGA, WI
LIZANNE SCHADER
BELLINGHAM, WA
RIVERFRONT THEATRE COMPANY
WINDSOR, ON CANADA
KATY VISUAL & PERFORMING ARTS
KATY, TX
CALGARY ACADEMY
CALGARY, AB, CANADA
IMMACULATE HEART OF MARY
SCARBOROUGH, ON, CANADA
SHILOH SCHOOL
HUME, IL
HINES MIDDLE SCHOOL
NEWPORT NEWS, VA
KIRBY HALL SCHOOL
AUSTIN, TX
OWASSO COMMUNITY THEATRE
OWASSO, OK
BULJAN MIDDLE SCHOOL
ROSEVILLE, CA
PREMIER ARTS
ELKHART, IN
ALTERNATIVE DRAMA HIGHLIGHTS
GELSENKIRCHEN, GERMANY
NYSMITH SCHOOL
HERNDON, VA
CAL YOUNG MIDDLE SCHOOL
EUGENE, OR
LEMOORE HIGH SCHOOL
LEMOORE, CA
STARCREATIONS THEATRE INC.
MANOMET, MA
DAKOTA STAGE LTD
BISMARCK, ND
ST MARK'S COMMUNITY THEATRE
SAINT PAUL, MN
BALLET LONG ISLAND
RONKONKOMA, NY
BAYVIEW COMMUNITY SCHOOL
MAHONE BAY, NS, CANADA
ST THERESA CATHOLIC SCHOOL
HONOLULU, HI
ARTS ACADEMY
ARCHDALE, NC
THEATRE WINTER HAVEN ACADEMY
WINTER HAVEN, FL
ERIE PLAYHOUSE
ERIE, PA
LITTLE FLOWER SCHOOL
SPRINGFIELD, IL
NAVIGATOR POINTE ACADEMY
WEST JORDAN, UT
PERFORMING ARTS CONNECTION
SUDBURY, MA
MELON PATCH PLAYERS
LEESBURG, FL
FRANKLINTON ELEMENTARY
FRANKLINTON, NC
ROOSEVELT HIGH SCHOOL
JOHNSTOWN, CO
THUNDER MOUNTAIN HIGH SCHOOL
JUNEAU, AK
DUTCHESS DAY SCHOOL
MILLBROOK, NY
ACADEMY OF PERFORMING ARTS
PRESCOTT, AZ
BLACK RIVER PUBLIC SCHOOL
HOLLAND, MI
COMMUNITY CHRISTIAN ACADEMY
LOWELL, MA
SOUTH CHARLESTON HIGH SCHOOL
SOUTH CHARLESTON, WV
ST JOHNS LUTHERAN SCHOOL
TWO RIVERS, WI
Close
Different versions of the
same or similar story:
Other titles
you may like:
Other products you might be interested in:
Listen to a clip of every song from the show
Click on a song title to play that sound clip. Click again to pause, or simply click another title to switch songs.
Can't hear the song samples? Click here for a different song format.
Hear what directors and critics are saying:
A well written classic for younger people. It is a familiar story with creative touches to make it new and exciting for the audience. The music by Bill Francoeur was simple yet fun and the students found themselves singing it a lot, especially Take a Flower to the Fair, a big group number ... a must-have for any musical show.
Songs were catchy and smart, and dialogue was sharp. It was suitable for middle schoolers without being silly or corny.
Great story, great songs and great characters.
A wonderful show, filled with challenges for the young actor, a classic story and fantastic music that's easy to learn (and that sticks in your head months later)!

Lizanne Schader, The Neighborhood Playhouse, Bellingham, WA