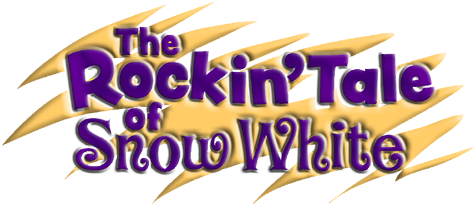 Book by Barbara Lennon
Music by Bill Francoeur
Lyrics by Bill Francoeur and Barbara Lennon
The tale of Snow White has never felt so fresh and new with this funny adaptation that will make even the most jaded among us laugh out loud! New characters and comedic twists come to life as a modern mom reads the Brothers Grimm tale to her restless children. In addition to the well-known cast of the kind princess, evil queen, multiple dwarves and the morally conflicted Huntsman, this musical introduces us to some fresh new faces such as rhyme-happy ladies-in-waiting and a stick-in-the-mud governmental representative out to ruin everyone's good time! Read more...
Additional products available:
Director's book: $17.50
Piano score: $20.00
Vocal score: $8.00
Production-rehearsal CD set: $65.00
CD sampler V: $4.00

Production Slide Shows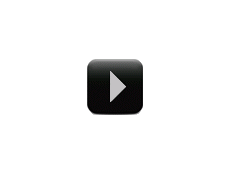 Video Clips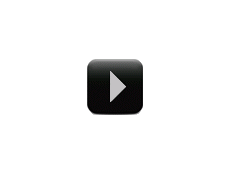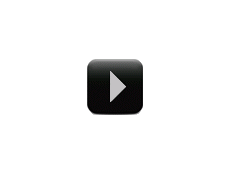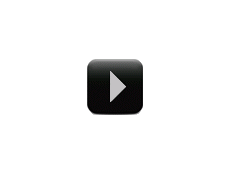 Use this script sample — including the cast list, production notes and several pages of the actual script — to help you select your next show. It is open in a new browser tab or window. To open it again, please click here.
Close
ARTISAN CENTER THEATER
HURST, TX
GIFT FOR YOUTH
BOISE, ID
MOUNT BARKER COMM COLLEGE
MOUNT BARKER, WA AUSTRALIA
KENMORE ELEMENTARY SCHOOL
KENMORE, WA
TRANSFIGURATION ACADEMY
BERGANFIELD, NJ
BEAR VALLEY ELEMENTARY SCHOOL
ANCHORAGE, AK
ST ALBAN ROE SCHOOL
WILDWOOD, MO
EPISCOPAL MIDDLE SCHOOL
BATON ROUGE, LA
SRI KL INTERNATIONAL SCHOOL
SELANGOR MALAYSIA
HULSTROM OPTIONS SCHOOL
NORTHGLENN, CO
ST. JUDE CATHOLIC SCHOOL
INGERSOLL, ON CANADA
BLESSED SACRAMENT SCHOOL
SYRACUSE, NY
HOLY NAME OF JESUS CATHOIC SCH
INDIALANTIC, FL
ILWACO MIDDLE HIGH SCHOOL
ILWACO, WA
BEV FACEY COMMUNITY H S
SHERWOOD PARK, AB CANADA
CONFEDERATION CENTRE OF ARTS
CHARLOTTETOWN, PE CANADA
FLORENCE SAWYER SCHOOL
BOLTON, MA
COLUMBIA STAGE SOCIETY
COLUMBIA, SC
MONTESSORI ACADEMY OF N TEXAS
SHERMAN, TX
ST JOHN FISHER SCHOOL
POINTE-CLAIRE, QC CANADA
REIDVILLE ELEMENTARY SCHOOL
REIDVILLE, SC
MARY, QUEEN OF HEAVEN SCHOOL
ERLANGER, KY
ALYSSA MILES
ENGLEWOOD, CO
ST ANTONINUS SCHOOL
CINCINNATI, OH
GOOD FOUNDATION ACADEMY
RIVERDALE, UT
ST. MARY'S SCHOOL
WAPPINGERS FALLS, NY
OUR LADY OF MERCY
MERCED, CA
NORTH SHORE ELEMENTARY SCHOOL
BIG BEAR LAKE, CA
ST FRANCIS COMMUNITY HIGH SCHL
SAINT FRANCIS, KS
WINDERMERE PREPARATORY SCHOOL
WINDERMERE, FL
MARPLE-NEWTOWN PLAYERS
SWARTHMORE, PA
TALCOTT ELEMENTARY SCHOOL
TALCOTT, WV
KUTZ ELEMENTARY SCHOOL
DOYLESTOWN, PA
MARGARET BRENT MIDDLE SCHOOL
HELEN, MD
DREW CENTRAL SCHOOLS
MONTICELLO, AR
TREMONT CONSOLIDATED SCHOOL
BASS HARBOR, ME
WHEATLAND ELEMENTARY SCHOOL
STRATHMORE, AB CANADA
`
FORT DODGE, IA
WATERS LANDING ELEMENTARY
GERMANTOWN, MD
TIFFANY SHANNON PRODUCTIONS
CHESTER, MD
LEO NICKERSON SCHOOL
ST. ALBERT, AB CANADA
WARMAN HIGH SCHOOL
WARMAN, SK CANADA
COAL CITY INTERMEDIATE SCHOOL
COAL CITY, IL
METTAWEE COMMUNITY SCHOOL
WEST PAWLET, VT
JOSEPH WILLIAMS
WEST KELOWNA, BC CANADA
PINNACLE CHARTER SCHOOL
FEDERAL HEIGHTS, CO
SAVANNAH CHILDREN'S THEATRE
SAVANNAH, GA
FLORIDA ACADEMY OF PERF ARTS
BRANDON, FL
ST JOSEPH SCHOOL
BALTIMORE, MD
CAROLE BEYL
ROODEPOORT, GAUTENG SOUTH AFRICA
WILLIAM P TATEM SCHOOL
COLLINGSWOOD, NJ
HILLS CHRISTIAN CMNTY SCHOOL
ADELAIDE, SA, AUSTRALIA
Close
Different versions of the
same or similar story:
Other titles
you may like:
Other products you might be interested in:
Staging Musicals for Young Performers
This step-by-step guidebook starts at the very beginning-selecting a musical, planning your rehearsal schedule, teaching theatrical basics and introducing your chosen musical to the group.
Listen to a clip of every song from the show
Click on a song title to play that sound clip. Click again to pause, or simply click another title to switch songs.
Can't hear the song samples? Click here for a different song format.
Hear what directors and critics are saying:
Last year my middle school drama students took on the challenge of reading The Rockin' Tale of Snow White. They loved the music and the book, and begged to have us consider actually putting on the show next year! It was a great classroom experience to demonstrate how characters come alive through the actors that portray them. Vickie Shurelds, Grand Lake Theatrix CTA, St. Marys, OH