CAST: Flexible cast of 12 (4M, 3F, plus 5 roles that can be either)
SET: Simple interior and exterior sets
TIME: About 45 minutes

Script: $6.00 Director's book: $17.50


ROYALTY:
$40 First Performance
$40 Each Additional Performance

Who's afraid of the big bad wolf? Not these little pigs in this fun and funny fractured fairy tale! After their homes are destroyed, Peg, the drama queen, and Alfalfa, who's a couple straws shy of a full haystack, are not at all happy, so they seek revenge against that big bad wolf, Gusto, who also happens to be a master of disguise though his snippety wife, Wendy, would disagree. After their intellectual brother Mason refuses to get involved because his house, complete with a new Jacuzzi mud bath, is just fine, the two little pigs decide to seek help elsewhere. Luckily, there are plenty of volunteers! Read more...
Additional products available:
Director's book: $17.50

Video Clips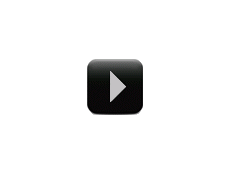 Use this script sample — including the cast list, production notes and several pages of the actual script — to help you select your next show. It is open in a new browser tab or window. To open it again, please click here.
Close
NEWTON THEATRE CO
NEWTON, MS
TWO ROADS CHARTER SCHOOL
ARVADA, CO
RALEIGH LITTLE THEATRE
RALEIGH, NC
PLEASANT VALLEY HIGH SCHOOL
BETTENDORF, IA
WHITING HIGH SCHOOL
WHITING, IN
SING HOSANNA!
BUTLER, PA
PESHTIGO ELEMENTARY
PESHTIGO, WI
DESOTO WEST MIDDLE SCHOOL
DESOTO, TX
B L MORRISON SCHOOL
POSTVILLE, NL CANADA
SWEET HOME ISD
SWEET HOME, TX
FT. MORGAN HIGH SCHOOL
FORT MORGAN, CO
NYSMITH SCHOOL
HERNDON, VA
WOODWARD PARK MIDDLE SCHOOL
COLUMBUS, OH
ST JOHN THE BAPTIST
SOUTH BEND, IN
ST GREGORY THE GREAT SCHOOL
SAN ANTONIO, TX
WANDA HIRSCH ELEMENTARY SCHOOL
TRACY, CA
CAMBRIDGE NARROWS CMNTY SCHOOL
CAMBRIDGE NARROWS, NB, CANADA
HOUMA CHRISTIAN SCHOOL
HOUMA, LA
TIFFANY SHANNON PRODUCTIONS
CHESTER, MD
CAREY JR HIGH SCHOOL
CHEYENNE, WY
Close
Different versions of the
same or similar story:
Other titles
you may like:
Other products you might be interested in:
The Prop Master
Whether you are a professional, volunteer or student prop master, this book will take you through the necessary steps of thought and action needed to be a properties master in the theatrical world.