A melodrama with music based on characters from Dickens' Christmas Carol

Adapted by Fred Cusick and Diane Moore
CAST: 4M, 3F
SET: Simple interior set
TIME: About 60 minutes
Script: $6.25

ROYALTY:
$45 First Performance
$45 Each Additional Performance

Ebeneezer Humbug is about to "raise the dickens" by foreclosing on everyone in town... on Christmas Day! He hopes to force Felicity Fuzziwig to marry him, much to the dismay of his clerk, Bob Scratchit, who also wants to marry her. Jake Marley, the partner Humbug cheated out of half a gold mine years before, appears to claim his share. Marley reminds Humbug of a happy Christmas in the past and offers a glimpse of a foreboding future Christmas if Humbug continues his evil ways. This hilarious delight includes five song parodies and puns galore.
Additional products available:

Production Photos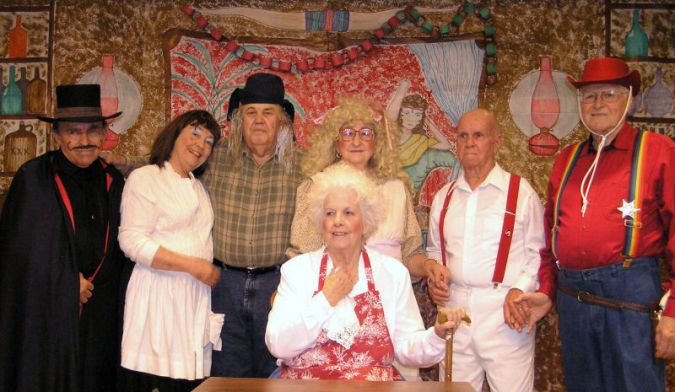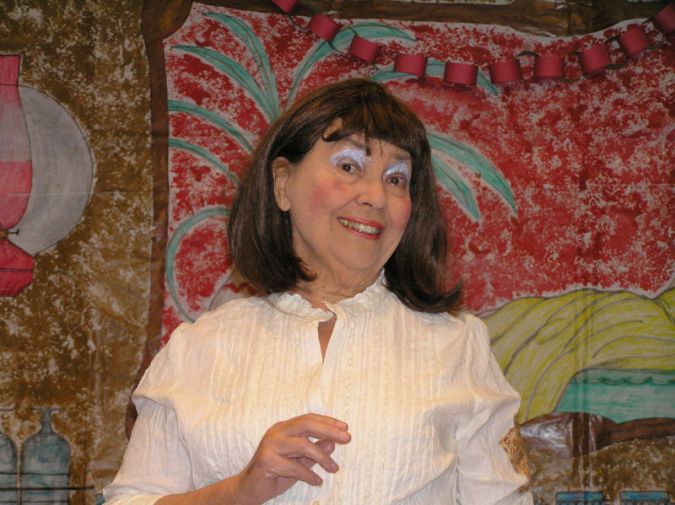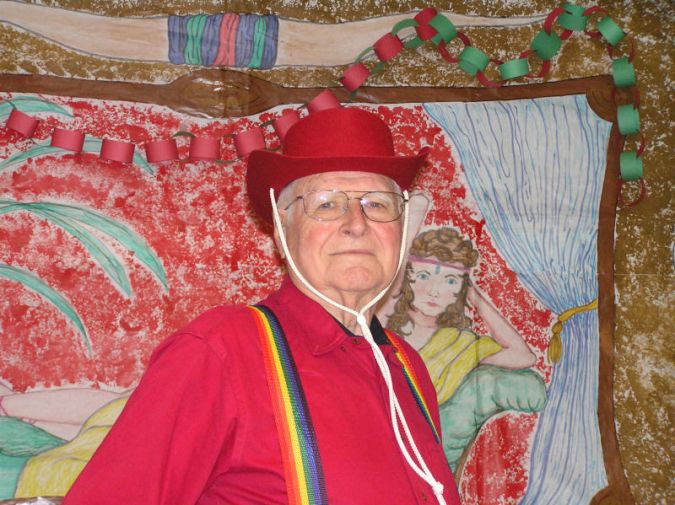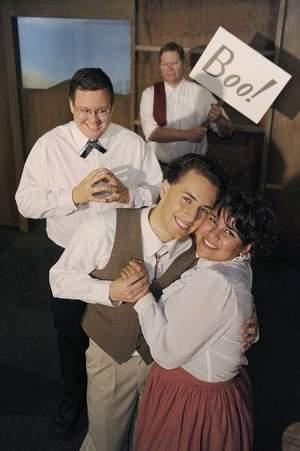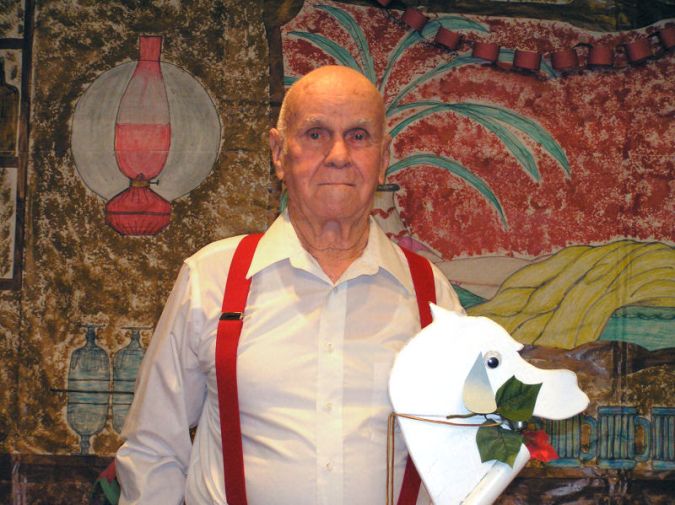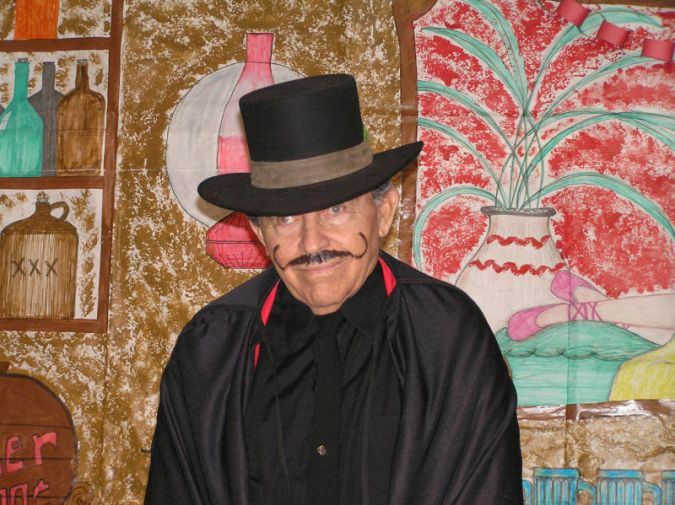 Use this script sample — including the cast list, production notes and several pages of the actual script — to help you select your next show. It is open in a new browser tab or window. To open it again, please click here.
Close
TREASURE VALLEY YMCA
BOISE, ID
SHARON ELSESSER
SOUTH ACWORTH, NH
MAURA MCGARRIGLE
ST ALBERT, AB CANADA
PLAYHOUSE 2000 INC
KERRVILLE, TX
FIRST CHRISTIAN CHURCH
BRYAN, TX
GATEWAY FOUNDATION FOR
POCATELLO, ID
ENCORE THEATRE CO
TULARE, CA
FINE ARTS COUNTY OF EFFINGHAM
EFFINGHAM, IL
SOUTHEAST COMMUNITY COLLEGE
BEATRICE, NE
ARCHBOLD COMMUNITY THEATRE
ARCHBOLD, OH
LONG BEACH PLAYHOUSE
LONG BEACH, CA
LAKEVIEW PRESBYTERIAN CHURCH
NEW ORLEANS, LA
DOGWOOD PAVILION
COQUITLAM, BC, CANADA
CENTRAL WYOMING SENIOR SRVCS
CASPER, WY
ENCORE THEATRE
INDEPENDENCE, MO
UNITY CHURCH OF GREENVILLE
TAYLORS, SC
HAWAII PREPARATORY ACADEMY
KAMUELA, HI
CHETCO LIBRARY
BROOKINGS, OR
TEATRO DELLE MUSE
PLANO, TX
VALLEY PLAYERS
MORRIS, MB, CANADA
LITTLEROCK HIGH SCHOOL
LITTLEROCK, CA
ORANGE COAST COLLEGE
COSTA MESA, CA
COMMUNITY FUTURES DVLPMNT CORP
BANCROFT, ON, CANADA
WESTRAN R-1 SCHOOL DISTRICT
HUNTSVILLE, MO
MORGAN CITY HIGH SCHOOL
MORGAN CITY, LA
RAWLINSON ROAD MIDDLE SCHOOL
ROCK HILL, SC
BETTER KEEP OUR DAY JOB PLYRS
ADAIR, IA
CALIFORNIA ACTORS THEATRE
LONGMONT, CO
MISSOURI SHOWBOAT COMPANY
MOBRIDGE, SD
PINON HILLS CHRISTIAN SCHOOL
FARMINGTON, NM
KRISTINA LYNN
DELAWARE CITY, DE
KIDS INTERNATIONAL DRAMA SCH
ST-LAZARE, QC, CANADA
SCOTTISH RITE CHILDREN THEATRE
AUSTIN, TX
THE BUCKLAND SCHOOL
BUCKLAND, AK
Close
Different versions of the
same or similar story:
Other titles
you may like:
Other products you might be interested in:
Melodrama: Beyond the Boos and Hisses
The professional actors on this instructional video will demonstrate for both director and actors all the exclusive aspects that make melodrama a unique form of theatre.
Hear what directors and critics are saying:
Easy to do, and very funny and fun.