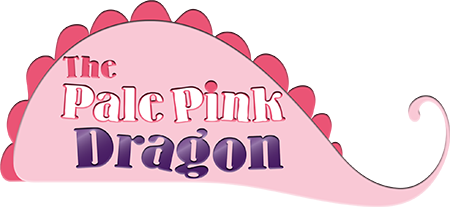 Book by Phyllis McCallum
Lyrics by Prue Holden

The kingdom of Caladar is in an uproar. Princess Pinkie has disappeared, a dragon lurks in the forest, and it is presumed that he has devoured the princess. Gallant Prince Hal, his bumbling squire and the King, the pompous chamberlain and Pinkie's fierce white cat set out to destroy the dragon. The dragon, however, turns out to be pale pink and lovely — and Hal cannot kill it. The spell is broken, and the dragon becomes Pinkie again! The play can be done as a full scale musical complete with a dozen charming songs or performed as a straight play with cuts provided.
Additional products available:
Director's book: $20.00
Piano score: $20.00
Vocal score: $8.00
Production-rehearsal CD set: $65.00
CD sampler A: $4.00
DVD of amateur performance: $10.00
Orchestral Parts [Clarinet, Flute, Trumpet]: $6.00

Production Photos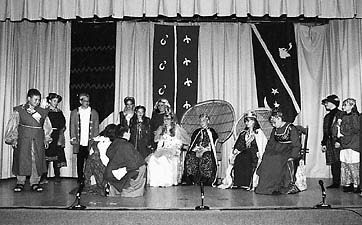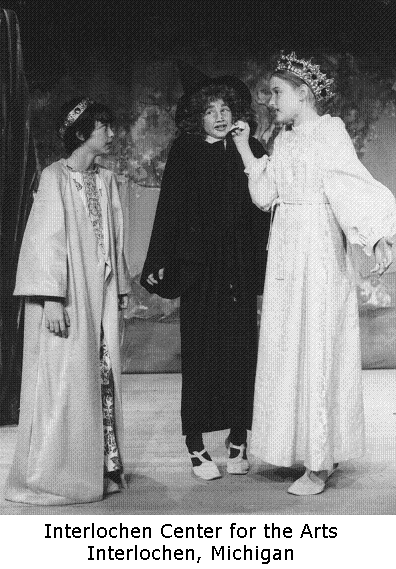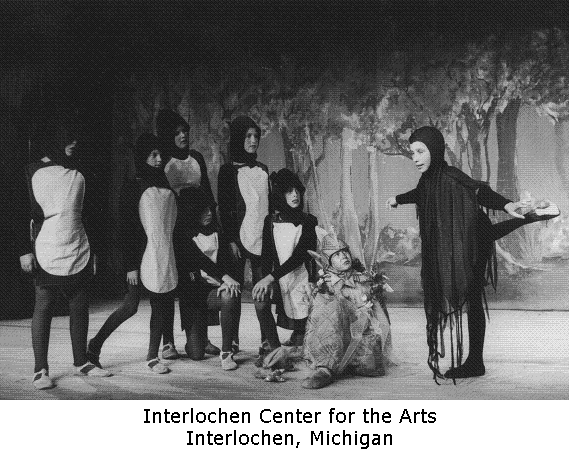 Use this script sample — including the cast list, production notes and several pages of the actual script — to help you select your next show. It is open in a new browser tab or window. To open it again, please click here.
Close
IMAGINATION FACTORY
PANAMA CITY, FL
ST BERNADETTE SCHOOL
SEATTLE, WA
ECOLE CAMILLE J LEROUGE SCH
RED DEER, AB, CANADA
BARN PLAYERS
MILE CITY, MT
COLUMBIA HEIGHTS HIGH SCHOOL
COLUMBIA HEIGHTS, MN
SAVANNAH CHILDREN'S THEATRE
SAVANNAH, GA
STAGE ONE YOUTH THEATRE
RICHMOND, IN
TACOMA MUSICAL PLAYHOUSE
TACOMA, WA
HANOVER ARTS ACTIVITES CENTER
ASHLAND, VA
CHINO VALLEY PARKS & REC
CHINO VALLEY, AZ
PALO ALTO CHILDREN'S THEATRE
PALO ALTO, CA
UPSIDE DOWN THEATRE
GROTON, MA
TINICUM SCHOOL
ESSINGTON, PA
MARION ELEMENTARY SCHOOL
MARION, MI
POJOAQUE HIGH SCHOOL
SANTA FE, NM
HOMESCHOOL INSTRUCTIONAL
BURKE, VA
KOHLER VILLAGE PLAYERS
KOHLER, WI
KALEIDOSCOPE THEATRE FOR
PARSONS, KS
THE PRINCE THEATRE
CHESTERTOWN, MD
ROUND LAKE AREA PARK DIST
ROUND LAKE, IL
HOLY ROSARY THEATRE GROUP
ANTIOCH, CA
ADRIENNE CLARKSON ELEM SCHOOL
NEPEAN, ON, CANADA
WEBSTER COUNTY HIGH SCHOOL
UPPERGLADE, WV
MOORE MIDDLE SCHOOL
REDLANDS, CA
Close
Other titles
you may like:
Other products you might be interested in:
Ben Nye Personal Makeup Kits
Ben Nye's Personal Student Kits provide professional quality and strict hygiene at a great price. Each kit generously provides enough makeup for several applications.
Listen to a clip of every song from the show
Click on a song title to play that sound clip. Click again to pause, or simply click another title to switch songs.
Can't hear the song samples? Click here for a different song format.
Hear what directors and critics are saying:
The Pale Pink Dragon is the cat's meow, a show full of warmth and good fun. The Los Angeles Times
...first rate, colorful, exciting.

The Stockton Record, Stockton, CA
...a very endearing play.

Plays for Children and Young Adults