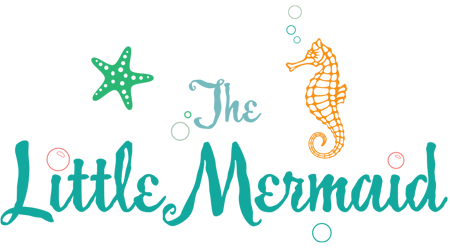 From the story by Hans Christian Andersen

Adapted by R. Eugene Jackson
Music by Carl Alette
Anemone, an adventurous little mermaid, leaves her undersea realm for a sixteenth birthday excursion to the surface. She hopes to find the prince of her dreams, whose statue she has found. Accompanied by her friend, Clem Clam, they begin their quest. But a jealous Sea-Witch threatens Anemone. In fact, Rip-Tide and Zip-Tide, the witch's nasty shark cohorts, terrorize all. The Sea-Witch magically conjures up a storm which sinks a ship carrying the prince. Anemone dives into the waves to save him, but not before she has been tricked into trading her voice to the Sea-Witch. As he recovers from his ordeal, the prince believes Georgina, who discovered him on the rocks, saved him. Read more...
Additional products available:
Director's book: $20.00
Piano score: $20.00
Vocal score: $8.00
Production-rehearsal CD set: $65.00
CD sampler C: $4.00
DVD of amateur performance: $10.00

Production Photos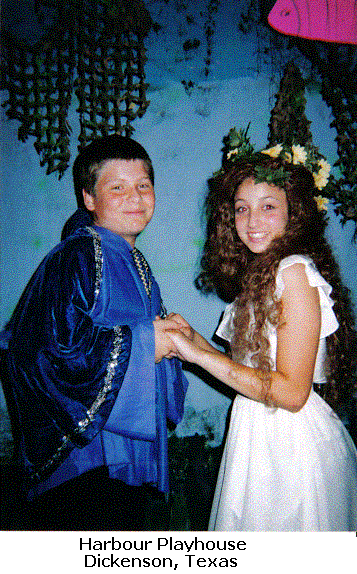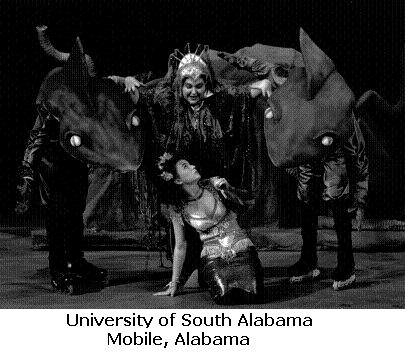 Video Clips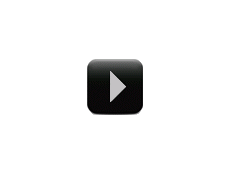 Use this script sample — including the cast list, production notes and several pages of the actual script — to help you select your next show. It is open in a new browser tab or window. To open it again, please click here.
Close
HOLY NAME OF JESUS SCHOOL
HARRISBURG, PA
HERITAGE HIGH SCHOOL
MARYVILLE, TN
IONIA HIGH SCHOOL
IONIA, MI
STEEL BEAM THEATRE
ST CHARLES, IL
HEDGEROW THEATRE
ROSE VALLEY, PA
UNIV CNTR FOR PERFORMING ARTS
DAVIE, FL
ROUND LAKE PARK DISTRICT
ROUND LAKE, IL
WEBSTER THEATRE GUILD
WEBSTER, NY
YANKTON CHILDREN'S THEATRE CO.
YANKTON, SD
ACTING NATURALLY
YARDLEY, PA
WESTOVER ELEMENTARY SCHOOL
STAMFORD, CT
SUNNYBRAE PUBLIC SCHOOL
INNISFIL, ON, CANADA
LOCKPORT SCHOOL
LOCKPORT, MB CANADA
CENTER STAGE STUDIO
ALISO VIEJO, CA
WAYNE STATE COLLEGE
WAYNE, NE
BLOOMINGTON JUNIOR HIGH SCHOOL
BLOOMINGTON, IL
ST MARIANNE SCHOOL
PICO RIVERA, CA
WESTWOOD HIGH SCHOOL
CAMILLA, GA
CHILDRENS THEATRE OF ELGIN
ELGIN, IL
SOUTH HAVEN HIGH SCHOOL
SOUTH HAVEN, KS
DREAMWRIGHTS
YORK, PA
ADAM-ACADEMY OF DEVELOPING
WELLS, ME
DRAMA LEARNING CENTER
COLUMBIA, MD
WASHINGTON TOWNSHIP
DAYTON, OH
ROCKY MTN CONSERVATORY THTR
GOLDEN, CO
OKLAHOMA CHILDREN'S THEATRE
OKLAHOMA CITY, OK
NORTH SARGENT ELEM SCHOOL
GWINNER, ND
WINGS PERFORMING ARTS
GULFPORT, MS
ST PIUS X SCHOOL
BALTIMORE, MD
SWAN VALLEY REG'L SEC SCHOOL
SWAN RIVER, MB, CANADA
FOUNDATION OF ARTS
JONESBORO, AR
COUNTRY DAY SCHOOL/HOLY UNION
GROTON, MA
FIELDCREST ELEMENTARY SCHOOL
BRADFORD, ON, CANADA
BLACK BOX PLAYERS
CHARLOTTSVILLE, VA
SIOUX CITY COMMUNITY THEATRE
SIOUX CITY, IA
THEATRE ARTS FOR CHILDREN
SPOKANE, WA
ENTER STAGE LEFT THEATER
HOPKINTON, MA
SCHILLING FARMS MIDDLE SCHOOL
COLLIERVILLE, TN
BROADHOLLOW THEATRE COMPANY
EAST ISLIP, NY
BRECKSVILLE THTR ON THE SQUARE
BRECKSVILLE, OH
AT THE GROVE PRODUCTIONS
UPLAND, CA
TOWN OF HORSEHEADS
HORSEHEADS, NY
LOST IN THE ARTS
BRANCHVILLE, NJ
BACKDOOR THEATRE
WICHITA FALLS, TX
BUCKS COUNTY PLAYHOUSE
NEW HOPE, PA
FIRST UNITED METHODIST CHURCH
UVALDE, TX
SPINDRIFT SCHOOL OF PERF ARTS
PACIFICA, CA
THEATRE ARTISTS STUDIO
SCOTTSDALE, AZ
Close
Different versions of the
same or similar story:
Other titles
you may like:
Other products you might be interested in:
Discovering Shakespeare
In this interactive CD-ROM is a colorful and entertaining odyssey, filled with engaging information that will enhance your students' understanding of William Shakespeare.
Multicultural Folktales
Introduce your students to other countries and cultures through the traditional folk and fairy tales in these engaging readers theatre scripts.
Listen to a clip of every song from the show
Click on a song title to play that sound clip. Click again to pause, or simply click another title to switch songs.
Can't hear the song samples? Click here for a different song format.