CAST: 3M, 8F, plus 7 that can be either
SET: Area staging
TIME: About 60 minutes
Script: $6.00

ROYALTY:
$40 First Performance
$40 Each Additional Performance

Nobody does fractured fairy tales better than award-winning playwright Charlie Lovett, and he's done it again, mixing Aesop's fable about the ant and the grasshopper with Hansel and Gretel and even a pinch of the movie Little Miss Sunshine! The lazy citizens of Grasshopperville are starving while the hardworking people of Antberg have all the ham sandwiches they can eat. The Grasshopperville-ians believe the Antbergers' fortune comes from a gingerbread statue, so they hire a witch to bake them a statue of their own — in exchange for the unsuspecting and candy-loving Hansel and Gretel! But little Cinnamon knows something the other Antbergers don't know — the statue is actually an enchanted girl named Ginger. Read more...
Additional products available:

Production Photos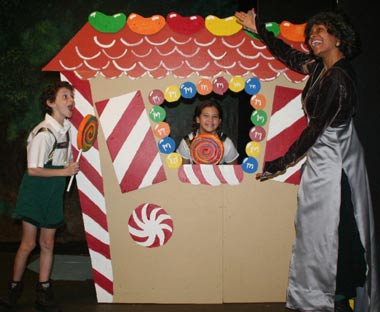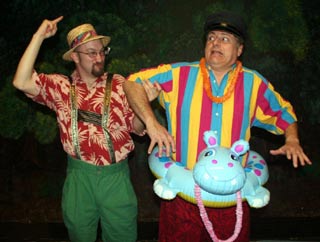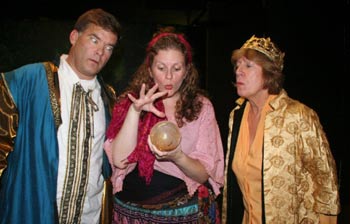 Use this script sample — including the cast list, production notes and several pages of the actual script — to help you select your next show. It is open in a new browser tab or window. To open it again, please click here.
Close
ARNOLD PUBLIC SCHOOLS
ARNOLD, NE
MHLT ELEMENTARY SCHOOL
MINOCQUA, WI
HERITAGE ELEMENTARY SCHOOL
OGDEN, UT
ST MICHAEL ACADEMY
SAN DIEGO, CA
DEVON MIDDLE SCHOOL
FREDERICTON, NB, CANADA
SUTTER MIDDLE SCHOOL
SACRAMENTO, CA
QUEEN OF PEACE CATHOLIC SCHOOL
MESA, AZ
ELIZABETH SCHOOL
KINDERSLEY, SK, CANADA
ANNAWAN HIGH SCHOOL
ANNAWAN, IL
WILLIAM MONROE MIDDLE SCHOOL
STANARDSVILLE, VA
STUDIO PLAYERS, INC.
MONTCLAIR, NJ
TIERRA BUENA ELEMENTARY SCHOOL
YUBA CITY, CA
Close
Other titles
you may like:
Other products you might be interested in:
Ten-Minute Plays for Kids 7-10
Chock-full of activities and worksheets to add dimension and depth to the plays while appealing to various learning styles, you'll love how versatile this books is!
Thirty Short Comedy Plays for Teens
These 30 short plays, ranging in length from three to seven minutes, give actors the opportunity to create outrageous characters in the context of situations they know so well.