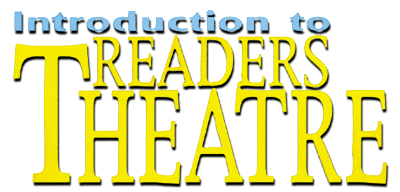 A guide to classroom performance

By Gerald Lee Ratliff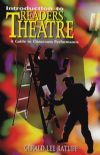 Today's Readers Theatre is engaged in the exciting pursuit of a more contemporary self-definition, and some of the more theatrical trends of classroom performance are reflected in this new book of basic practices and principles. The fundamental performance theory at work in each chapter's discussion, exercises and sample scripts is that today's Readers Theatre is concerned with a "dramatic visualization" of literary texts. The focus here is on translating primary Readers Theatre principles into classroom performance practices that feature performers artistically transforming literary figures or images into flesh-and-blood character portraits and visual pictures. Read more...
Additional products available: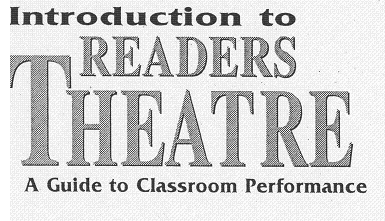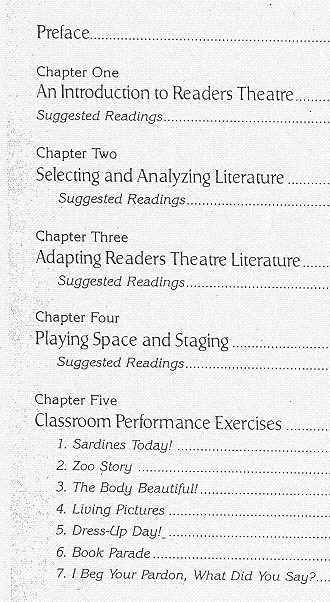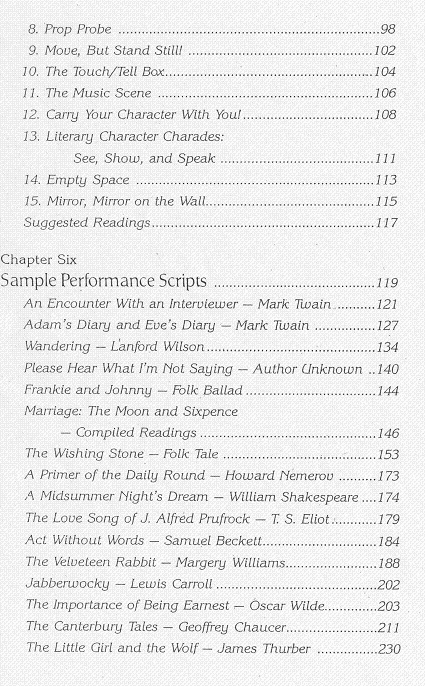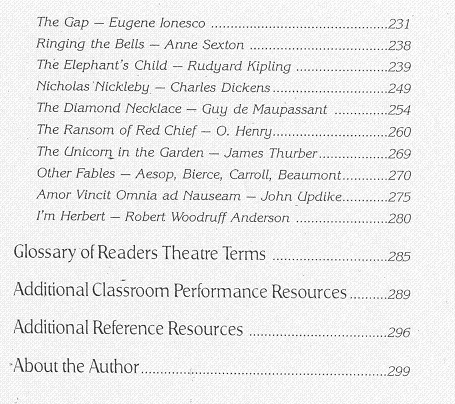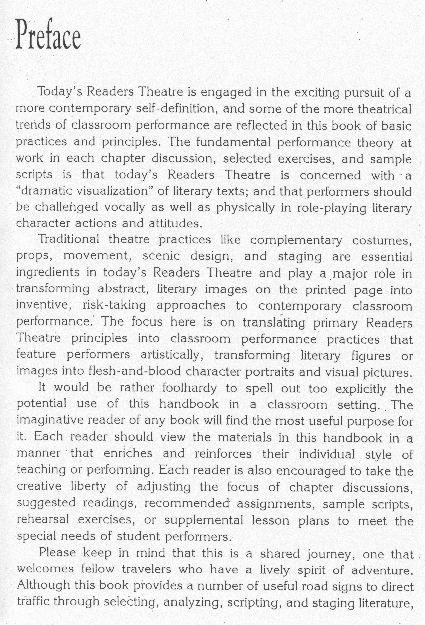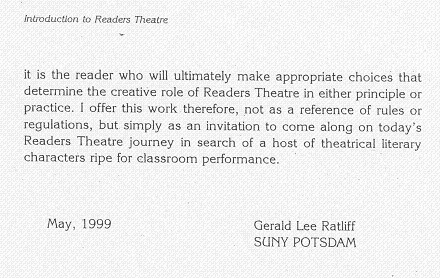 Close
Other products you might be interested in:
Readers Theatre Anthology
This collection of scripts by a nationally known authority on the subject will add a new theatrical look to your drama program. Their ease of performance makes these scripts ideal for classroom use.
Simply Shakespeare
While preserving the flavor of Shakespeare's writing, the language has been modernized so that young readers can easily understand and appreciate the plot and characters.