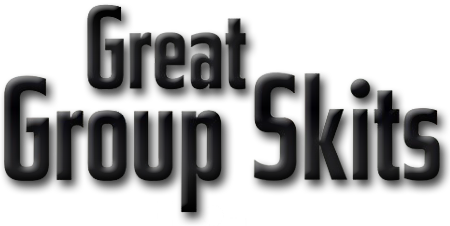 50 character-building scenarios for teens

By Lynn Grasberg and Gina Oldenburg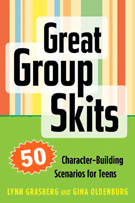 If you love doing improv with your kids but want more than just a book of lists to get you started, this is the perfect book for you! Each of these 50 skits starts by giving you the location, the roles and the premise of the scene. It also provides a suggested running time and lists any props you might want. In addition, each skit offers coaching hints and questions to enhance a follow-up discussion. So where does the character building come in? Each skit is specifically designed to address an important life concept, such as: leadership, teamwork, communication skills, peer pressure or conflict resolution. Read more...
Additional products available: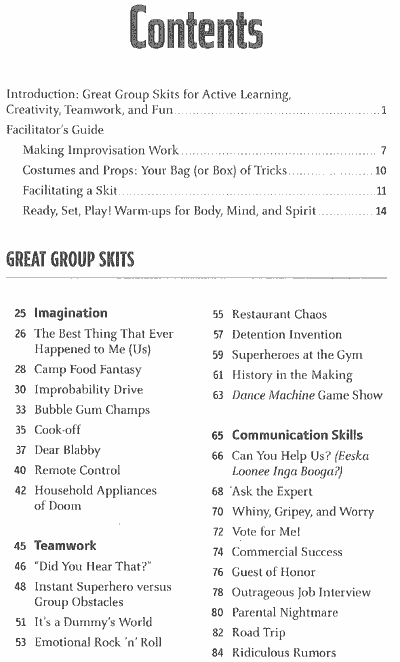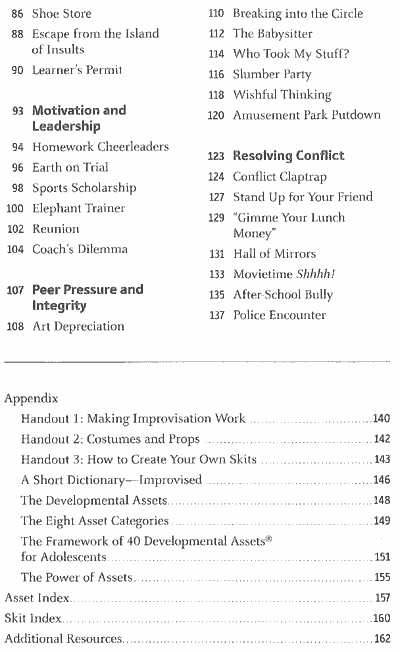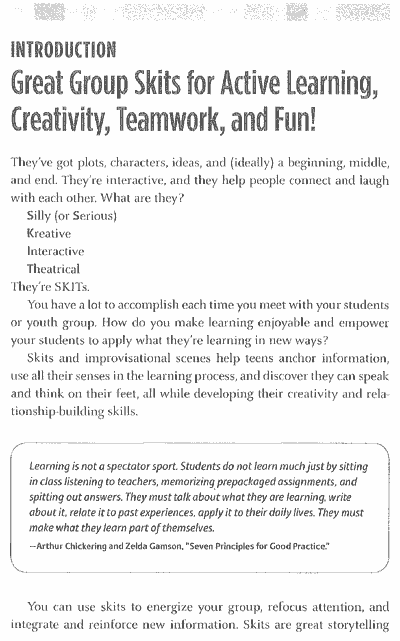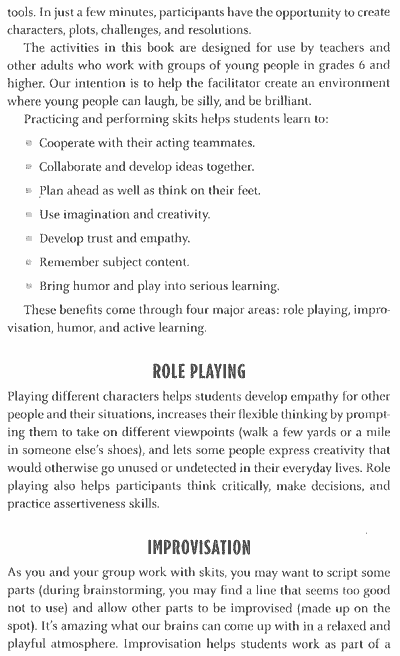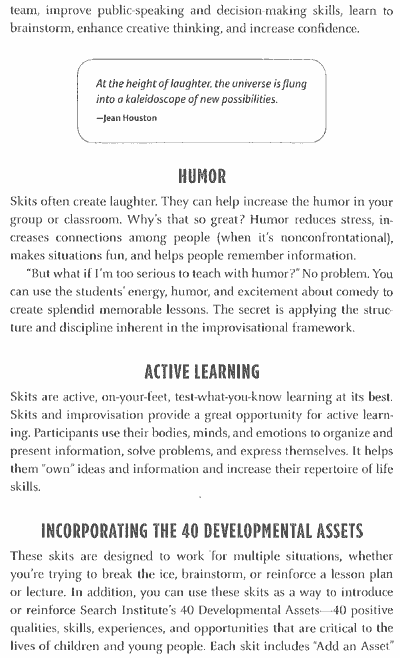 Close
Other products you might be interested in:
Improvisation Starters
The 900 improvisation ideas in this book provide material that will last for years. It includes character conflicts, solo improvisations, lines of dialogue and reactions to environment.
The Ultimate Improv Book
This text provides the tools you need to start an improvisational team or club at your school. The book presents a complete improv curriculum program divided into valuable class-length units.