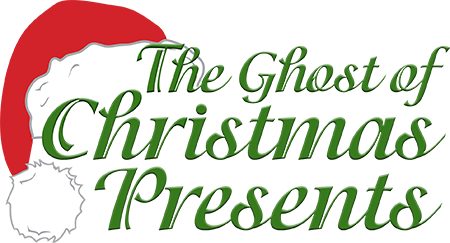 By Pat Cook
CAST: 7M, 13F, plus optional extras (doubling possible)
SET: Simple interior set
TIME: About 30 minutes
Script: $5.50

ROYALTY:
$30 First Performance
$30 Each Additional Performance

It's a week before Christmas, and returns are already piling up for a disgruntled employee in the exchange department at Wallace and Sons' Department Store. Unfortunately, Taylor's sour demeanor is matched by the frazzled, frustrated customers in line to get their money back. So much for many happy returns-those carping Christmas customers always seem to get the best of Taylor. The store's manager, Mr. Carlisle, figures Taylor needs something to help remind him of the Christmas spirit. Just then a mysterious stranger enters the scene. "Everybody calls me Ma," she tells them, then proceeds to put into effect the store policy of having "happy customers" by initiating a series of almost miraculous events. Read more...
Additional products available:

Use this script sample — including the cast list, production notes and several pages of the actual script — to help you select your next show. It is open in a new browser tab or window. To open it again, please click here.
Close
FRONT RANGE CHRISTIAN
LITTLETON, CO
WEST HALL HIGH SCHOOL
OAKWOOD, GA
BACK STREET PLAYERS
SAVANNA, IL
HAMILTON PERFORMING ART ASSOC
HAMILTON, OH
COVINGTON LATIN SCHOOL
COVINGTON, KY
CHERRY HILLS CHRISTIAN MS
HIGHLAND RANCH, CO
CAPE ELIZABETH CMNTY SERVICES
CAPE ELIZABETH, ME
CONNESTEE AMATEUR THEATRE SOC
BREVARD, NC
TIMOTHY MCINTIRE
LUBBOCK, TX
IMMACULATA ACADEMY
HAMBURG, NY
ROBERTS FERRY SCHOOL
WATERFORD, CA
ST JOSEPH ACADEMY
SAINT AUGUSTINE, FL
RIVERSIDE MIDDLE SCHOOL
GREER, SC
ARMUCHEE MIDDLE SCHOOL
ARMUCHEE, GA
MARGARETTA HIGH SCHOOL
CASTALIA, OH
HERRIN ELEMENTARY SCHOOL
HERRIN, IL
NEW CAROLINA ACADEMY
GREENVILLE, SC
ALBANY HIGH SCHOOL
ALBANY, GA
LOOKING GLASS THEATRE
PROVIDENCE, RI
MONTESSORI SCHOOL OF ANGELS
WESTPORT, MA
MCKINLEY MIDDLE SCHOOL
KENOSHA, WI
VETERANS MEMORIAL MIDDLE SCH
COVINGTON, GA
DEER ISLAND COMMUNITY SCHOOL
LORD'S COVE, NB, CANADA
ATKINS HIGH SCHOOL
ATKINS, AR
Close
Other titles
you may like:
Other products you might be interested in:
Acting up in Church
There's nothing like a little holy humor to illustrate your sermons! Your congregation will applaud the wit and whimsy in these sketches.
The Art of Storytelling
Comprehensive in scope, this text has many ideas for finding, writing, adapting and presenting stories. This book is filled with creative ideas for preparation and performance for oral interpretation.