or... She Had Nothing to Hide

By Alice McDonald
CAST: 4M, 4F
SET: Simple interior set
TIME: About 30 minutes
Script: $5.75

ROYALTY:
$35 First Performance
$35 Each Additional Performance


Flora Walker helps her father, Jake, operate a fur trading post in the Great Plains. All is going well until the villainous Quigley Quagmire turns up with his gorgeous accomplice, Allure. They're on the run from a robbery in St. Louis, and decide to add a load of Jake's furs to their loot. Enter our hero, Loyal Evermore. It's love at first sight between Flora and Loyal, until all are threatened by Quagmire as he tries to escape with his ill-gotten gains.
Additional products available:

Production Slide Shows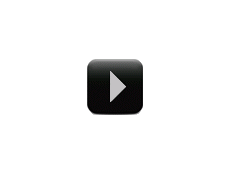 Use this script sample — including the cast list, production notes and several pages of the actual script — to help you select your next show. It is open in a new browser tab or window. To open it again, please click here.
Close
ST PAUL'S LUTHERAN SCHOOL
BROWNSVILLE, WI
HAZEN SENIOR HIGH SCHOOL
RENTON, WA
GASLIGHTERS
VACAVILLE, CA
ACE THEATRE
SPRING, TX
SMITH-HALE MIDDLE SCHOOL
KANSAS CITY, MO
DOWNS ART COUNCIL
DOWNS, KS
Other titles
you may like:
Other products you might be interested in:
Between Hisses
This is a collection of authentic sing-alongs, theme music for melodrama characters and olio numbers. Also included is a section of illustrated gestures, which have become associated with melodramas.
Get in the Act!
There are 60 original short scripts for laughter and scripts for pathos. They create an awareness of the perils of passage as teens reach for adulthood. It's ideal for any school theatre library.