A murder mystery comedy with audience interaction

By Matt Steele and Mike Steele
CAST: 4M, 10F, plus 3 roles that can be either
SET: Single interior set
TIME: About 100 minutes

Script: $7.00 Director's book: $20.00


ROYALTY:
$60 First Performance
$50 Each Additional Performance

It's time for the Knotting Family Reunion, and newlywed Christine Franklin is eager to show off her husband Freddie to the family she hasn't seen in years. The joyful reunion quickly turns sour though when Aunt Gretchen, Cousin Rachel and Cousin Stefan are all murdered. The members of the Knotting Family are dropping like flies, and Christine seems to be next in line to become a victim! To make matters worse, a terrible storm has trapped all of the guests inside. It's up to Freddie to catch the murderer and save his blushing bride. After all, he is a detective — well, a mall security guard turned wannabe detective, anyway. Who is trying to wipe out the Knotting family? Is it the pair of squirrel-hunting hillbilly sisters with their rifle? Read more...
Additional products available:
Director's book: $20.00

Video Clips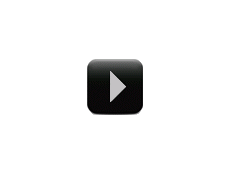 Use this script sample — including the cast list, production notes and several pages of the actual script — to help you select your next show. It is open in a new browser tab or window. To open it again, please click here.
Close
MULBERRY GROVE HIGH SCHOOL
MULBERRY GROVE, IL
LEXINGTON JR HIGH SCHOOL
ANAHEIM, CA
LAFAYETTE CHRISTIAN ACADEMY
LAFAYETTE, LA
WINSTON COUNTY HIGH SCHOOL
DOUBLE SPRINGS, AL
YELLVILLE SUMMIT HIGH SCHOOL
YELLVILLE, AR
MOUNT CALVARY CHRISTIAN SCHL
ELIZABETHTOWN, PA
HEIRWAY CHRISTIAN ACADEMY
DOUGLASVILLE, GA
ST MARYS HIGH SCHOOL
STORM LAKE, IA
FILLMORE CENTRAL SCHOOL
FILLMORE, NY
ANITA ALMICH
BANDON, OR
BLACKSBURG HIGH SCHOOL
BLACKSBURG, SC
WHITE COUNTY CENTRAL HIGH SCH
JUDSONIA, AR
CHIPLEY HIGH SCHOOL
CHIPLEY, FL
DONEGAL JR HIGH SCHOOL
MOUNT JOY, PA
ST PETER PRINCE OF APOSTLES
SAN ANTONIO, TX
BISHOP MCNAMARA HIGH SCHOOL
KANKAKEE, IL
ANTIETAM MIDDLE/SR HIGH SCHOOL
READING, PA
GOSHEN HIGH SCHOOL
GOSHEN, OH
EISENHOWER MIDDLE SCHOOL
MANHATTAN, KS
ADAM DANOFF
TROOPER, PA
PRATTSBURGH CENTRAL SCHOOL
PRATTSBURG, NY
MILFORD TOWNSHIP HIGH SCHOOL
MILFORD, IL
HOLLENBECK MIDDLE SCHOOL
SAINT CHARLES, MO
NORTH COUNTY HIGH SCHOOL
BONNE TERRE, MO
FAIRVIEW PARK HIGH SCHOOL
FAIRVIEW PARK, OH
WOODLAND MIDDLE SCHOOL
BRENTWOOD, TN
GREATER OCEAN CITY THEATRE CO
OCEAN CITY, NJ
RINGGOLD HIGH SCHOOL
MONONGAHELA, PA
ROGER KERGOZOU
CHEDDAR UNITED KINGDOM
SACS ELEMENTARY SCHOOL
DYER BROOK, ME
AR-WE-VA COMMUNITY SCHOOLS
WESTSIDE, IA
HIAWATHA HIGH SCHOOL
KIRKLAND, IL
FOX VALLEY SCHOOL
FOX VALLEY, SK, CANADA
SOUTH ARKANSAS CHRISTIAN SCH
LEWISVILLE, AR
ISABELLA HIGH SCHOOL
MAPLESVILLE, AL
NEW LIFE IN CHRIST CHURCH
FREDRICKSBURG, VA
SPARTA R-3 SCHOOLS
SPARTA, MO
BISHOP KELLEY SCHOOL
LAPEER, MI
UNITY COLLEGE
UNITY, ME
C.A.S.T. INC.
MANCHESTER, CT
MT VIEW CHRISTIAN ACADEMY
WINCHESTER, VA
GRACE BRETHREN CHRISTIAN SCHL
CLINTON, MD
Close
Other titles
you may like:
Other products you might be interested in:
Playing Contemporary Scenes
Featured are the best scenes from leading plays by the most famous contemporary playwrights. An exceptional collection that challenges actors of all ages and experience levels.
Hear what directors and critics are saying:
We performed A Family Reunion to Die For and were given repeat standing ovations both nights. It was our best performances to date. Penny S. Ventline, Fruitport Middle School, Fruitport, MI
This was the most successful fall play in the school's history! People absolutely loved it! Thanks, Pioneer! We plan to do a Pioneer play every fall!!

Joe Ferriero, Paramus High School, Paramus NJ