Book by Nathan Hartswick
Music and lyrics by Bill Francoeur
Is Ever After really as happy as everyone expected? In a hilarious parody of daytime TV, host Sally Lizzie Jesse Donatello-Griffin or Monterey Jack Chesterfield Williamson — you pick the gender — wonders if time truly heals all wounds. She invites Cinderella and her middle-aged 'beauty-impaired' stepsisters to reconcile with each other after being estranged for 20 years. What about Snow White and the Evil Queen? This hysterical fractured fairy tale has it all: a trash-talking clairvoyant mirror, an unfortunate prince who is turning slowly back into a frog and even Jiminy Cricket — now an occupational therapist and author of the book My Life as Your Conscience. Read more...
Additional products available:
Director's book: $17.50
Piano score: $20.00
Vocal score: $8.00
Production-rehearsal CD set: $65.00
CD sampler H: $4.00

Video Clips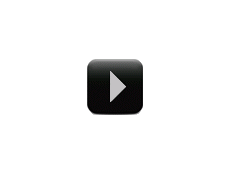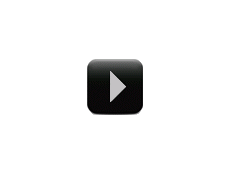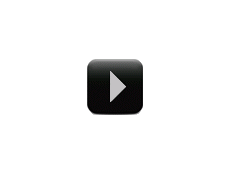 Use this script sample — including the cast list, production notes and several pages of the actual script — to help you select your next show. It is open in a new browser tab or window. To open it again, please click here.
Close
JILL ANDERSON
DUBLIN IRELAND
MARGARET HOPKINS
MONTREAL, QC CANADA
MONTESSORI ACADEMY
PARADISE VALLEY, AZ
EAGLE RIDGE MIDDLE SCHOOL
RIO RANCHO, NM
JOHN DIEMER ELEMENTARY
OVERLAND PARK, KS
ALL SAINTS EPISCOPAL SCHOOL
TYLER, TX
ST HELEN SCHOOL
DAYTON, OH
ZION LUTHERAN SCHOOL
MAYER, MN
WESTCHESTER ENRICHED SCIENCES
LOS ANGELES, CA
TRIOPIA CUSD NO 27
CONCORD, IL
NORA DAVIS MAGNET SCHOOL
LAUREL, MS
MERIDIAN HIGH SCHOOL
SANFORD, MI
MAGIC CURTAIN PRODUCTIONS
ORLANDO, FL
ANDREWS ELEMENTARY SCHOOL
ANDREWS, NC
KEESEVILLE ELEMENTARY
KEESEVILLE, NY
WEDGEWOOD PARK INTERNATIONAL
MILWAUKEE, WI
MARTINSVILLE HIGH SCHOOL
MARTINSVILLE, IL
BRISTOL ELEMENTARY SCHOOL
BRISTOL, VT
BRACKETT ISD
BRACKETTVILLE, TX
CARROLLTON JR HIGH SCHOOL
CARROLLTON, GA
MANCHESTER VALLEY HIGH SCHOOL
MANCHESTER, MD
LEIGHTON ELEMENTARY
AURORA, OH
FLORENCEVILLE MIDDLE SCHOOL
FLORENCEVILLE-BRISTO, NB CANADA
NAKUSP SECONDARY SCHOOL
NAKUSP, BC CANADA
ALDRICH MIDDLE SCHOOL
BELOIT, WI
KIDS ACT! THEATRE COMPANY
WAITSFIELD, VT
LARKIN COMMUNITY COLLEGE
DUBLIN 1 IRELAND
PARKWAY CHRISTIAN SCHOOL
DAVIE, FL
SARAH SALUTA
LA MESA, CA
ROCKY MOUNT ACADEMY
ROCKY MOUNT, NC
WEBB MIDDLE SCHOOL
REEDSBURG, WI
SARAH RUSHTON
STOCKTON, CA
ST PAUL'S LUTHERAN SCHOOL
ORANGE, CA
FRANCISCAN ACADEMY
SYLVANIA, OH
CANTON HIGH SCHOOL
CANTON, SD
BERKLEY ACCELERATED MIDDLE SCH
AUBURNDALE, FL
UNIFIED SCH DISTRICT #294
OBERLIN, KS
LAKELAND COMMUNITY THEATRE
LAKELAND, FL
STAR PERFORMANCE ACADEMY
COLUMBUS, OH
STARS THEATER AND ARTS CENTER
FUQUAY-VARINA, NC
BACKDOOR THEATRE
WICHITA FALLS, TX
KOLBE ACADEMY
NAPPA, CA
KENT PLACE SUMMER CAMP
SUMMIT, NJ
PENN STATE ALTOONA
ALTOONA, PA
MICHAEL GRIECO
CHALFONT, PA
DANCE DESIGN SCHOOL
CORNWALL, NY
PARKSIDE BIBLE FELLOWSHIP
FALLON, NV
TILLAMOOK ASSN FOR PERF ARTS
CLOVERDALE, OR
WINDING RIVER PLAYERS
TOWANDA, PA
WILLAMETTE MANOR
LEBANON, OR
GRANITE OAKS MIDDLE SCHOOL
ROCKLIN, CA
NEW PROVIDENCE ELEMENTARY SCH
LEXINGTON, SC
POPE JOHN PAUL II CATHOLIC
COATESVILLE, PA
CATHOLIC ACADEMY OF
NIAGARA FALLS, NY
Close
Different versions of the
same or similar story:
Other titles
you may like:
Other products you might be interested in:
Patterns for Theatrical Costumes
Bursting with diagrams and illustrations, the patterns in this book represent a wide range of periods and styles and are all illustrated in three basic sizes.
Listen to a clip of every song from the show
Click on a song title to play that sound clip. Click again to pause, or simply click another title to switch songs.
Can't hear the song samples? Click here for a different song format.
Hear what directors and critics are saying:
I love the premise, script and music.
...our kids that performed in it loved it and the parents found it extremely witty as well.

Karli Henderson, Playmakers of Baton Rouge, Inc., Baton Rouge, LA