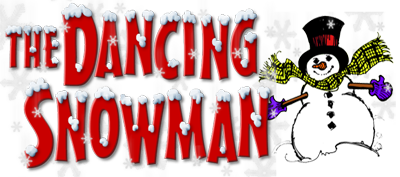 Book and lyrics by R. Eugene Jackson
Music by Carl Alette
Marylee was the best dancer in her school until she injured her foot just before the Winter Pageant. Deena, hoping to take her place in the program, forces her out. In despair, Marylee builds a snowman, who, In her dreams, comes alive and carries her off to Snow World, where Deena has turned all Marylee's friends into snowmen and is holding them hostage. Despite her sore foot, Marylee dances in the Snow World competition to save her friends. Back in the real world, she learns that self-confidence and perseverance are valuable qualities.
Additional products available:
Piano score: $20.00
Production-rehearsal CD set: $65.00

E-view script also available
Close
LAKE FENTON MIDDLE SCHOOL
FENTON, MI
PANHANDLE PUBLIC HEALTH DIST
HEMINGFORD, NE
KIDS IN PRODUCTION
METUCHEN, NJ
PLAYERS CLUB OF SWARTHMORE
SWARTHMORE, PA
WHIDBEY ISLAND THTR FOR YOUTH
OAK HARBOR, WA
GOLDEN EAGLE CHARTER SCHOOL
MT SHASTA, CA
LOUDON HIGH SCHOOL
LOUDON, TN
HOLY CROSS SCHOOL
OSHAWA, ON, CANADA
NORTH RALEIGH COUNTRY DAY SCH
RALEIGH, NC
STARCREATIONS THEATRE INC.
MANOMET, MA
SANGAREE MIDDLE SCHOOL
LADSON, SC
NOTRE DAME ACADEMY
PARK HILLS, KY
Close
Other titles
you may like:
Other products you might be interested in:
Cool Characters for Kids
The characters in this book were created to showcase the talent and personality of the actors performing them. The monologues are one minute and under-perfect for a child's memorization capabilities.
Listen to a clip of every song from the show
Click on a song title to play that sound clip. Click again to pause, or simply click another title to switch songs.
Can't hear the song samples? Click here for a different song format.