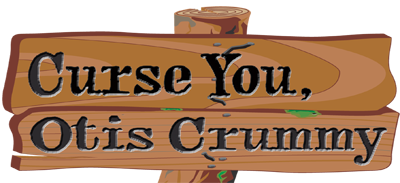 or... A Rip in Old Calico

By Tim Kelly
CAST: Flexible cast of 12 (roughly 5M, 7F)
SET: Simple interior set
TIME: About 60 minutes

Script: $6.25 DVD of amateur performance: $10.00


ROYALTY:
$45 First Performance
$45 Each Additional Performance

The silver mines of Calico, California, have gone dry, and the little town has fallen on hard times. Our villain, Otis Crummy, pretends he is giving shelter to the unfortunate. Actually, he's running a gang of pickpockets, burglars and sneak thieves. Our hero, Real McCoy, is a crusading newspaperman who pretends to be a member of the gang to get the goods on Crummy. Enter Cheerful Goodykoontz, our heroine. She has run away from a nearby orphanage. She makes out a will giving everything she has to Crummy because he has been kind to her (or so she thinks). Naturally, Crummy thinks she's a nutcase — especially when she admits she is penniless. Enter Lawyer Muggleworth with the news Cheerful has come into a fortune! Read more...
Additional products available:
DVD of amateur performance: $10.00

Use this script sample — including the cast list, production notes and several pages of the actual script — to help you select your next show. It is open in a new browser tab or window. To open it again, please click here.
Close
CALVARY CHRISTIAN SCHOOL
SANTA ANA, CA
WALDRON ELEM & MIDDLE SCHOOL
FOWLER, MI
JENNIFER GREIVING
DENVER, CO
HARLAN COUNTY DAM PLAYHOUSE
REPUBLICAN CITY, NE
HOLY TRINITY SCHOOL
PAOLA, KS
RAFER JOHNSON JR HIGH SCHOOL
KINGSBURG, CA
HOLY TRINITY SCHOOL
PAOLA, KS
INDIAN VALLEY THEATRE
SANDWICH, IL
BRADFORD CENTRAL SCHOOL DIST
BRADFORD, NY
TEATRO DELLE MUSE
PLANO, TX
HARRISON COMMUNITY TOWN &
MODALE, IA
AZLE ARTS ASSOCIATION
AZLE, TX
MARSHFIELD PERFORMING ARTS SOC
MARSFIELD, MO
FLORIDA COLLEGE
TEMPLE TERRACE, FL
SCOTT MATHESON JR HIGH SCHOOL
MAGNA, UT
CENTRAL COMMUNITY COLLEGE
HASTINGS, NE
FIRST UNITED METHODIST CHURCH
ALVA, OK
MARGARET MILLS
HEADINGLEY, MB, CANADA
VOLCANO SCHL OF ARTS & SCIENCE
VOLCANO, HI
ST THOMAS THE APOSTLE SCHOOL
HOUSTON, TX
LEARY'S BROOK JR HIGH SCHOOL
ST JOHNS, NL, CANADA
BOWIE MIDDLE SCHOOL
IRVING, TX
BASEHOR-LINWOOD HIGH SCHOOL
BASEHOR, KS
RISING PHOENIX COMPANY
STETSON, ME
Close
Other titles
you may like:
Other products you might be interested in:
Melodrama: Beyond the Boos and Hisses
The professional actors on this instructional video will demonstrate for both director and actors all the exclusive aspects that make melodrama a unique form of theatre.
Improv Ideas
This book is perfect — jam-packed with games and lists, it's also the most user-friendly book we've ever seen!