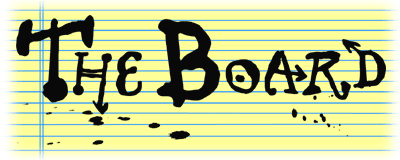 By Laverne Kehr
CAST: 3M, 2F
SET: Simple interior set
TIME: About 20 minutes
Script: $5.25

ROYALTY:
$25 First Performance
$25 Each Additional Performance

In this futuristic comedy, members of a "board" attempt to deal with the complex problem of a worker with a sore toe. All that results, however, is a flow of bureaucratic jargon and theoretical arguments. A practical-minded secretary solves the problem, however. She offers the man a Band-Aid, much to the chagrin of the board. This is a charming comedy based on the problems which so often arise during the making of even the simplest political decision.
Additional products available:

Use this script sample — including the cast list, production notes and several pages of the actual script — to help you select your next show. It is open in a new browser tab or window. To open it again, please click here.
Close
STONY PLAIN CENTRAL SCHOOL
STONY PLAIN, AB CANADA
UNIFIED SCH DIST NO 504
OSWEGO, KS
HEBRON PUBLIC SCHOOL
HEBRON, ND
WASHINGTON & LEE HIGH SCHOOL
MONTROSS, VA
GROVETOWN HIGH SCHOOL
GROVETOWN, GA
BROWNS RIVER MIDDLE SCHOOL
JERICHO, VT
THORNTON HIGH SCHOOL
THORNTON, CO
HAHNVILLE HIGH SCHOOL
BOUTTE, LA
CRESWELL HIGH SCHOOL
CRESWELL, OR
TOLL GATE HIGH SCHOOL
WARWICK, RI
CENTRANT LLC
JACKSON, KY
AMHERST COUNTY HIGH SCHOOL
AMHERST, VA
MAIZE SOUTH MIDDLE SCHOOL
WICHITA, KS
AR-WE-VA COMMUNITY SCHOOLS
WESTSIDE, IA
Close
Other titles
you may like:
Other products you might be interested in:
Ben Nye Character Makeup Kits
Create exciting characters with any of our Character Kits. Each kit includes instructions that make it easy to obtain professional results. These creme makeups are washable and non-toxic.
Funny Business
This overview of high and low comedy defines all comedy genres: absurdism, tragicomedy, farce and melodrama. A discussion precedes each type of comedy illustrated, explaining the comic devices used.