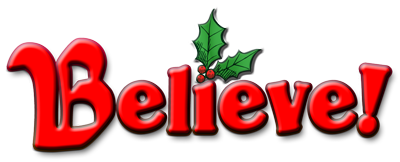 A play with traditional Christmas music

By Faye Couch Reeves
CAST: Flexible cast of 33 (about 8M, 17F, plus 8 roles that can be either), optional extras, doubling
SET: Simple set
TIME: About 45 minutes

Script: $6.50 Director's book: $15.00


ROYALTY:
$50 First Performance
$50 Each Additional Performance


This play is the perfect opportunity to combine traditional Christmas music with a sweet, contemporary story. It's ten days before Christmas, and 15-year-old Alex Norton is struggling. He's always loved Christmas, but the shine has left his favorite holiday. He sees Christmas as nothing more than an over-hyped, greedy, present-grabbing time of year. Where is the peace in this season that's suppose to be all about the Prince of Peace? Alex wants to believe in something... but what? Reluctantly, he participates in "Project Christmas" at his church, where members of his youth group are preparing items for the homeless. Read more...
Additional products available:
Director's book: $15.00

Use this script sample — including the cast list, production notes and several pages of the actual script — to help you select your next show. It is open in a new browser tab or window. To open it again, please click here.
Close
FREDDOM OF WORSHIP CHURCH
NORTON, VA
INDIAN LAKE HIGH SCHOOL
LEWISTOWN, OH
OUR LADY OF GRACE SCHOOL
PITTSBURGH, PA
PATRICIA GERBER
CAMERON, WI
PLYMOUTH UCC
ABERDEEN, SD
CAROLYN BYRLEY
CORBIN, KY
JAKE MAZE
GUNTERSVILLE, AL
KARIE BROWN
PADEN, OK
HOLY ROSARY ELEMENTARY SCHOOL
ANTIOCH, CA
HOLY FAMILY SCHOOL
SEATTLE, WA
VILLA MADONNA ACADEMY
VILLA HILLS, KY
BUTTERFIELD STAGE
GAINESVILLE, TX
REDEEMER LUTHERAN SCHOOL
REDWOOD CITY, CA
GREATER BECKLEY CHRISTIAN SCHL
PROSPERITY, WV
RYAN WREN
MURFREESBORO, TN
CHURCH OF ST PATRICK
EDINA, MN
TIMOTHY BALDWIN
ABERDEEN, MD
TAMPA BAY HEAT
BRANDON, FL
CITRUS PARK CHRISTIAN SCHOOL
TAMPA, FL
COVENANT CHRISTIAN SCHOOL
CONROE, TX
WESLEY MEMORIAL UMC
DECATUR, AL
EVELYN RICHARDSON MEMORIAL
SHAG HARBOR, NS CANADA
COLEGIOS SUPERIORES DE COSTA
MIAMI, FL
KERNERSVILLE LITTLE THEATRE
KERNERSVILLE, NC
APPLETON CHRISTIAN SCHOOL
KIMBERLY, WI
ST JOHN NEUMANN SCHOOL
LILBURN, GA
EASTSIDE BAPTIST CHURCH
EASTMAN, GA
GOOD SHEPHERD LUTHERAN SCHOOL
NORTH FORT MEYERS, FL
WILMINGTON CHRISTIAN ACADEMY
WILMINGTON, NC
ST JOHN'S SCHOOL
HOLLYWOOD, MD
FAITH CHRISTIAN ACADEMY
ST. THOMAS, ON, CANADA
BELLEISLE REGIONAL HIGH SCHOOL
SPRINGFIELD, NB, CANADA
BOTHWELL SCHOOL
NEW BOTHWELL, MB, CANADA
PICKERING PENTECOSTAL CHURCH
PICKERING, ON, CANADA
WESTSIDE CHRISTIAN SCHOOL
LARGO, FL
TRINITY CATHOLIC ACADEMY
BROCKTON, MA
VOLUNTEER HIGH SCHOOL
CHURCH HILL, TN
CORNERSTONE CHRISTIAN ACADEMY
FRANKLIN, MA
LATIN AMERICAN SCHOOL
MONTERREY, NL, MEXICO
FAIRLAWN AVE UNITED CHURCH
TORONTO, ON, CANADA
SPEAK LIFE DRAMA MINISTRY
HAMPTON, VA
JOEY ADAMS
WACO, GA
HILLSIDE E.M. CHURCH
MOUNT ALBERT, ON, CANADA
THE CHRISTI ACADEMY
TAMARAC, FL
SOUTHSIDE SCHOOL
NILES, MI
ST TIMOTHY SCHOOL
SAN MATEO, CA
FAITH TABERNACLE CHURCH
MONROE, LA
WOODLANDS CHRISTIAN ACADEMY
CONROE, TX
REDEEMER LUTHERAN
REDWOOD CITY, CA
O'HARA HIGH SCHOOL
KANSAS CITY, MO
Close
Other titles
you may like:
Other products you might be interested in:
Acting for Life
This comprehensive textbook is aimed at high school and college level drama students with its exploration of human characters and relationships.