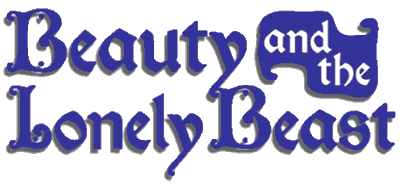 Book, music and lyrics by Eleanor Harder
CAST: 2M, 4F
SET: Several simple sets
TIME: About 60 minutes

Script: $6.25 Piano score: $20.00


ROYALTY:
$65 First Performance
$60 Each Additional Performance

This is a rollicking version of the old fairy tale, complete with seven songs and dances. The Beast is very lonely. His Fairy Godmother convinces him it is his bad manners and not his looks that frighten people away. With her encouragement, he vows to change his ways. But he is hard-pressed to remember his good manners when he is confronted by the distraught Mr. Merryweather and his rather strong-willed daughter, Beauty. However, despite some early misunderstandings of Beauty's two spiteful sisters, true love triumphs, and Beauty and the Beast, now a handsome prince, prepare to live happily ever after.
Additional products available:
Piano score: $20.00

Use this script sample — including the cast list, production notes and several pages of the actual script — to help you select your next show. It is open in a new browser tab or window. To open it again, please click here.
Close
MINERAL SPRINGS MIDDLE SCHOOL
WINSTON SALEM, NC
SOLOMON SCHECHTER DAY SCHOOL
WEST HARTFORD, CT
BIG IDEA THEATRE
SACRAMENTO, CA
ORCHARD PERFORMING ARTS CO INC
GREENSBURG, PA
DANCEOLOGY
SAN DIEGO, CA
E MISSISSIPPI CMNTY COLLEGE
SCOOBA, MS
WHITWORTH UNIVERSITY
SPOKANE, WA
LAWTON ELEMENTARY SCHOOL
SEATTLE, WA
Close
Different versions of the
same or similar story:
Other titles
you may like:
Other products you might be interested in:
Ben Nye Theatrical Makeup Kits
Theatrical Makeup Kits contain expert components that produce professional results on stage. Ben Nye's formulas apply velvety smooth, feel light and remain steadfast through the final curtain.