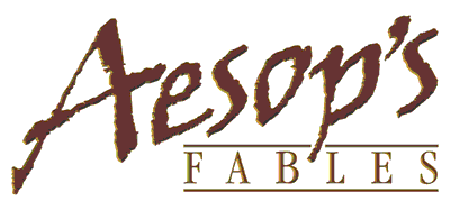 Adapted by James Brock
CAST: Flexible cast of 6 or more
SET: Simple set
TIME: About 45 minutes
Script: $6.00

ROYALTY:
$40 First Performance
$40 Each Additional Performance


An updated version of four of the timeless storyteller's most popular fables, Aesop's Fables is a fast moving play in which all the scene changes and costume adaptations are done in full view of the audience. As the various actors become the Rabbit, the Turtle, the Fox, the Crow or the Donkey in the Lion's skin, the audience is brought into the action of the play by seeing the change from actor to character and back to actor again. Four of Aesop's best loved fables... "The Fox and the Crow," "The Hare and the Tortoise," "The Donkey In the Lion's Skin" and finally, "The Fox and the Sour Grapes," are delightfully created in this interesting approach to storyteller's theatre.
Additional products available:

Production Slide Shows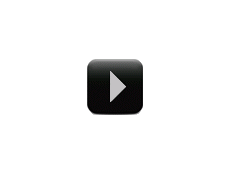 Use this script sample — including the cast list, production notes and several pages of the actual script — to help you select your next show. It is open in a new browser tab or window. To open it again, please click here.
Close
SHARILYN ZERBST
WINDSOR, CO
MT OLIVE LUTHERAN CHURCH
MAIMI, FL
BARBARA WELLS
JACKSONVILLE, FL
JANINA KLIMAS
APO, AE
LAMONT CHRISTIAN SCHOOL
COOPERSVILLE, MI
FAYETTEVILLE STATE UNIVERSITY
FAYETTEVILLE, NC
GRANDVIEW HIGH SCHOOL
GRANDVIEW, MO
KATY VISUAL & PERFORMING ARTS
KATY, TX
WINGS PERFORMING ARTS
GULFPORT, MS
BOTETOURT COUNTY
FINCASTLE, VA
CONO CHRISTIAN SCHOOL
WALKER, IA
INTERMOUNTAIN CHRISTIAN SCHOOL
SALT LAKE CITY, UT
CALVARY FELLOWSHIP CHURCH
DOWNINGTON, PA
CENTER FOR THE PERFORMING ARTS
HAVELOCK, NC
KIMBERLY LAPHAM
READING, PA
THE GARDNER SCHOOL
VANCOUVER, WA
BOWLING GREEN STATE UNIVERSITY
BOWLING GREEN, OH
COVENANT PREPARATORY SCHOOL
HARTFORD, CT
GENESSEE CHRISTIAN HIGH SCHOOL
BURTON, MI
YMCA FREDERICK COUNTY
FREDERICK, MD
EBENEZER UMC
CONYERS, GA
ENCORE! THEATRE
GIG HARBOR, WA
SO ILLINOIS UNIV-EDWARDSVILLE
EDWARDSVILLE, IL
HOLY FAMILY OF NAZARETH SCHOOL
IRVING, TX
STS. PETER & PAUL SCHOOL
SAN FRANCISCO, CA
ST BRENDAN SCHOOL
NORTH OLMSTED, OH
OUR LADY OF FATIMA SCHOOL
SAN CLEMENTE, CA
THEATRE FOR YOUNG AUDIENCES
SHEBOYGAN, WI
DANVILLE HIGH SCHOOL
DANVILLE, PA
RAILWAY FAMILY CENTER
COLEMAN, MI
ABUNDANT LIFE CHRISTIAN SCHOOL
WILMINGTON, MA
ELWOOD COMMUNITY HIGH SCHOOL
ELWOOD, IN
NACO ELEMENTARY
NACO, AZ
COCHRANE HIGH SCHOOL
COCHRANE, AB, CANADA
KANSAI CHRISTIAN SCHOOL
IKOMA-GUN, NARA-KEN, JAPAN
PALM BAY COMM. CHARTER SCHOOL
PALM BAY, FL
MCDONALD COUNTY HIGH SCHOOL
ANDERSON, MO
COTTONWOOD HIGH SCHOOL
COTTONWOOD, AL
HILO HIGH SCHOOL
HILO, HI
DARLINGTON SCHOOL
ROME, GA
COMMANDER/USACFSC
FORT BELVOIR, VA
FLAGLER HIGH SCHOOL
FLAGLER, CO
MARIAN COLLEGE
INDIANAPOLIS, IN
LANGHAM CREEK HIGH SCHOOL
HOUSTON, TX
Close
Other titles
you may like:
Other products you might be interested in:
Dramatizing Aesop's Fables
This well-written book on dramatizing literature through the narrative-mime approach is directed at teachers of children grades preschool through six.
How and Why Stories for Readers Theatre
With appropriate vocabulary and sentence structure for young readers, these 40 short scripts are a delightfully entertaining addition to any elementary classroom.