Based on the Mark Twain classic

Adapted by Dave Barton and Matt Bond
CAST: Flexible cast of 23, plus extras
SET: Several simple sets
TIME: About 75 minutes

Script: $7.00 Director's book: $20.00


ROYALTY:
$60 First Performance
$50 Each Additional Performance

Enjoy the humor, action and excitement of life in Missouri in the late 1840s. All of Tom Sawyer's famous adventures are included, climaxing with the life-or-death battle with Injun Joe in the cave. Extensive costuming and production notes are included to help in capturing the flavor of the period. It's easy to see why Twain's 'Life on the Mississippi' will forever be an American favorite.
Additional products available:
Director's book: $20.00

Production Photos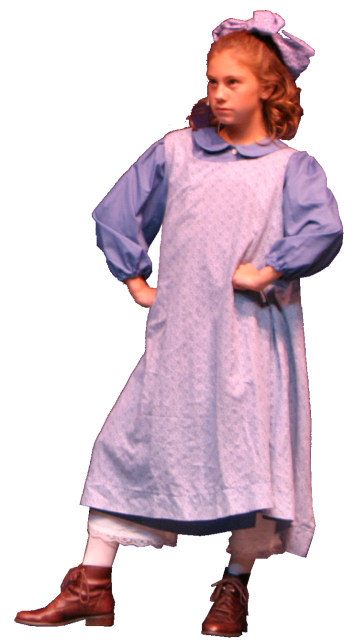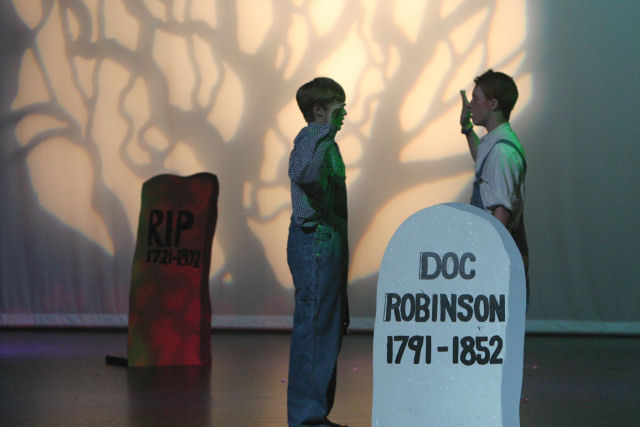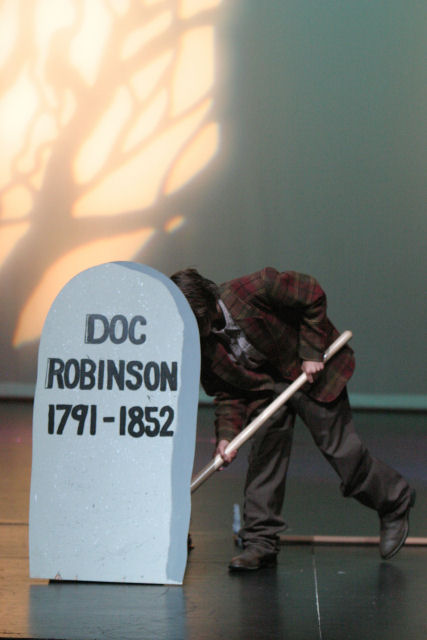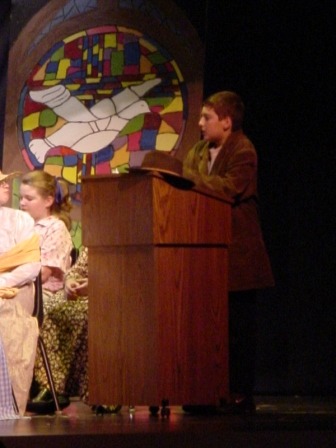 Use this script sample — including the cast list, production notes and several pages of the actual script — to help you select your next show. It is open in a new browser tab or window. To open it again, please click here.
Close
TRINITY LUTHERAN SCHOOL
INDIANAPOLIS, IN
MURRIETA MESA HIGH SCHOOL
MURRIETTA, CA
HICKORY CHRISTIAN ACADEMY
HICKORY, NC
TRINITY CHRISTIAN ACADEMY
BARNSTABLE, MA
POLAND CENTRAL SCHOOL
POLAND, NY
CAMBRIDGE HIGH SCHOOL
CAMBRIDGE, OH
HUBBLE MIDDLE SCHOOL
WARRENVILLE, IL
SUSAN COX
LA CRESCENTA, CA
FT WORTH COUNTRY DAY SCHOOL
FORT WORTH, TX
NORTHSIDE CHRISTIAN SCHOOL
VANDERHOOF, BC CANADA
CITY ARTS DRAMA CENTER
GREENSBORO, NC
OXFORD MIDDLE SCHOOL
OXFORD, MS
RED MASK PLAYERS
DANVILLE, IL
STANLEY BRITISH PRIMARY SCHOOL
DENVER, CO
CLEARWATER MIDDLE SCHOOL
WACONIA, MN
WINDERMERE PREPARATORY SCHOOL
WINDERMERE, FL
LIBERTY BELL JR-SR HIGH SCHOOL
WINTHROP, WA
ANCHOR LUTHERAN SCHOOL
ANCHORAGE, AK
ST PETERSBURG CITY THEATRE
ST PETERSBURG, FL
JOHNSBURG JUNIOR HIGH SCHOOL
JOHNSBURG, IL
FOOTHILLS ELEM SCHOOL
GLENDALE, AZ
CHARLOTTE LATIN SCHOOL
CHARLOTTE, NC
PARKWAY LOCAL SCHOOLS
ROCKFORD, OH
COMMODORE PLAYERS
HAZARD, KY
ENCORE THEATRE CO
TULARE, CA
ORIGINAL KIDS THEATRE CO
LONDON, ON, CANADA
NEIL M ROSS SCHOOL
ST ALBERT, AB, CANADA
CHEROKEE CHRISTIAN SCHOOL
WOODSTOCK, GA
IROQUOIS MIDDLE SCHOOL
NISKAYUNA, NY
MCCOY'S GRAND THEATRE
MOOREFIELED, WV
IMPROV PLAYHOUSE
LIBERTYVILLE, IL
NORTHPORT PUBLIC SCHOOL
NORTHPORT, MI
REDDING CHRISTIAN SCHOOL
PALO CEDRO, CA
CASA GRANDE UNION HIGH SCHOOL
CASA GRANDE, AZ
CHRIST PRESBYTERIAN ACADEMY
NASHVILLE, TN
LJ ALLEMAN MIDDLE SCHOOL
LAFAYETTE, LA
EAGLE RIDGE JR HIGH SCHOOL
SAVAGE, MN
ATASCADERO JUNIOR HIGH SCHOOL
ATASCADERO, CA
CALIFORNIA ARTS ACADEMY
FRESNO, CA
FRENCH ART COLONY
GALLIPOLIS, OH
TIMOTHY MCINTIRE
LUBBOCK, TX
COLORADO ACTS
ARVADA, CO
SUMMIT ACADEMY
COTTONWOOD, ID
LUNDY CHRISTIAN ACADEMY
CEDARTOWN, GA
MELON PATCH PLAYERS
LEESBURG, FL
USD 505
CHETOPA, KS
BELLEVUE CHRISTIAN ACADEMY
BELLEVUE, NE
HOLLAND CHRISTIAN MIDDLE SCH
HOLLAND, MI
Close
Different versions of the
same or similar story:
Other titles
you may like:
Other products you might be interested in:
112 Acting Games
This book aims to give theatre teachers the tools they need to not only play a game or teach an exercise, but also to teach an understanding of the reasons and benefits of each exercise.
Hear what directors and critics are saying:
We did The Adventures of Tom Sawyer this year and were very pleased with the script. It was a fantastic adataption of the Tom Sawyer story and the script was well-written. Very good dialogue, completely appropriate for the middle school actors that I work with. Liz Norling, Foothills Elementary, Glendale, AZ
This play far exceeded my expectations when I directed it with middle school students. Initially I was fearful that it would not resonate with the sophisticated tastes of today's adolescents. However, I was quickly proven wrong when they adapted quickly to the homespun simplicity, adventure and romance of the characters. Out of many plays I have produced with middle school students, this is one of my top picks.

Amazon.com review
The Adventure of Tom Sawyer has been a marvelous play. The students have really had fun doing it and so have I. They love the beginning fight scene between Tom and Jeff Thatcher and the action between the three villians: Doc Robinson, Injun Joe, and poor Muff Potter. The Cave scene was scary too and we added the fall into the pit into the mix. Elaine Taylor, St. Petersburg Petite Theatre, St. Petersburg, FL