CAST: Flexible cast of 28 (6M, 11F, plus 11 roles that can be either)
SET: Simple interior and exterior sets
TIME: About 60 minutes

Script: $6.75 Director's book: $20.00


ROYALTY:
$50 First Performance
$50 Each Additional Performance

Everyone loves a good story, especially when it comes to life! Lucille's mother tells her the story of "The Princess King" as it unfolds before our eyes on the main stage. Princess Genevieve wants to marry Henry, but he's just a common cook. Of course, the king thinks this is ridiculous and takes it upon himself to choose who will be the next king and a suitable husband for his daughter. Though the princess begs her father to let her lead the kingdom herself, the king instead decides to hold a contest to find the next king. Princess Genevieve is outraged that she has been reduced to a trophy for her father's contest, so she and Henry cook up a plot to have Genevieve enter the contest herself. Disguised as a prince, Genevieve is intent on proving to her father that she is worthy to wear the kingdom's crown. Meanwhile, to cover for her absence, Henry clumsily masquerades as the princess, and Genevieve's maid tries to cover for the cook! Filled with mistaken identities, tongue-in-cheek humor, and over-the-top characters, your audiences will cheer for the princess as she tries to outsmart Prince Air-Guitar and evil "Prince Fluffy" and battle the great chicken-dragon, with some help from Henry's delicious lasagna!

Winner of the Shubert Fendrich Memorial Playwriting Contest
Additional products available:
Director's book: $20.00

Production Photos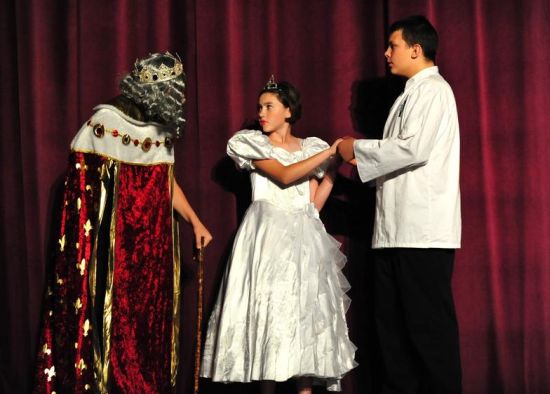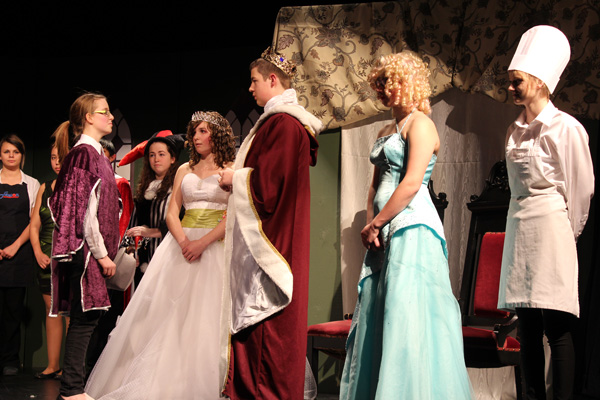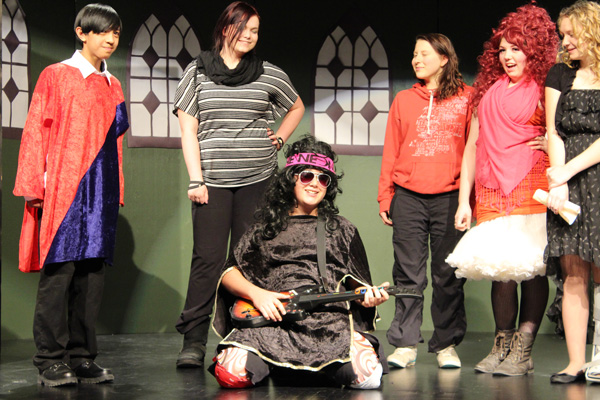 Video Clips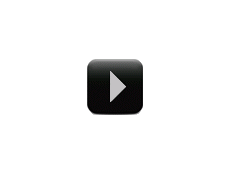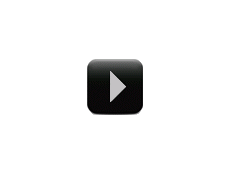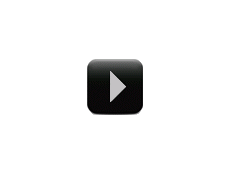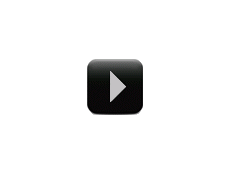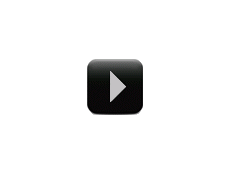 Use this script sample — including the cast list, production notes and several pages of the actual script — to help you select your next show. It is open in a new browser tab or window. To open it again, please click here.
Close
THOMAS JOHNSON ELEM/MIDDLE SCH
BALTIMORE, MD
MARIST COLLEGE
POUGHKEEPSIE, NY
ROCKWELL WHEELER PTO
NEDROW, NY
PS 295
BROOKLYN, NY
HILLTOP HIGH SCHOOL
WHITECOURT, AB CANADA
HENLEY MIDDLE SCHOOL
CROZET, VA
CLARE HIGH SCHOOL
CLARE, MI
DOUGLAS COUNTY SCHOOL DISTRICT
CASTLE ROCK, CO
DARWIN SCHOOL
WINNIPEG, MB CANADA
PALLISER HEIGHTS SCHOOL
MOOSE JAW, SK CANADA
MACLEOD PUBLIC SCHOOL
SUDBURY, ON CANADA
WALDEN SCHOOL
PASADENA, CA
DIPLOMAT MIDDLE SCHOOL
CAPE CORAL, FL
ST JOHN NEUMANN SCHOOL
LILBURN, GA
NORTH BRANCH SCHOOL
AFTON, VA
MCCASKEY EAST HIGH SCHOOL
LANCASTER, PA
LOGAN-HOCKING MIDDLE SCHOOL
LOGAN, OH
PINEAPPLE PLAYHOUSE
FORT PIERCE, FL
CREDO CHRISTIAN ELEMENTARY SCH
LANGLEY, BC CANADA
HANOVER COMMUNITY PLAYERS
HANOVER, ON CANADA
CAMINO REAL MIDDLE SCHOOL
LAS CRUCES, NM
ST CHRISTOPHER SCHOOL
ROCKY RIVER, OH
ST JOSEPH REGIONAL SCHOOL
SOMERS POINT, NJ
GIL SANTOSCOY
LOS ANGELES, CA
ST CLARE SCHOOL
PORTLAND, OR
SIR JAMES DUNN ACADEMY
ST ANDREW'S, NB CANADA
MONSIGNOR J. SMITH SCHOOL
CALGARY, AB CANADA
COOK ELEMENTARY SCHOOL
SYRACUSE, UT
GIANT CITY CONS SD #130
CARBONDALE, IL
FORTS FERRY ELEMENTARY SCHOOL
LATHAM, NY
CASEY BRENNAN
IOWA FALLS, IA
AGWSR MIDDLE SCHOOL
WELLSBURG, IA
CASEY MARTIN
TARKIO, MO
ST VERONICA SCHOOL
HOWELL, NJ
JOSEPH LANE MIDDLE SCHOOL
ROSEBURG, OR
SUTTER MIDDLE SCHOOL
SACRAMENTO, CA
HORIZON MIDDLE SCHOOL
AURORA, CO
GILTNER PUBLIC SCHOOL
GILTNER, NE
KATHY SOUGSTAD
MANDAN, ND
LA CRESCENT MIDDLE SCHOOL
LA CRESCENT, MN
CHERRY CREEK SCHOOL DIST #5
AURORA, CO
FIRST LUTHERAN SCHOOL
KNOXVILLE, TN
SARTELL MIDDLE SCHOOL
SARTELL, MN
HARRY B THOMPSON MIDDLE SCHOOL
SYOSSET, NY
Close
Other titles
you may like:
Other products you might be interested in:
Famous Fantasy Character Monologs
You will recognize the fantasy characters in this collection of monologs even though the names have been changed to fit the style of a parody presentation.
Wild and Wacky
These 60 monologues focus on the magical moments of delights and discovery that make being a kid one of the best things anyone ever does in life.