Touching Lives Through Theatre... Together™
When you do well in business, you ought to do some good. At least that's how we see things at Pioneer Drama Service, where we have a multi-faceted approach to giving back to our customers as well as to our community and beyond.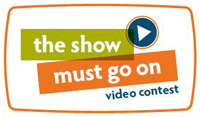 Keeping drama programs strong in the schools is of paramount importance to Pioneer. That's why this year we're giving away over $10,000 in scripts and royalties to schools in the US and Canada through our The Show Must Go On™ video contest.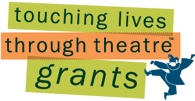 While the video contest is new, our support for schools isn't. In just the last few years, we have given away over $15,000 to middle and high school theatre programs across the United States through our Touching Lives Through Theatre Grants™.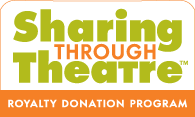 But we don't stop there. With our Sharing Through Theatre™ Royalty Donation Program, we make it easy for our playwrights to support important causes — from the international programs of UNICEF and Habitat for Humanity to the national programs of Scholarship for America and the American Red Cross. Over 50 of our playwrights and composers donate a portion of their royalties. And Pioneer Drama matches each donation — dollar for dollar.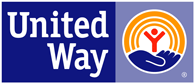 Giving back to the community is ingrained in our company culture at Pioneer Drama Service. Over three-quarters of our employees generously donate to the United Way through a payroll deduction program — which Pioneer again matches dollar for dollar with contributions to the school readiness and youth success programs of the United Way.
Touching Lives Through Theatre... Together™. More than a slogan, it's our mission.