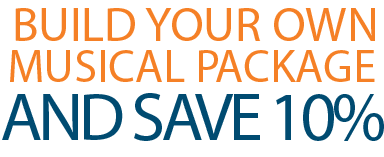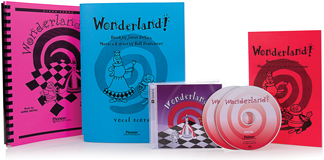 Save when you purchase a complete musical production
including scripts, Scores and CDs!
You choose the amount of material you receive at a discount because you build your own package!
Need 100 scripts? No problem! Want 50 vocal scores? The discount still applies!

Our Musical Package is unlimited as long as you meet these minimum purchase requirements:
One script per cast member (based on cast size listed in description)
One piano score
One vocal score*
One production/rehearsal CD set*


Please note: The 10% discount only applies to scripts, librettos, piano scores, vocal scores and CD sets.
No other material or royalties qualify for the discount. To receive a package discount, all materials must
be ordered together on a single order. Additional material ordered separately will not be discounted.


* A few musicals do not offer vocal scores and/or CD sets. In these cases, the purchase requirements for these items are waived.
GET STARTED
Search our Catalog